Welcome to my website!
(Many thanks to Himanshu of Indian Man In America for assisting me in getting this site back online.)
Hello! My name is Paul Elkins. I am a self taught designer with an interest in minimalism and simplicity.
 The slide show above illustrate some of the prototypes you'll see on this website.
My interests are alternative transportation, boats, shelters, survival gear and whatever else comes to mind.
I'm also an artist with interest in Plein air pastel chalk drawing, sculpting in clay, sand, metal and wire.
Click on the menu above for more detailed information on my builds.
Click on the YouTube link above to view these items being built and tested out.
Also, click on the 'Your Projects' tab to see what other people have built.
There's lots to gleen from here, and it's all commercial free!
Give me a shout out if you have any questions, suggestions, comments or similar interests.
Thanks for stopping by and enjoy your stay!
 I also offer inexpensive PDF build plans for some of my ideas.
The example above is from the Little Miss Sally Electric Boat plan.
Each plan gives you detailed photos and drawings showing how to make a shelter or boat of your very own.
Above: Canvas draped over Bamboo, this free form bike camper was recenly completed.
Below: I'm thinking about making this low geared little recumbent to tow the camper with.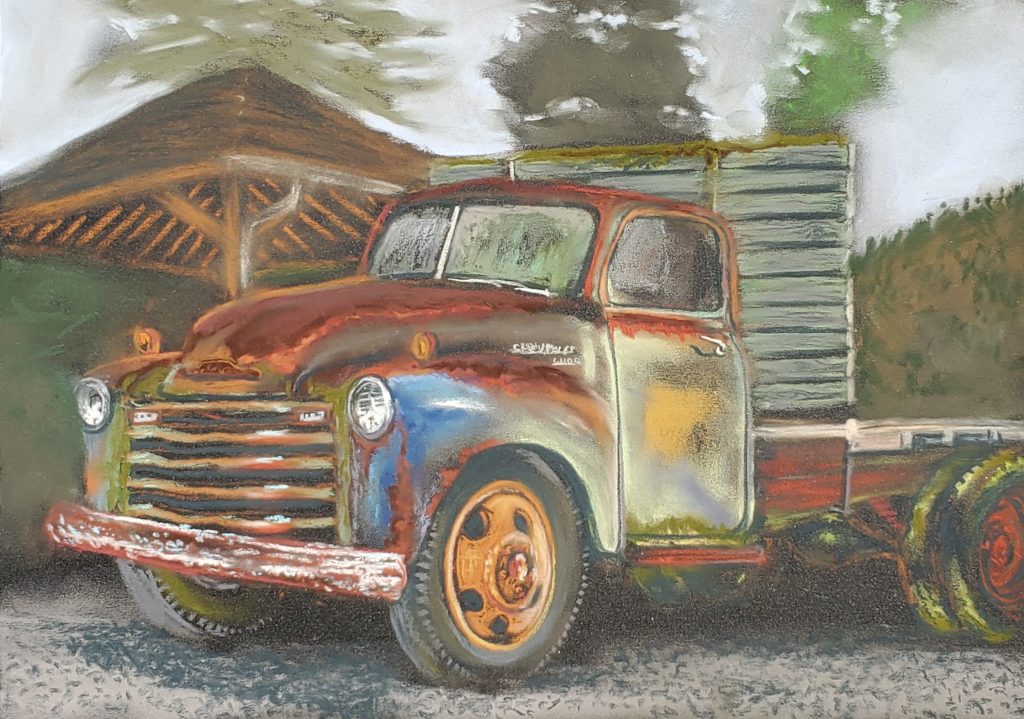 I've been creating Plein Air (on the spot) drawings almost every week now for over a year.
 I like to use pastel chalk on black 400 grit paper.
This crusty old truck was found in a plant nursery. Lots of time was taken plotting it out before coloring it in, hence the rushed back ground. But still, I like some of the elements of this drawing, especially the fender.