Welcome to
ElkinsDIY
If you like new ideas with Minimalism, Simplicity and Up-Cycling in mind, then you just might find something here that interests you.
Hello, my name is Paul Elkins. I'm a self-taught designer and prototype builder with interests in:
Personal Transportation, Small Boats, Shelters, Survival Gear and much more.
This site is for you, the tinker, the thinker, the dreamer, without commercial distraction.
This is a site for INSPIRATION!
Feel free to take any idea you see here and expand on it, but beware; 
some of my ideas are fragile and not that safe! Keep that in mind if you decide to replicate an idea. 
To see my builds click 'Projects' in the menu above, then a subject that interests you.
Click on any image for more photos and detail. 
Also, click the YouTube button above to see these items being built and tested.
Think about subscribing if you like what you see. I'm always putting out new videos. 
 I also offer inexpensive PDF build plans for some of my ideas.
Each plan gives you detailed photos and drawings showing how to make a shelter or boat of your very own.
(Here's an example taken from the Little Miss Sally build plan)
Your Projects
Click 'YOUR PROJECTS ' tab to see what other people have been building using my plans.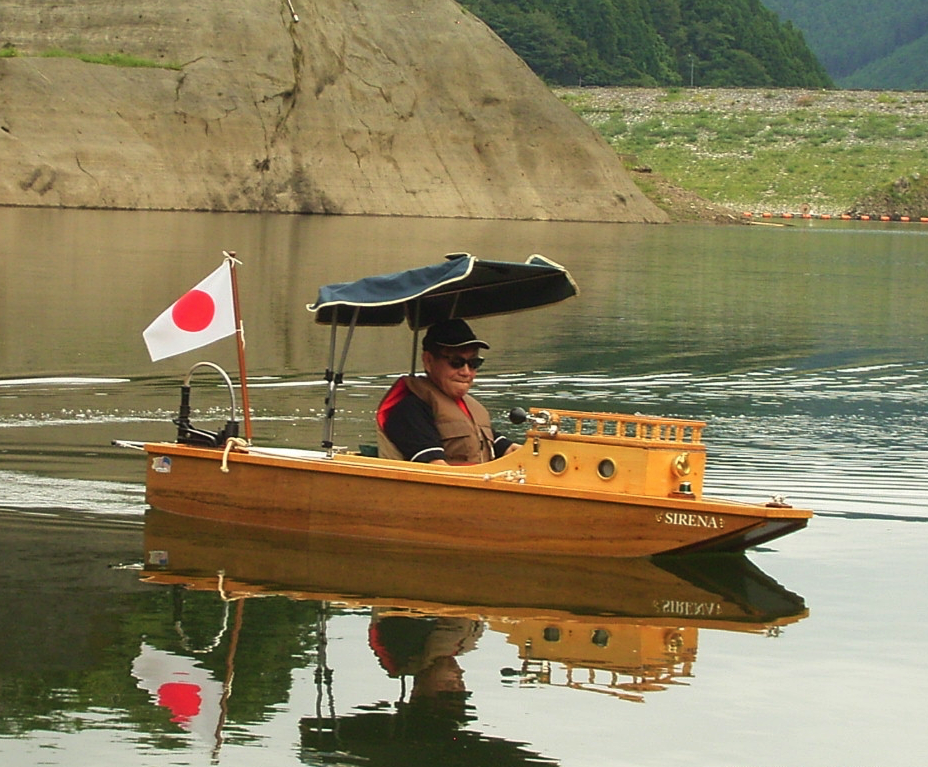 My latest projects
Because each idea is categorized, this shows what I've been up to lately.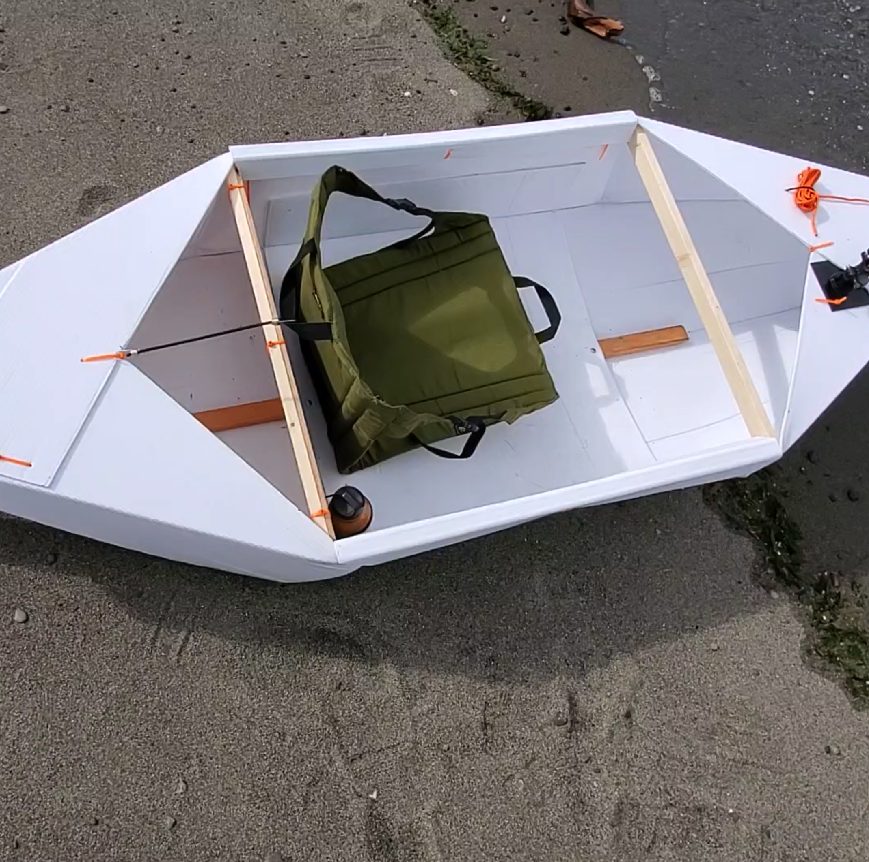 Corokayak 2 is an upgrade of the original Corokayak. to see more.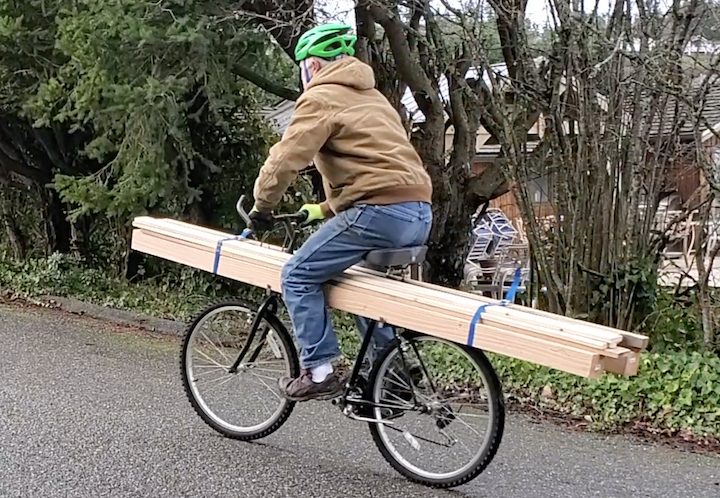 Click here to see more details of the two simple removable brackets I made that allow my bike to carry this load of lumber!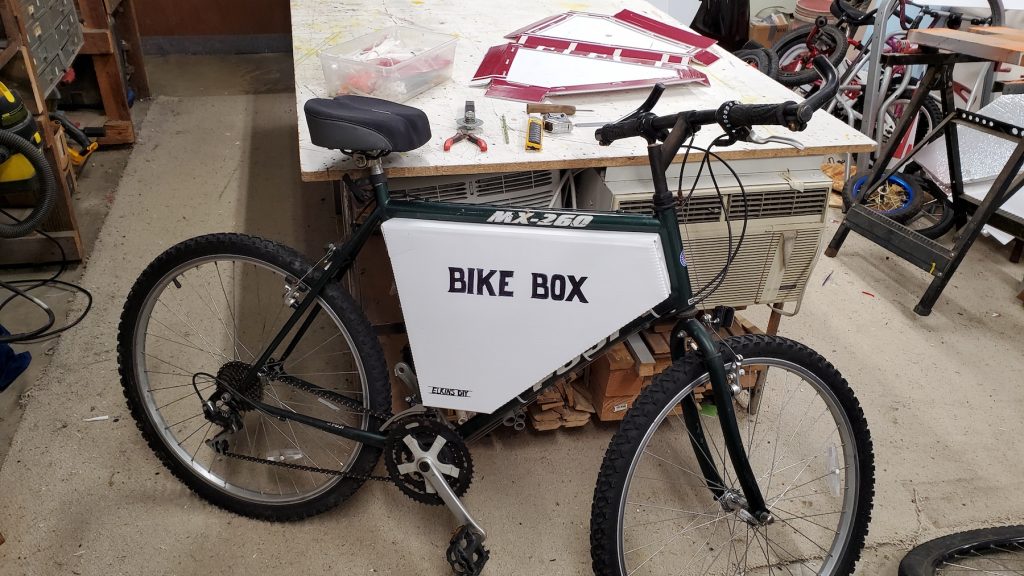 Click here to see how I made this handy durable fluted plastic bicycle in-frame storage box!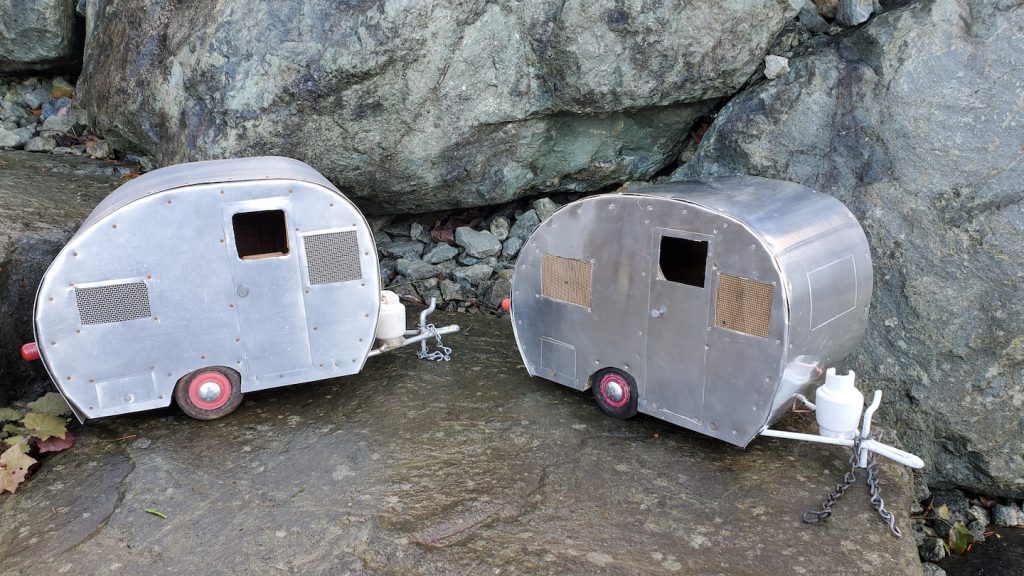 Click here to view my vintage camper birdhouses. My video shows how to make one yourself!