Welcome to ElkinsDIY
I've enjoyed doodling creative ideas since I was a youngster, but it wasn't until a few decades ago that I really started building prototypes. I'm also an artist with interests in multiple mediums, but this website focuses mostly on the 100+ prototypes that I've built so far.   
Below is a quick view of SOME of my prototypes and art work. Click on any image to enlarge and scroll thru the pictures. Most are minimalist ideas on the subjects of  Shelter, Transportation, Boat design, Survival, and other ideas.
To see pictures and explanatory comments on each item, click on the 'Projects' tab above and select a subject, scroll to the specific subject and click on any image. Just remember that most subjects have more than one page. I've made a lot of stuff! To see them being built and tested, check out my YouTube channel by clicking the red box with arrow above. 
After looking around you may notice my love of Fluted Plastic, also known as plastic cardboard. This is a versatile, cheap and easy product to work with. I have made many things with this material, and offer build plans for some. Fluted plastic can be found at most plastic supply outlets, Home Depot, Lowes, and some sign shops. Just be warned, it does become brittle after a while if left exposed to sunlight in hot climates.
I'd like to thank Bob Stuart, who's given me engineering advice for many projects, and Himanshu Mehru, for helping me create and maintain this rather large website.
I've chosen not to include annoying advertisements, but instead would appreciate it if you shared this site with like minded people you know. And if you haven't ever made something with your own hands, I encourage you to try. You WILL fail, and that might be upsetting, but we don't learn until we fail. Isn't that true with all things in life?
Thanks for stopping by,
Paul Elkins
Plans:
 I offer PDF build plans that you can download and print out for a nominal price. Below is an example from the Little Miss Sally electric boat plan.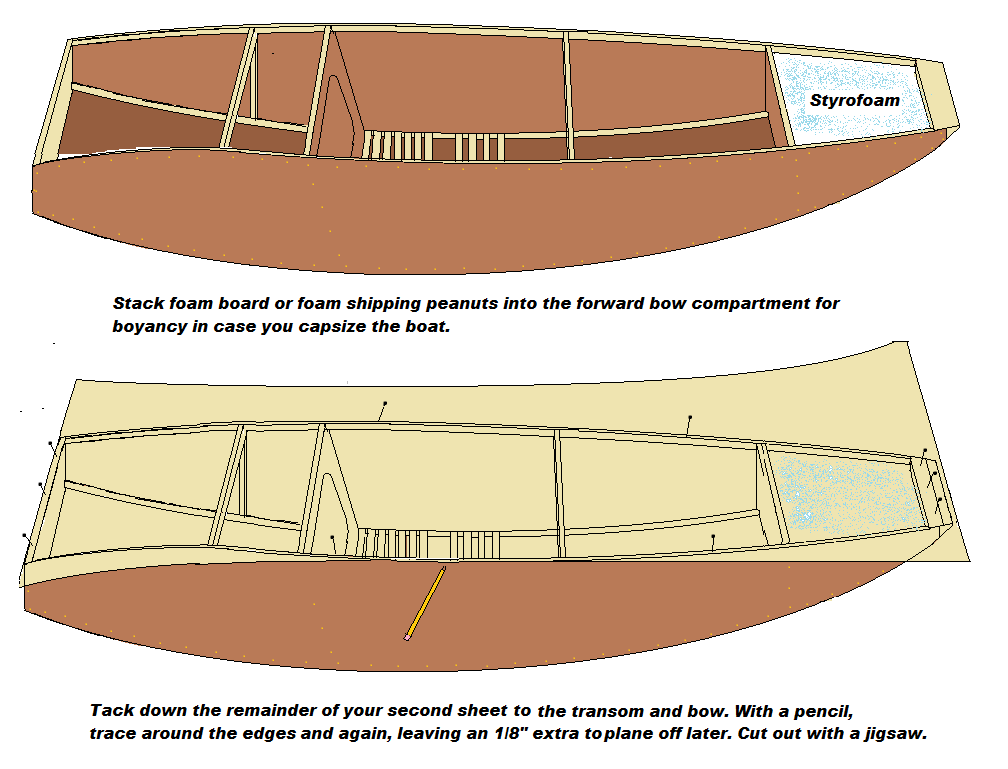 My New Ebook: 
 This 82 page PDF book shows hundreds of drawings (with insightful and funny commentary) on my early sketch ideas covering unusual transportation ideas and fun ridable contraptions, including early drawings of the Nomad Pedal Camper. 
Latest Project: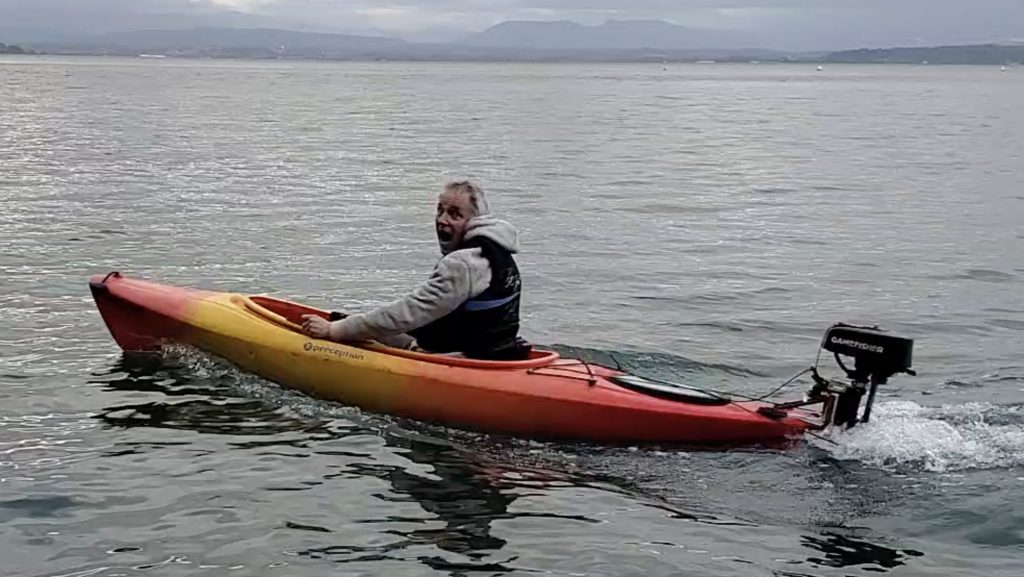 Why not a Gas Powered Kayak!