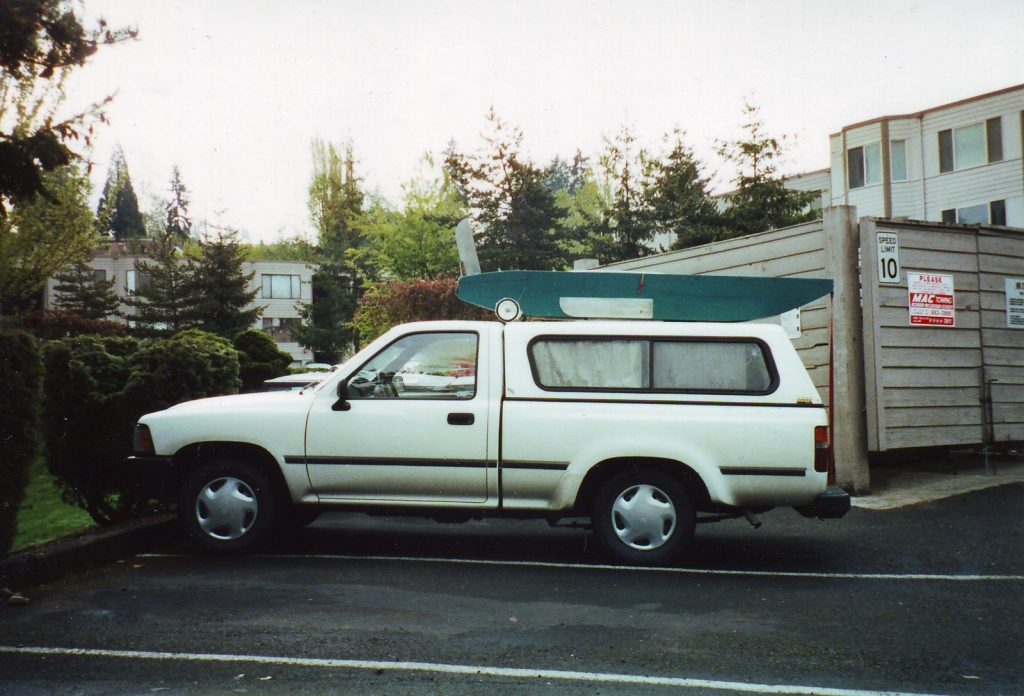 Back in 2002 after 9-11 I and many others were laid off from Boeing.
I'd been working straight for 14 years and decided a break in routine was in order. Traveling across America sounded good.
Money was tight for lodging, but I had a good Toyota truck. The 6 foot bed was just long enough to sleep in, so I decided to make a stealth camper.
The trip lasted 7 weeks. I stayed in rest stops and truck stops or places off the beaten path. I also took the electric Liberty boat with me.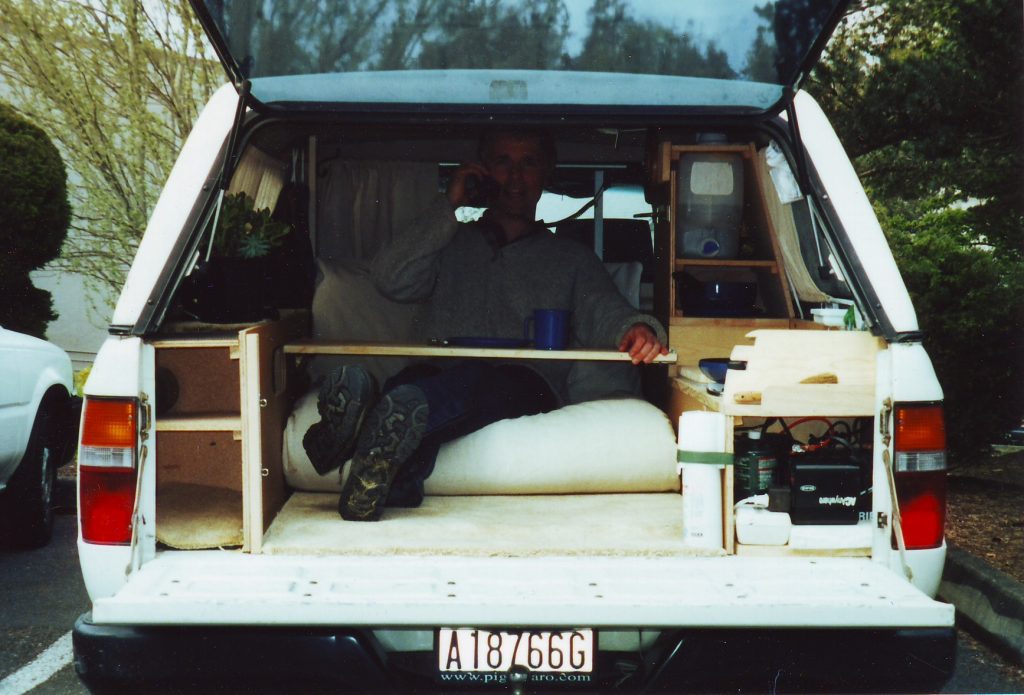 I made it using 2 sheets of AC 1/2″ plywood with a smooth surface on both sides. One sheet runs down the middle. The other was cut into
two 'L' shaped sections mounted on each side going over the wheel wells. In the right end compartment you can see the extra battery.
For recharging I ran a hot wire from this battery to the truck battery. This set-up worked well. The other end held a tool box and other supplies.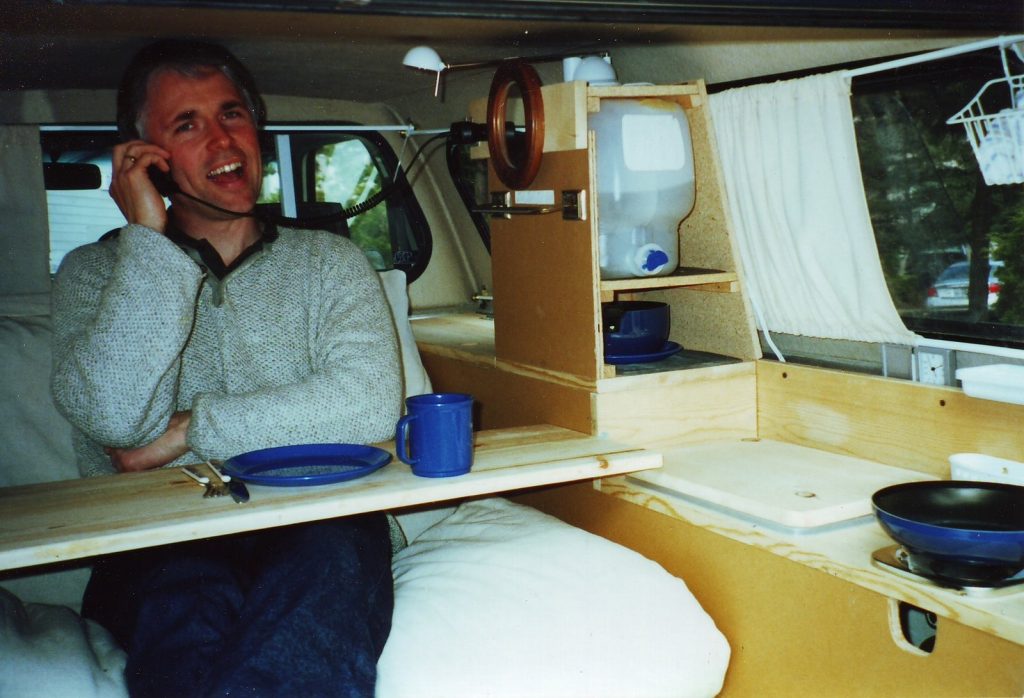 For back support when sitting, the floor swung upright. I would also tuck the footing of the Futon under my knees. This made for a comfortable couch.
I had a cigarette lighter for the phone charger plus an AC/DC converter for radio and lights. The cutting board covered the Tupperware sink. To the right
I added a built-in 1 quart bottle propane burner. The laminated desk was handy for drawing or using as a dining table.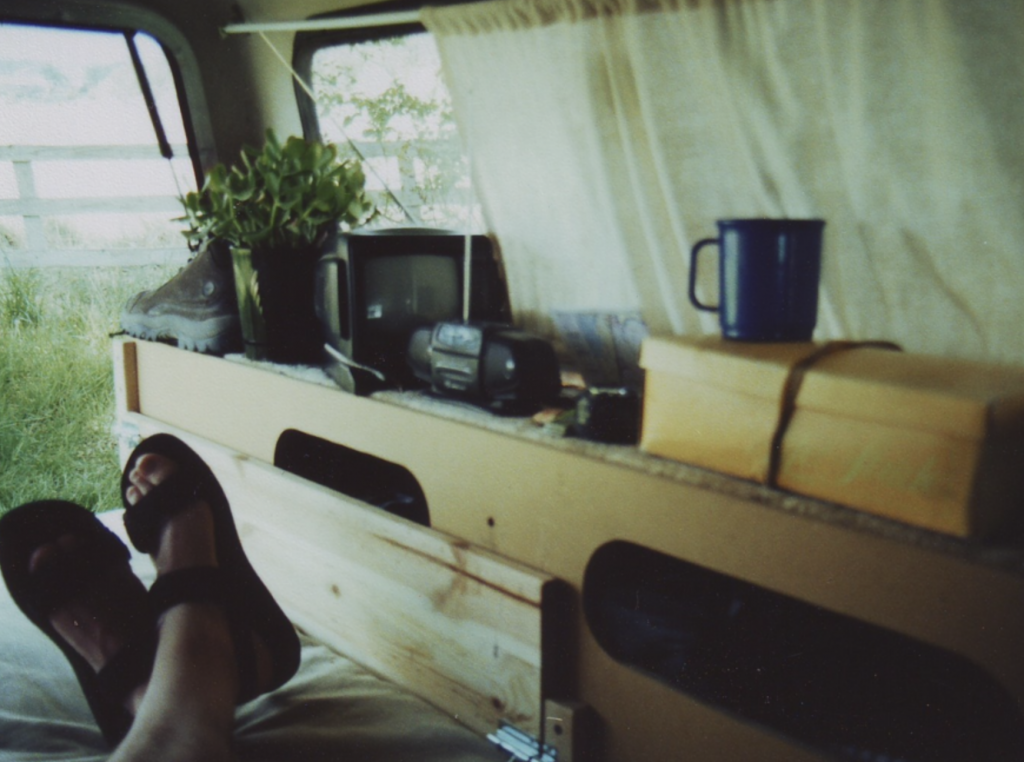 When the table wasn't in use it was stored along the side wall. Here too you can see the storage openings. Anti skid carpet was added to the counter top.
There wasn't enough power for the little TV but I played the radio quite a bit. I even brought along a plant to make this little space feel homey.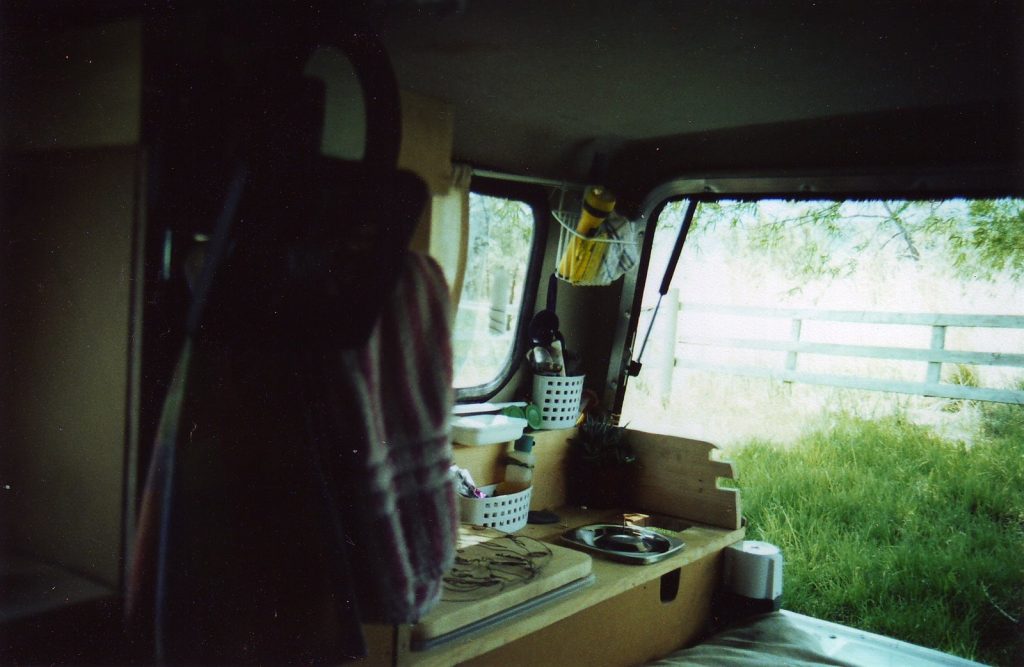 Most of the time I would sit on the tailgate to hang out or fix something to eat. The notches on the end wall held the 10″ fry pan in place.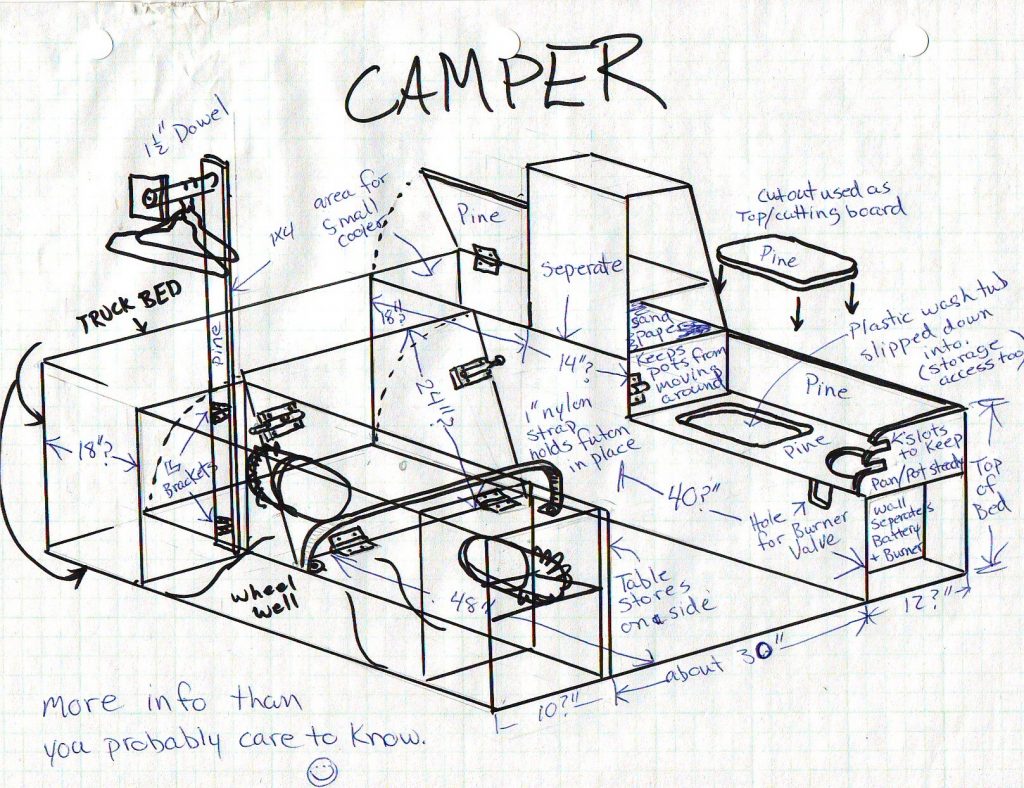 For those interested this is a sketch from memory.