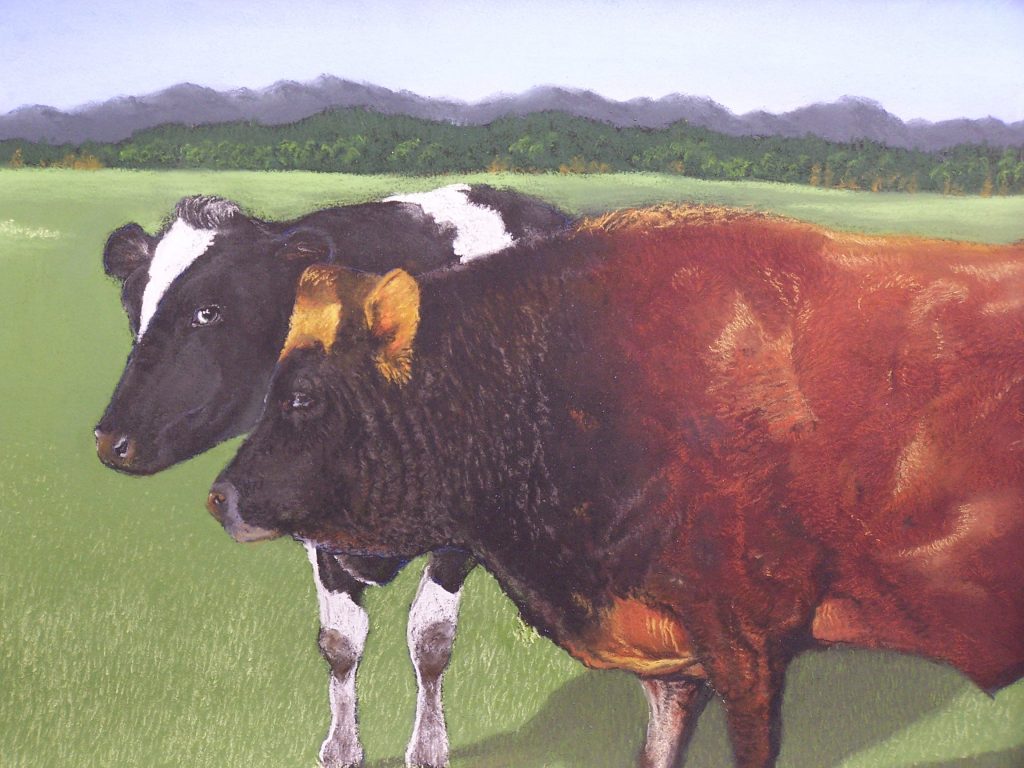 In collage I was taught to draw with pastel chalk on black 400 grit sandpaper. Drawing this way takes some getting use to.

Here's another pastel using this same technique. When I was laid off from Boeing I created and sold several of these country scene drawings.

Recently I've been going out weekly and drawing landscapes with a few friends. I'm slowly re-learning the vast knowledge thrown at me in my college days years ago.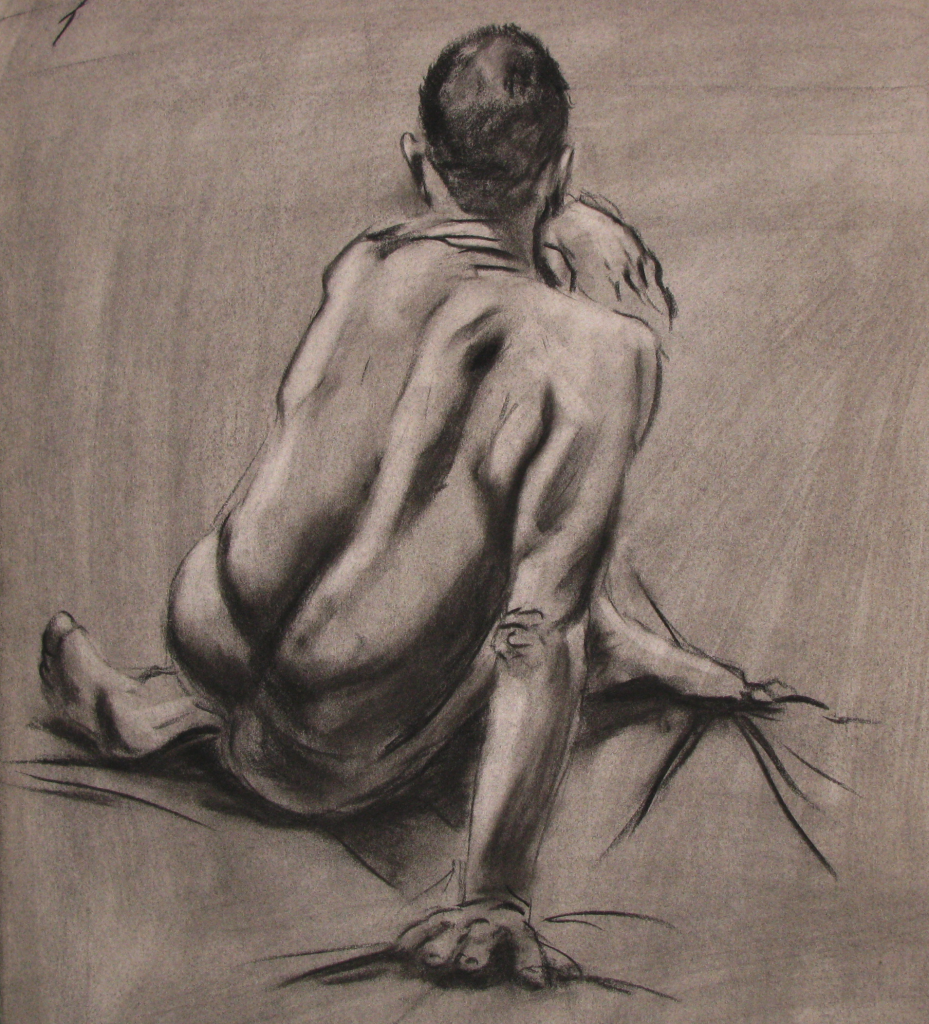 Every week I also do figure drawing at my local community art gallery.

These are drawings from my college days but I'm slowly learning new techniques and honing my eye.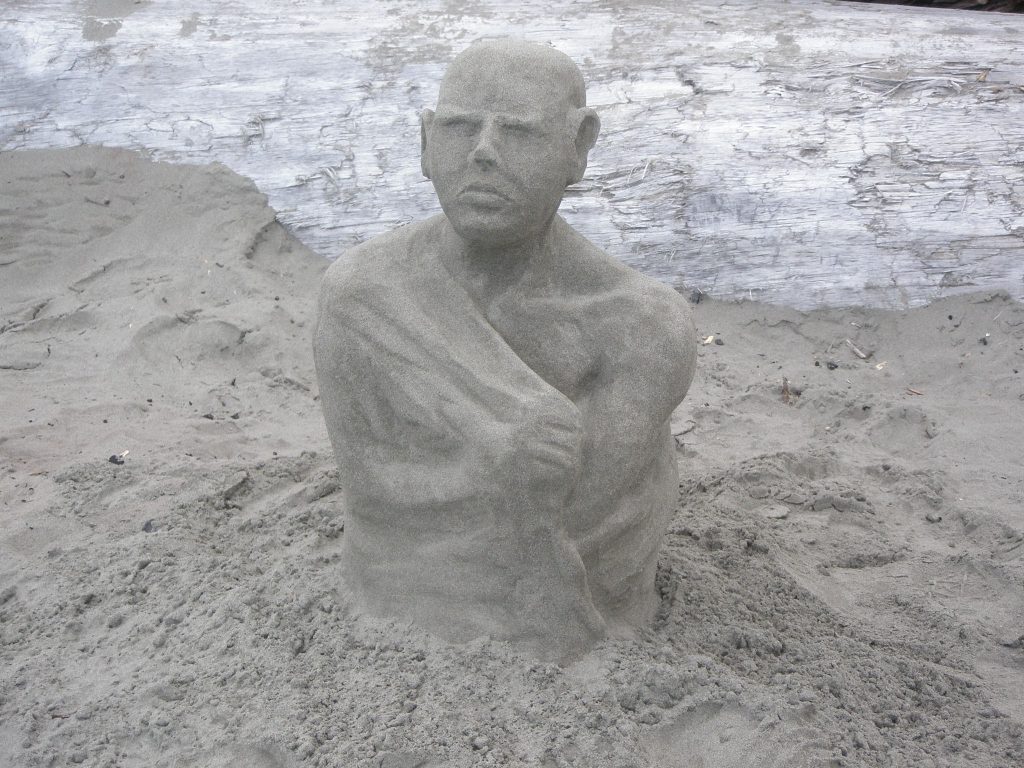 I also enjoy camping on the beach every year and creating small sand sculptures. I roll up an 8′ long by 24″ wide piece of flashing and pack sand with my feet.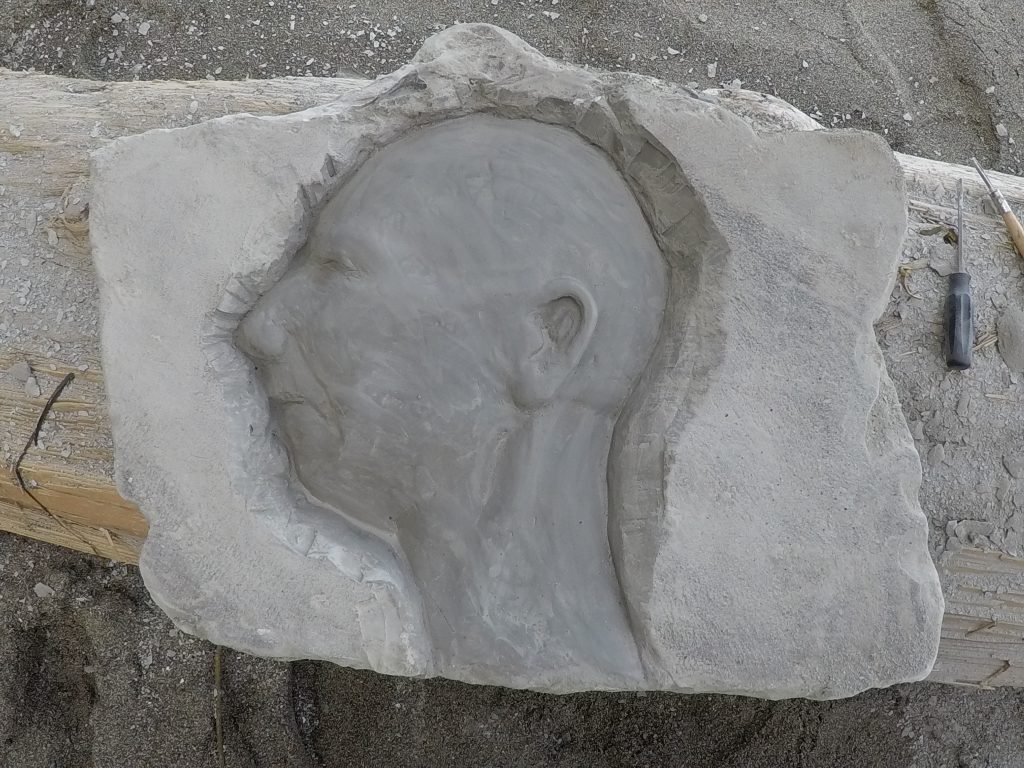 For a while I was carving on hardpan clay taken from the cliff walls along the beach.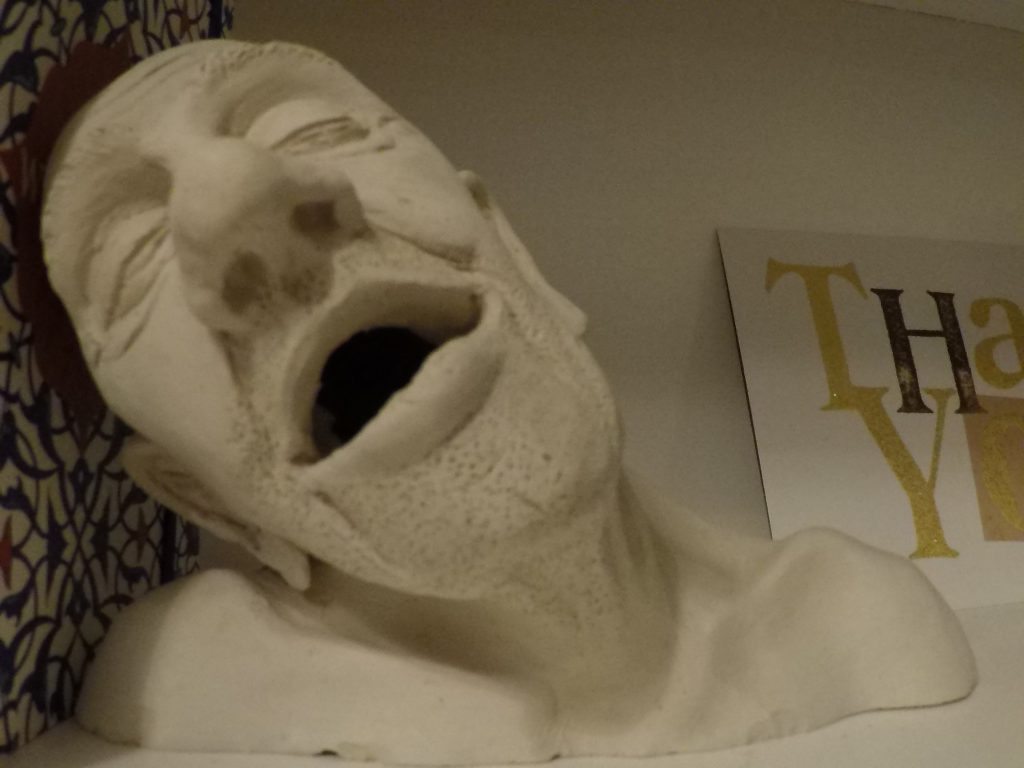 I also enjoy making small clay busts of people with various expressions. I just purchased a used kiln and hope to find time to use it.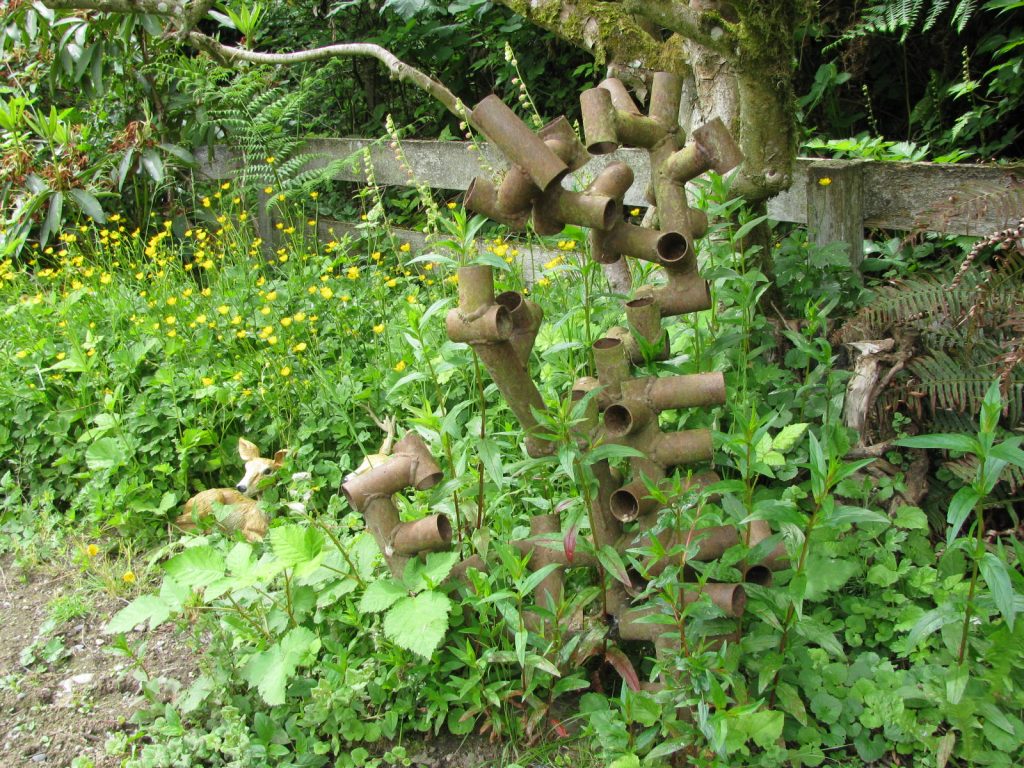 Metal sculpture is another artistic expression I enjoy creating on occasion.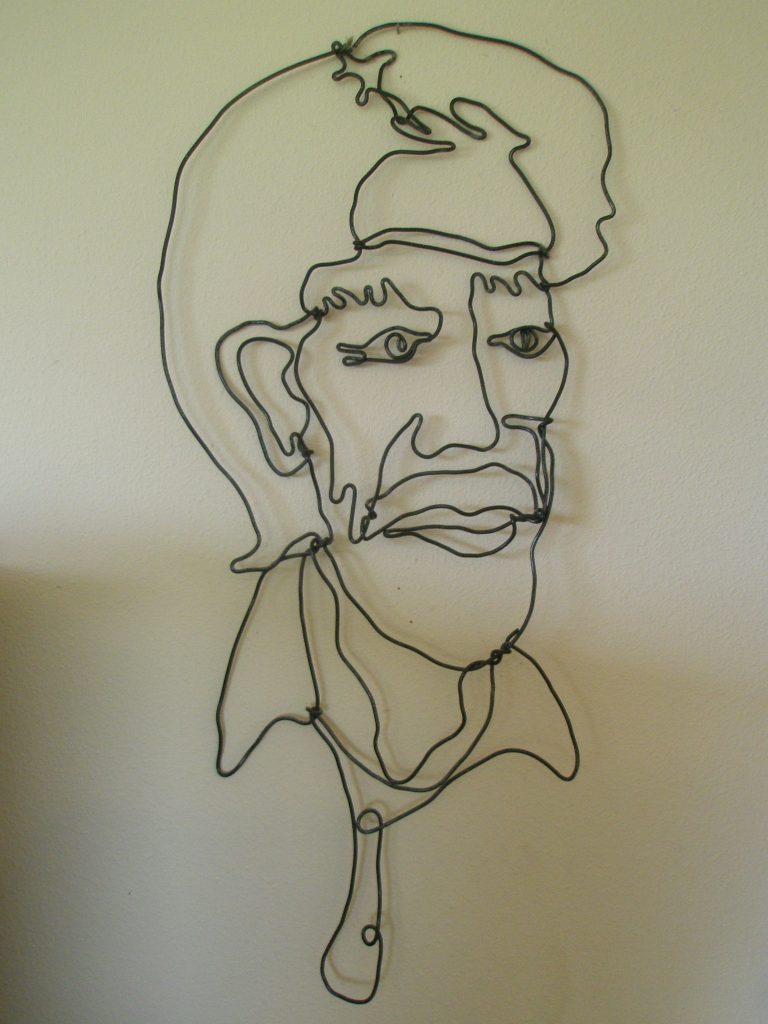 When I was 19 years old I developed a technique to make single strand wire sculptures. Some I made were quite intricate.