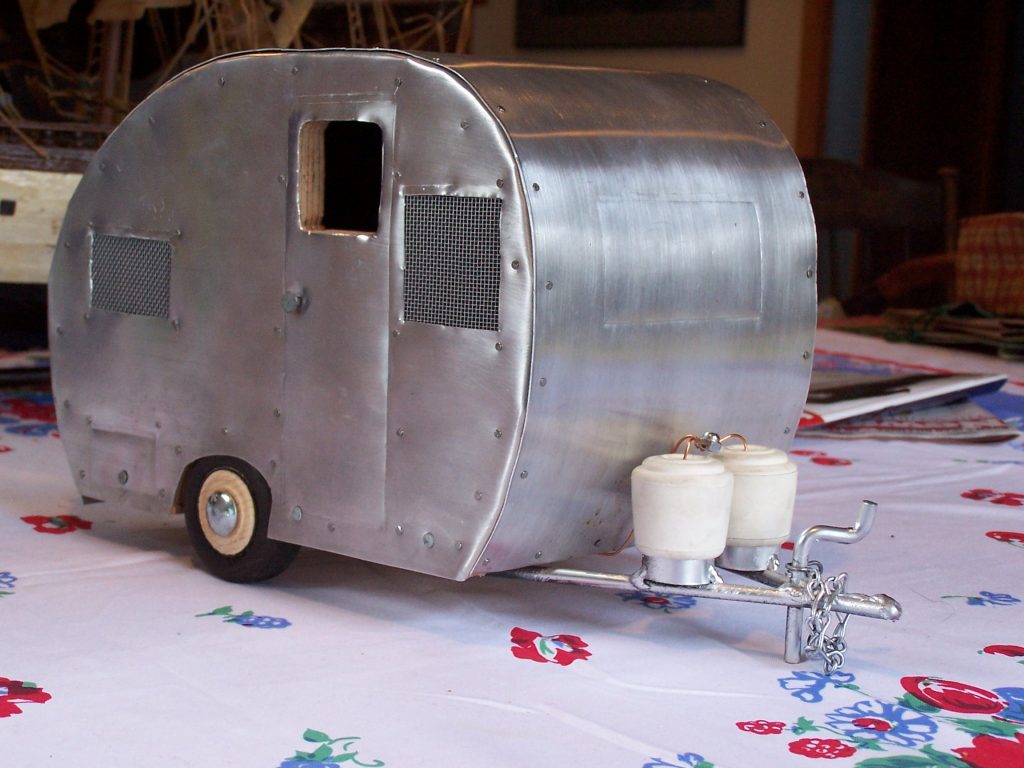 This was made using 1/2″ thick CDX plywood and aluminum sheeting. I made the wheels by cutting out plugs from a 3/4″ board using a 2-1/4″ hole saw,
then added a long bolt and turned it on my drill-press. The silver frame was made of 3/16″ diameter steel rod. The rubber cane boots make up the propane tanks
which were slid over 1″ steel tubing welded to the frame.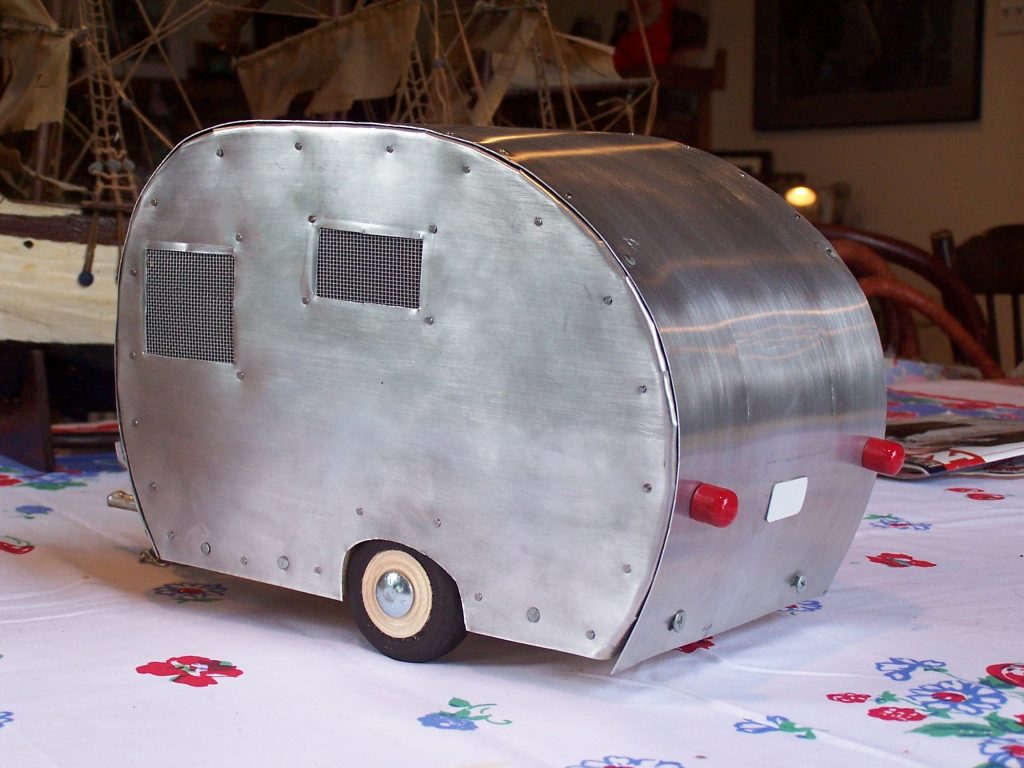 The side wall edges were bent over the plywood. Small brad nails were used to nail the sheeting to the plywood.
By removing the two screws on the rear bumper, the roof panel swings up for interior cleaning.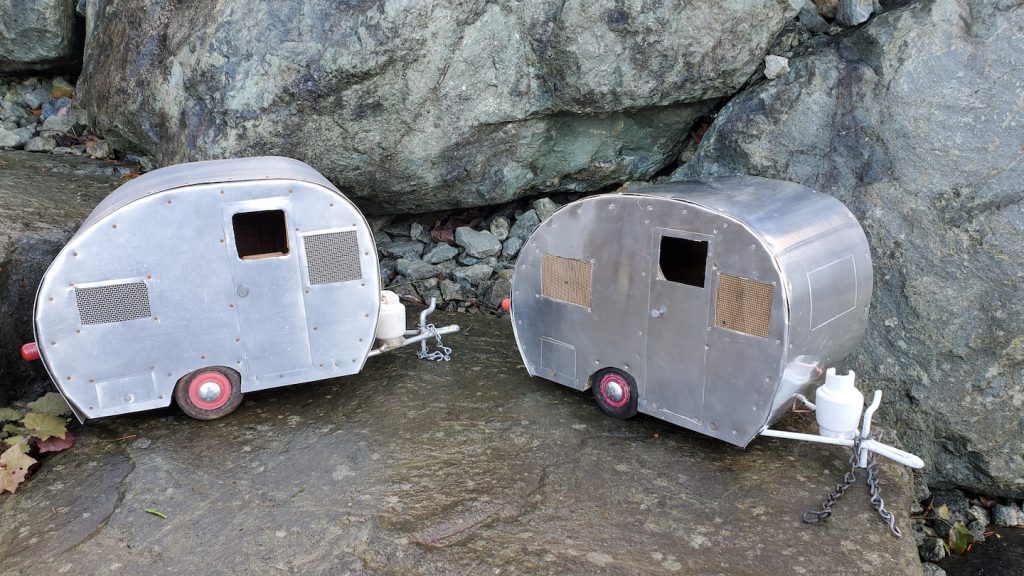 I just finished making another camper, but this time adding more detail to the propane tank. Click here to see the video on how I made this.