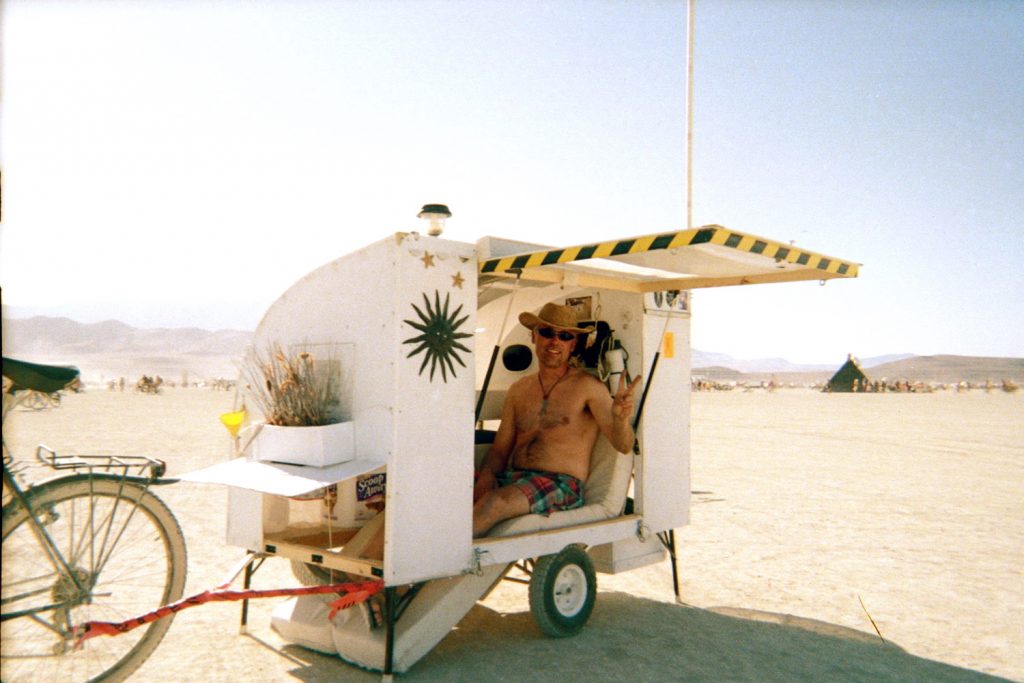 The 2006 Burningman Theme was 'Hopes and Fears of the Future'. I chose fear. Back then the bird flu virus was a big scare.
I came up with this Mad Max style post apocalyptic bug-out rig for wandering around the playa. I also brought it along the following year.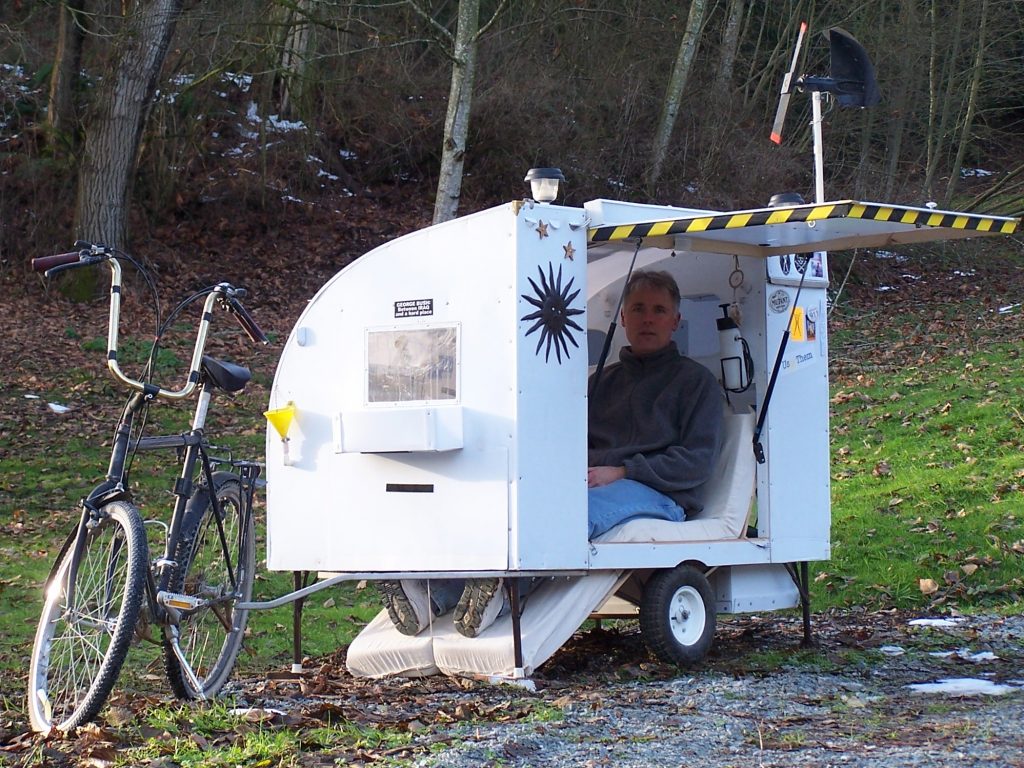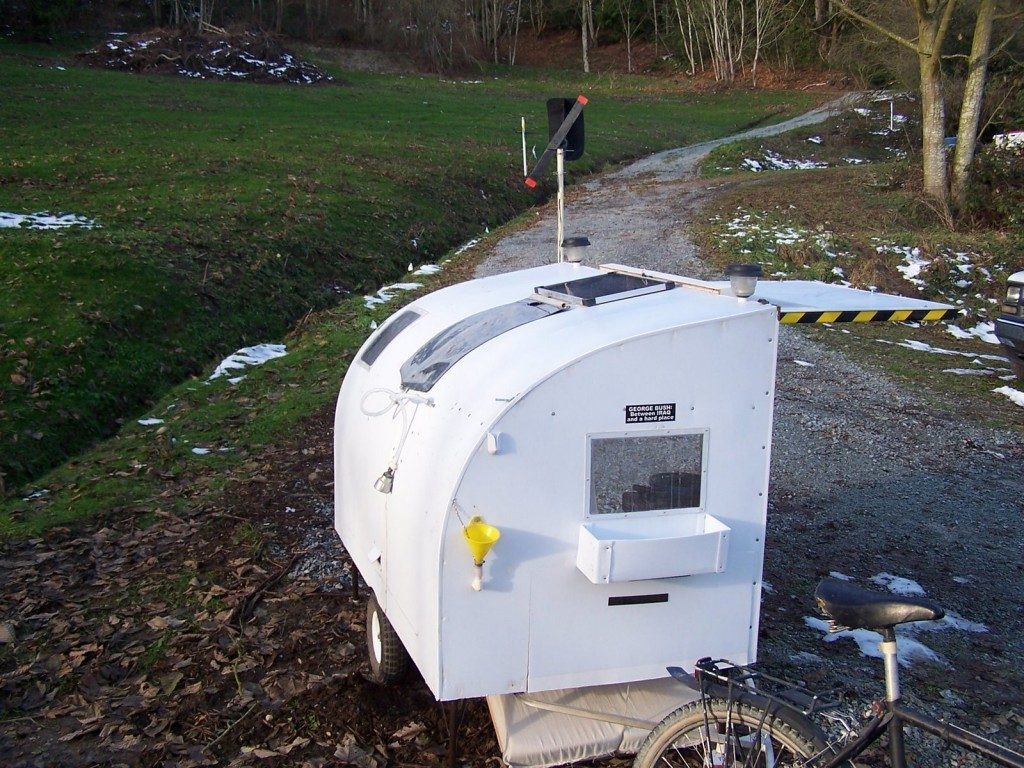 Left to right, Solar window for food dehydrator, solar hot water bag for exterior shower and plumbed to interior sink. Photo voltaic 5 watt panel,
Bicycle generator used for wind power, solar lights. Foreground, pee funnel, planter, hatch by feet for ventilation, lowered floor for sitting upright.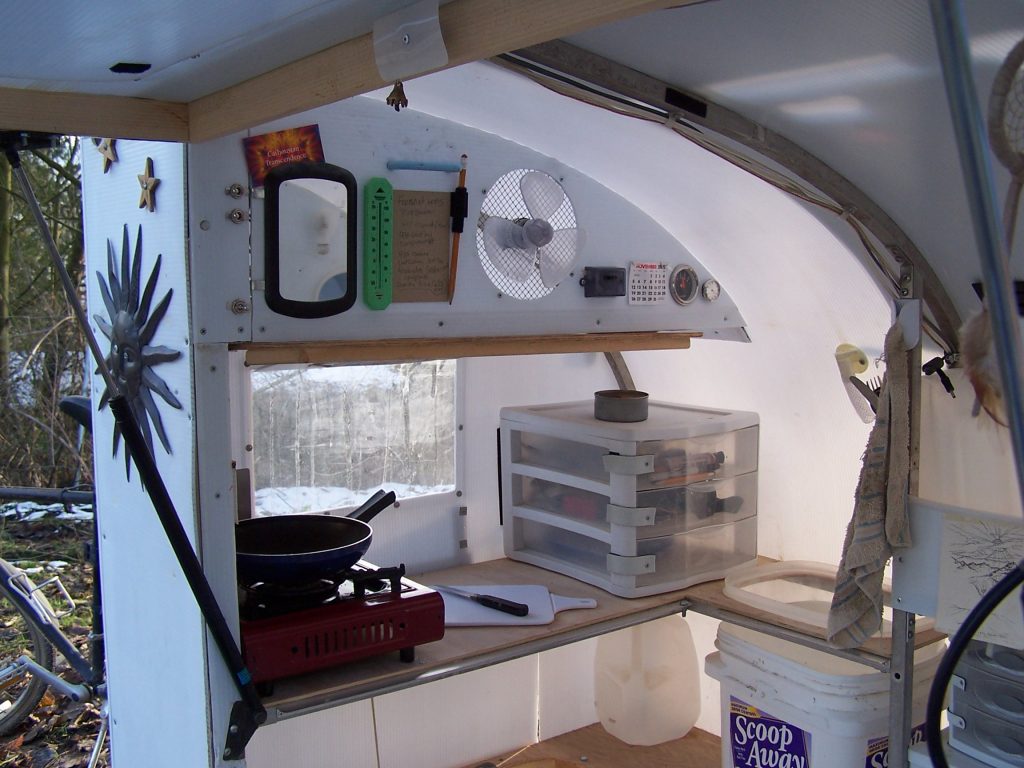 Left to right, above, food storage, mirror, fan, volt meter. Below, butane stove (for convenience. I was looking into solar stove) storage bins,
Below, pee jug, trash can.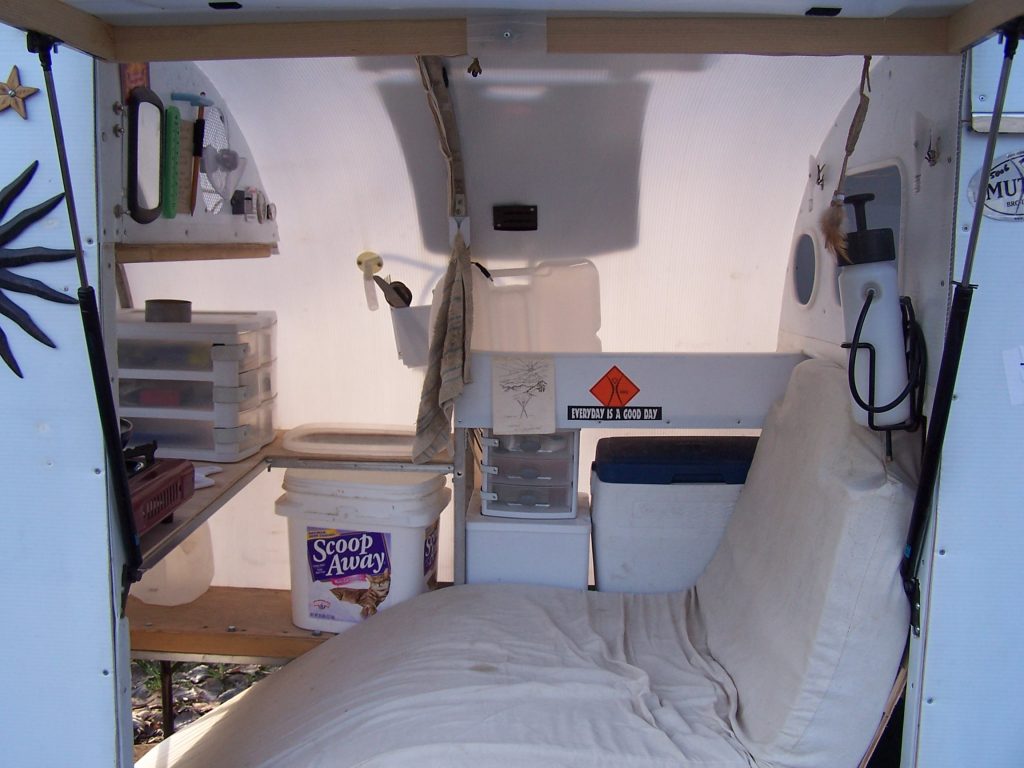 Left to right, Trash can, Tupperware sink, utensil tray, hot water spout, 2-1/2 gallon fresh water jug and misc. storage self.
Below, Storage drawers, battery box, food cooler.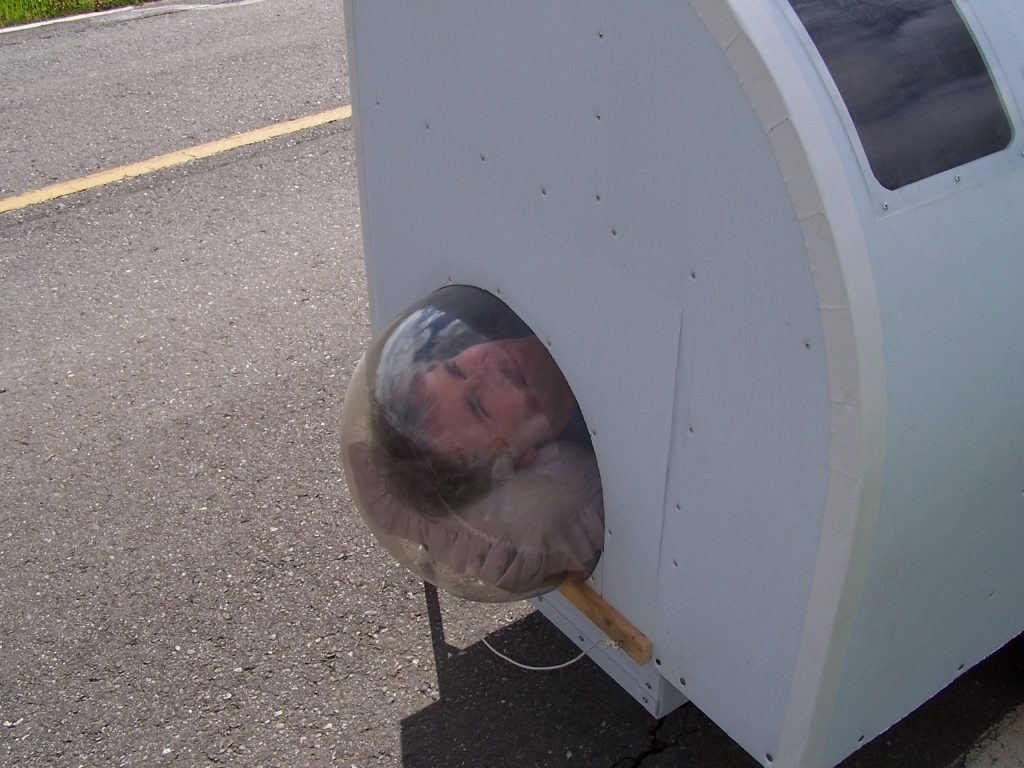 This way I could look up at the stars at night. The fresh air opening on the bottom of the bubble helped prevent condensation from my breath.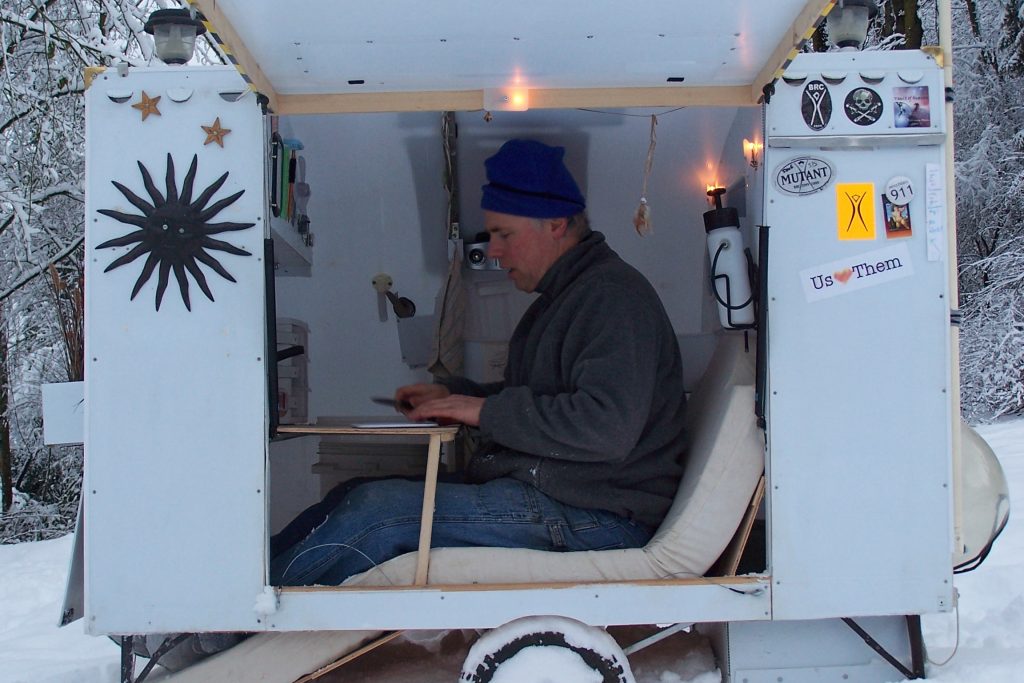 Table stores under top shelf. Leg swings up for table support.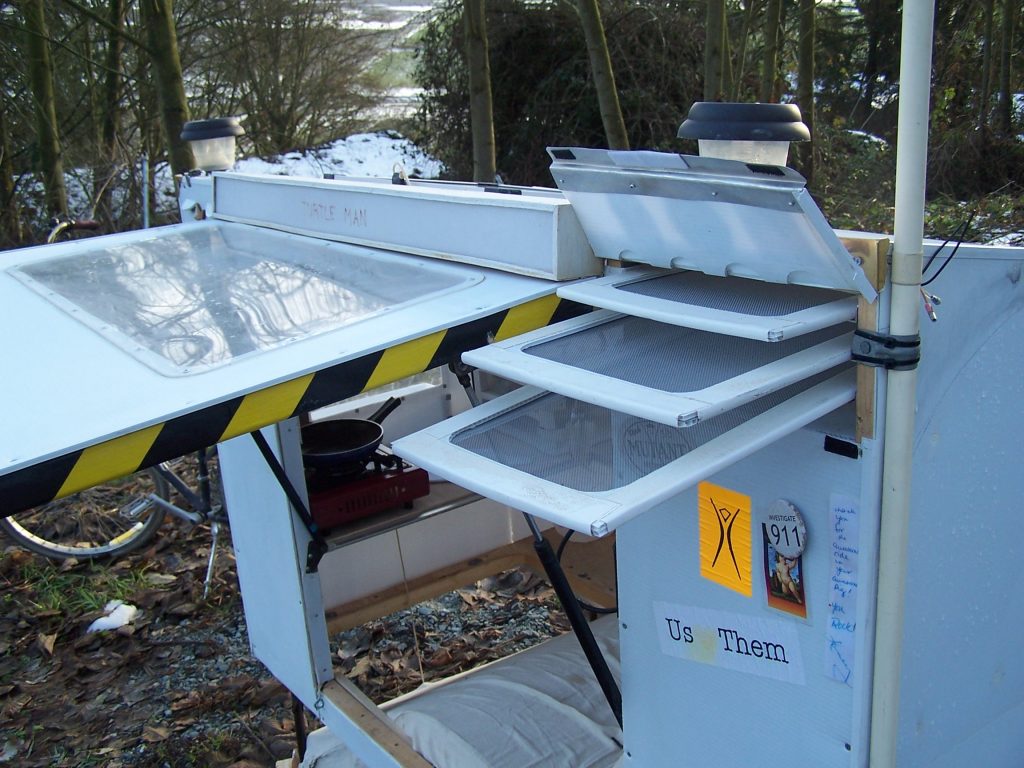 Solar powered food dehydrating racks.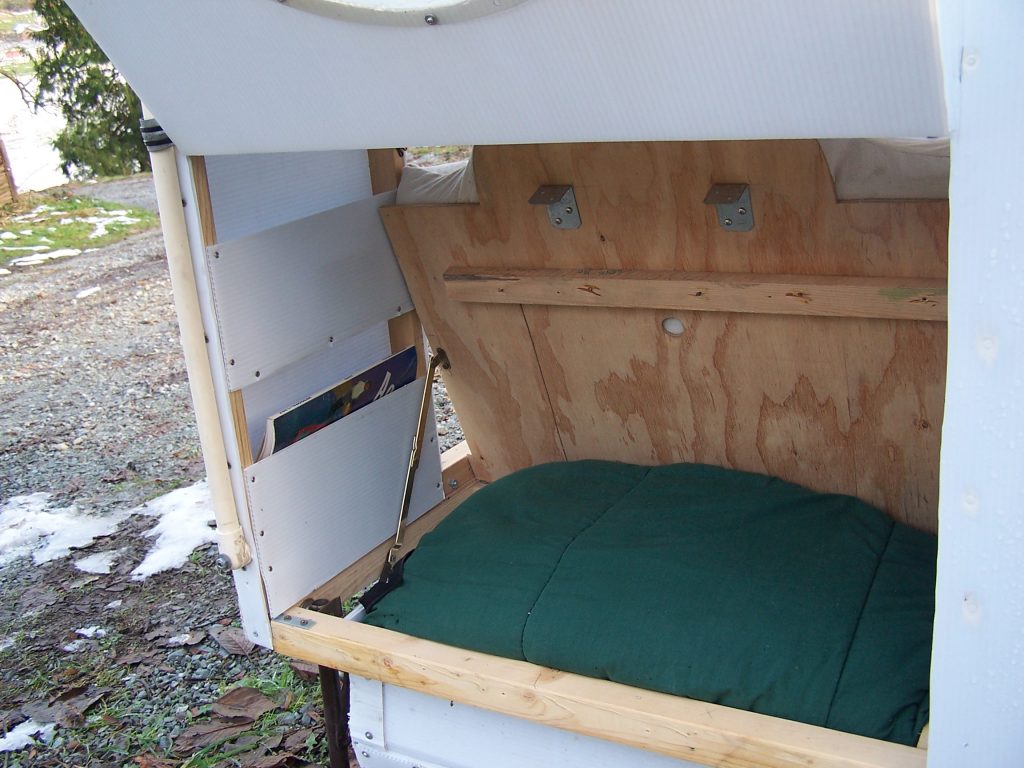 Sleeping bag stored underneath.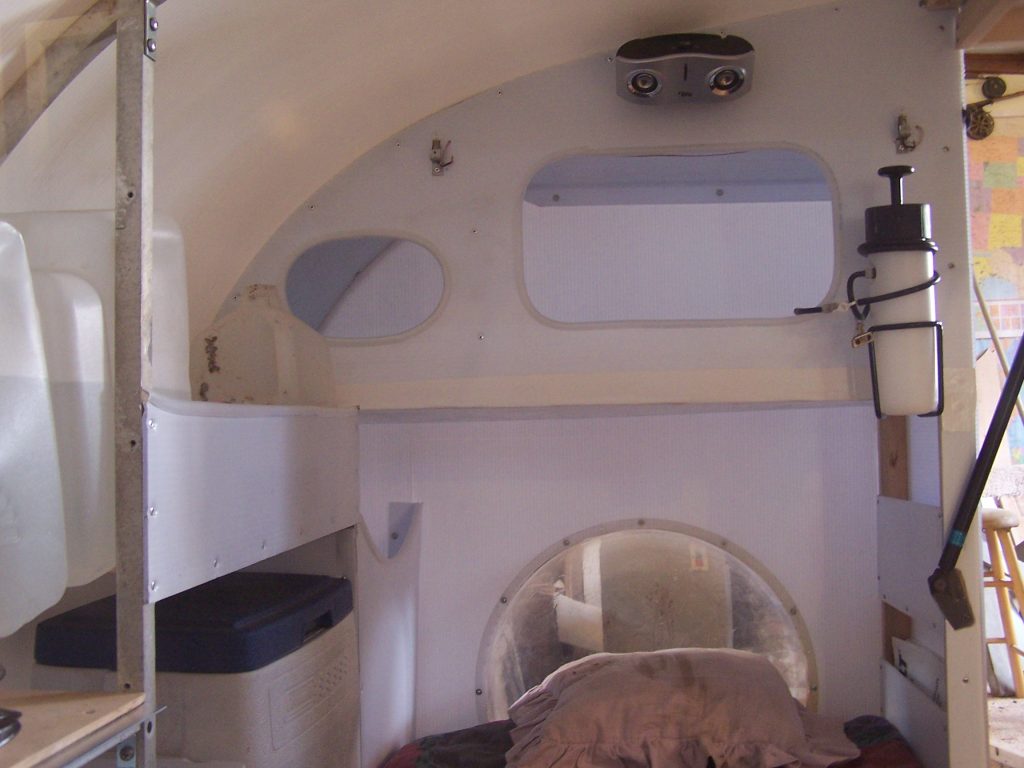 Left to right, 2-1/2 gallon water jug, misc. storage self, cooler, clothes hamper bubble for head. Above, clothes storage, mp3 speakers, lights and mister. Below that, magazine rack.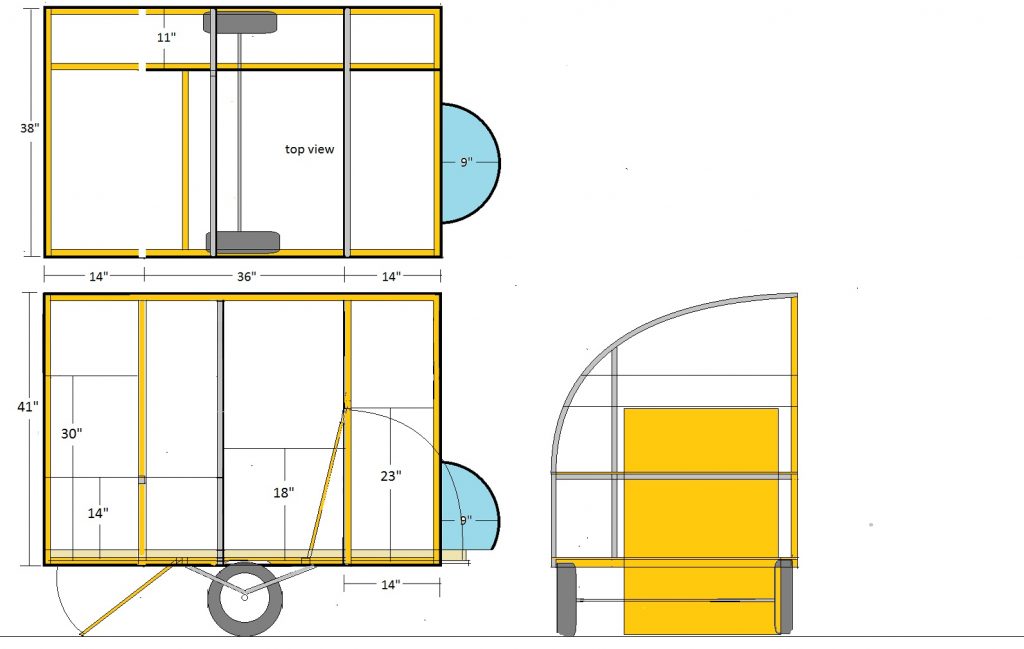 I never did make plans for this camper, but here's a small drawing with basic dimensions for those builders interested.