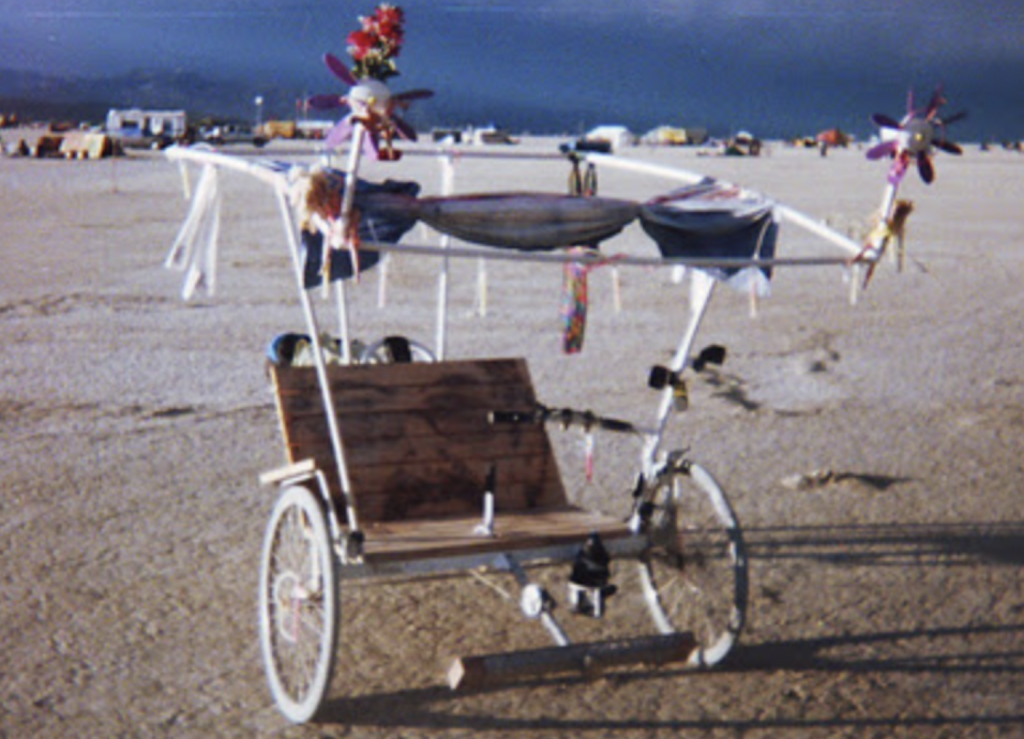 My first motorized trike was made for my first Burningman experience back in 2000.  I used a 3 hp Briggs and Stratton motor with belt drive.
This went to a 12″ pulley which drove a 13 tooth sprocket to my rear 6 speed cluster. It could easily carry 3 people, and it topped out at
around 20+ mph. During a windy period I held up a 5×7 foot tarp on the back. It hauled ass!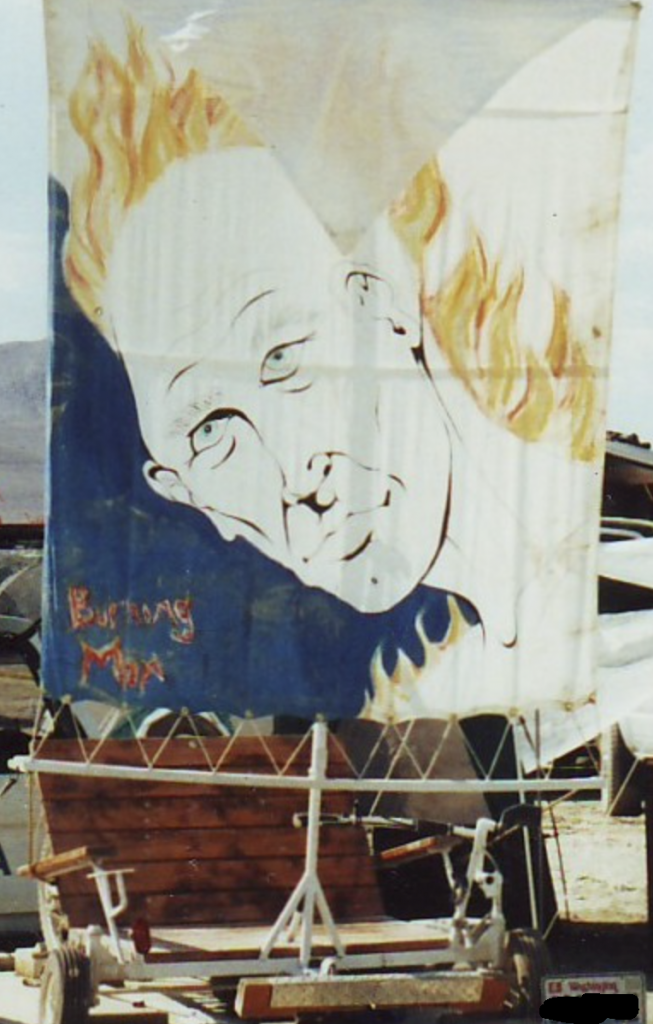 The next season I added a cover that converted into a REAL sail using a canvas drop cloth and more tubing.
Unfortunately during test runs I collapsed the wheel chair wheels, so I ended up installing 10″ Harbor Freight wheels.
The wheels were too small for the fluffy clay patches, and a day into the festival the motor died. Very disappointing.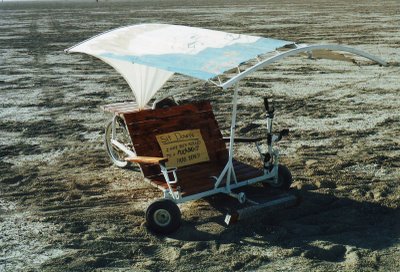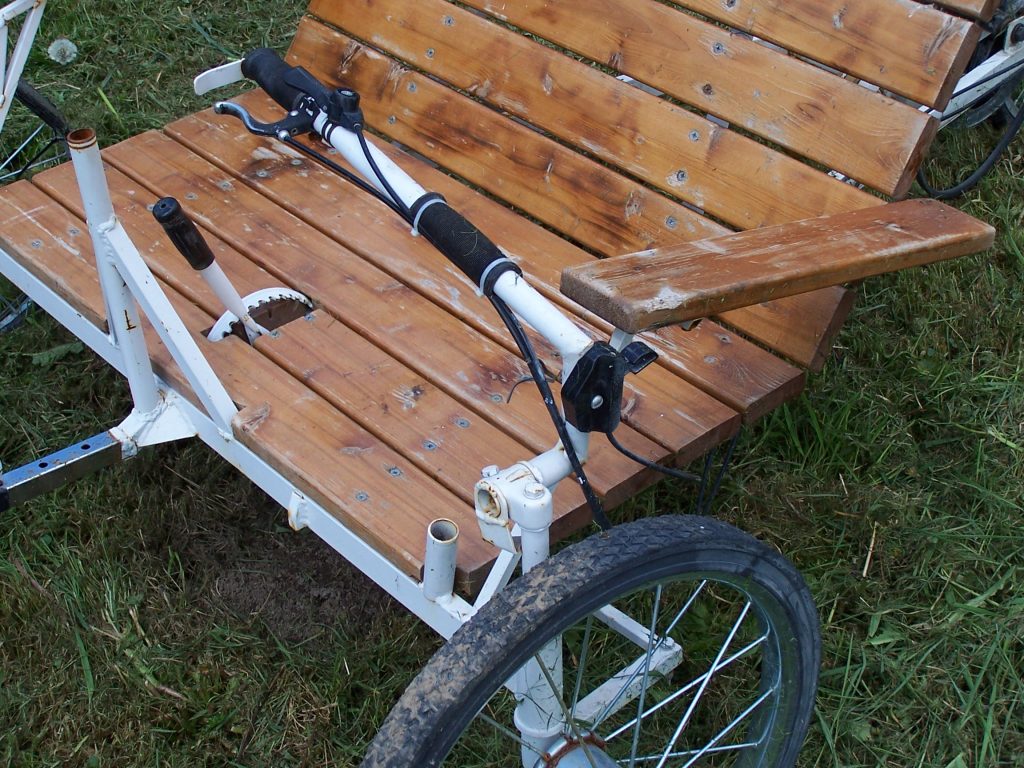 On the left was the clutch lever hacked from an old edger. The pilot entered by raising the steering tiller arm. The following year I installed these 20″ hard rubber wheels on the trike.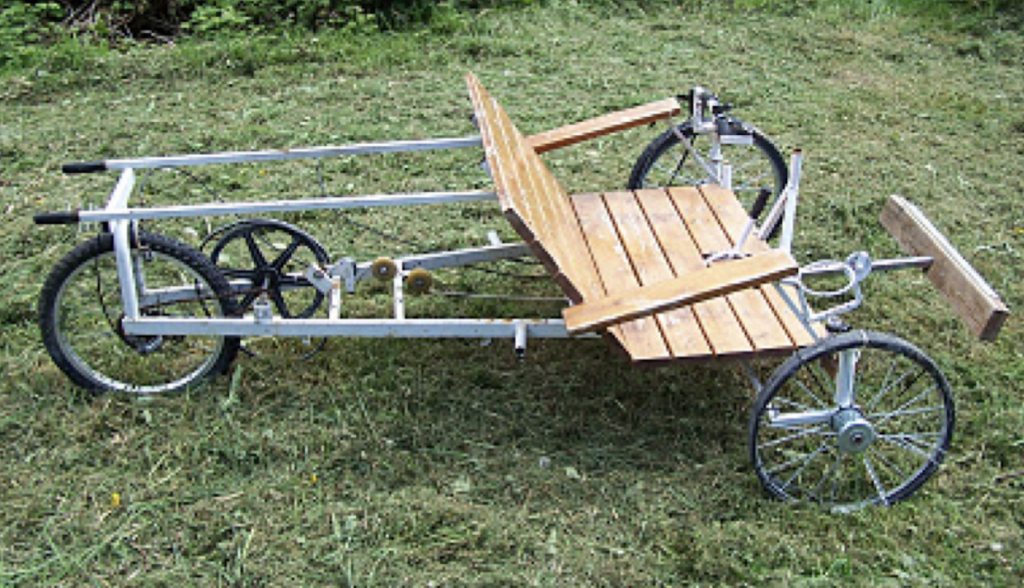 At the festival I took a sharp left turn with a big passenger. The tire slid off the rim which destroyed the tire.
For a makeshift tire I wrapped a roll of duct-tape around the rim and added zip ties here and there for good measure. This worked but the wheel left a big gouge on the playa wherever I went.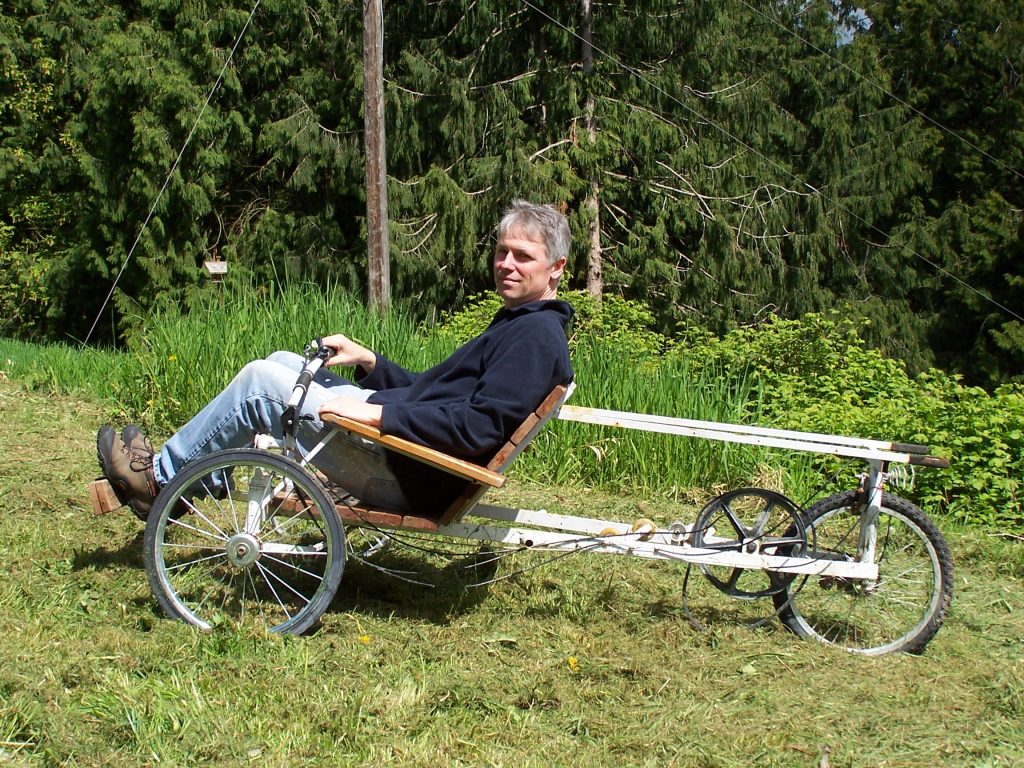 This was a fun party rig and fun to make. It was later turned into yard art.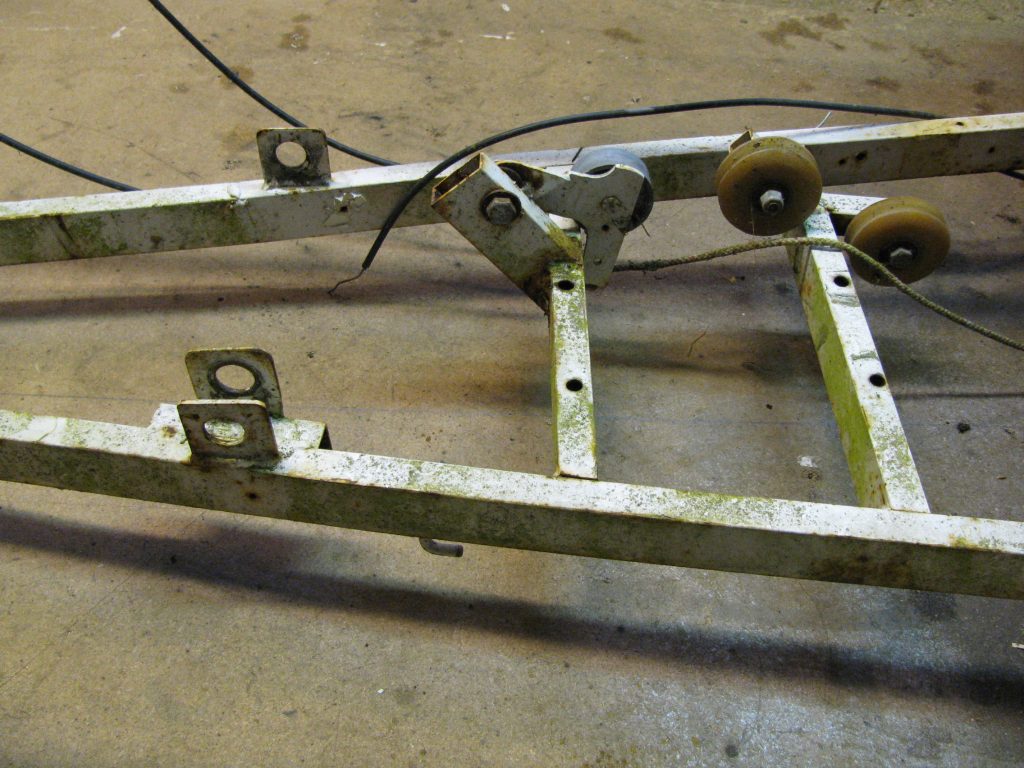 Here are some details of the frame. On the left are the bronze bushing mounts for the jack shaft.
In the center is the wheel for engaging the drive belt. The two roller blade wheels were guides for the clutch engaging rope.
It was becoming a pain in the ass to get a DMV permit for riding a motorized vehicle around Burningman, so I salvaged the steering hubs for my pedal car
and recycled the rest of the frame.