After making a shelter of similar design for Burningman using foil backed foam board insulation, I wanted to make one using fluted plastic, or Corrugated plastic.
I call this the Coro Teepee.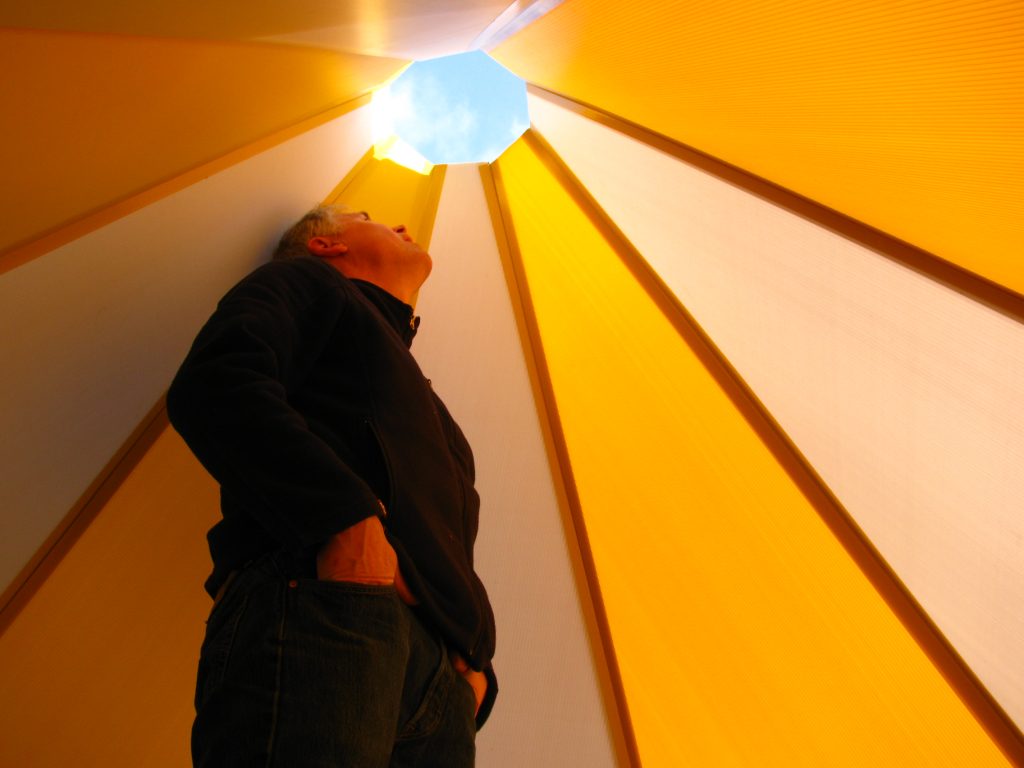 For the most part the Teepee is made using 4 sheets of 4mm fluted plastic and Gorilla duct tape.

The shelter folds like an accordion down to one 2″ thick triangle (pie) section weighing 23 pounds. After unfolding the structure, here I'm pressing the two velcro stripped ends together. 

I've added a thin 12″ diameter acrylic dome to the back wall. 

The cut-out from the dome was used for the cap. Velcro strips were used to attach the top edges to the cap. Once the stakes and cap are added, the structure becomes very rigid. 

To prevent moisture from entering the top I attached this inexpensive plastic serving tray to the cap using an eye bolt. A small electric lantern hangs from the eye bolt.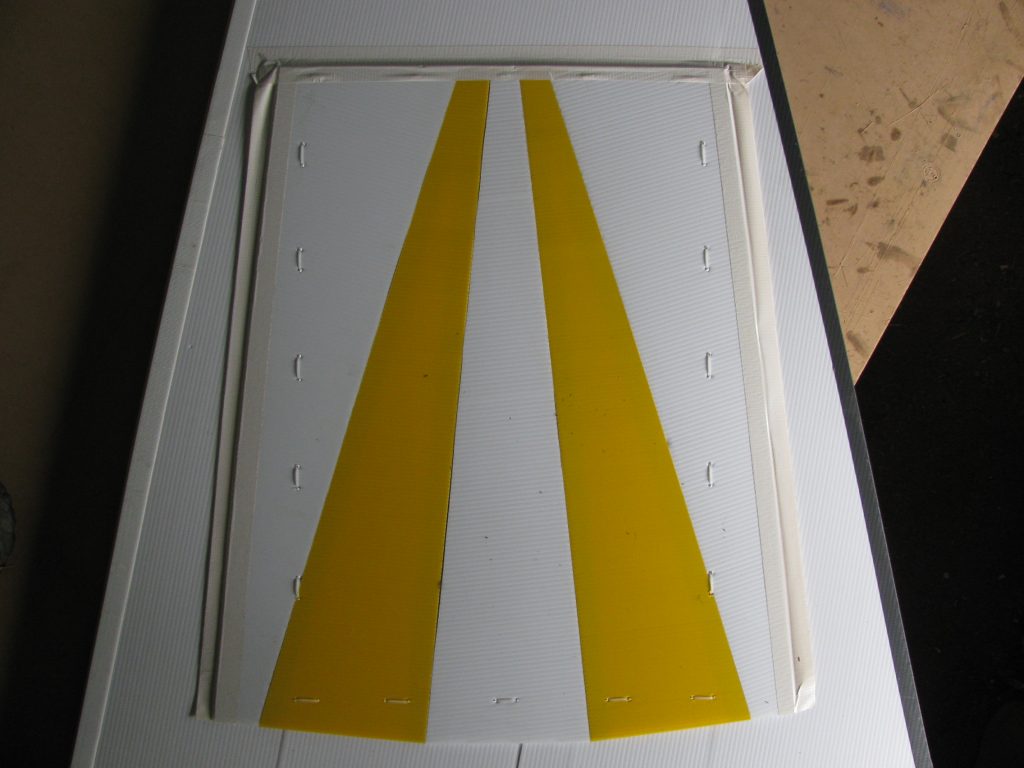 There's practically no waist from the 4 sheet used on the shelter. Here you see the cut ends of each pie section used as a second layer on the door.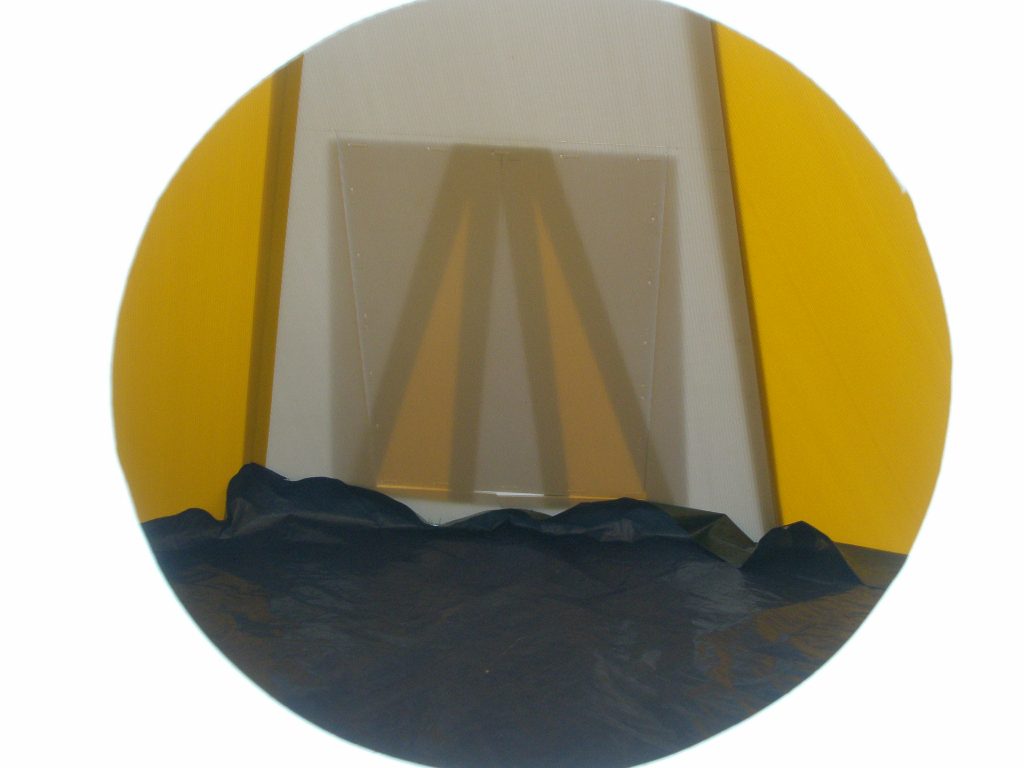 In this view you can see the tape securing the little exterior pie sections on the back side before being sandwiched between the two layers. Zip ties hold the two layers together.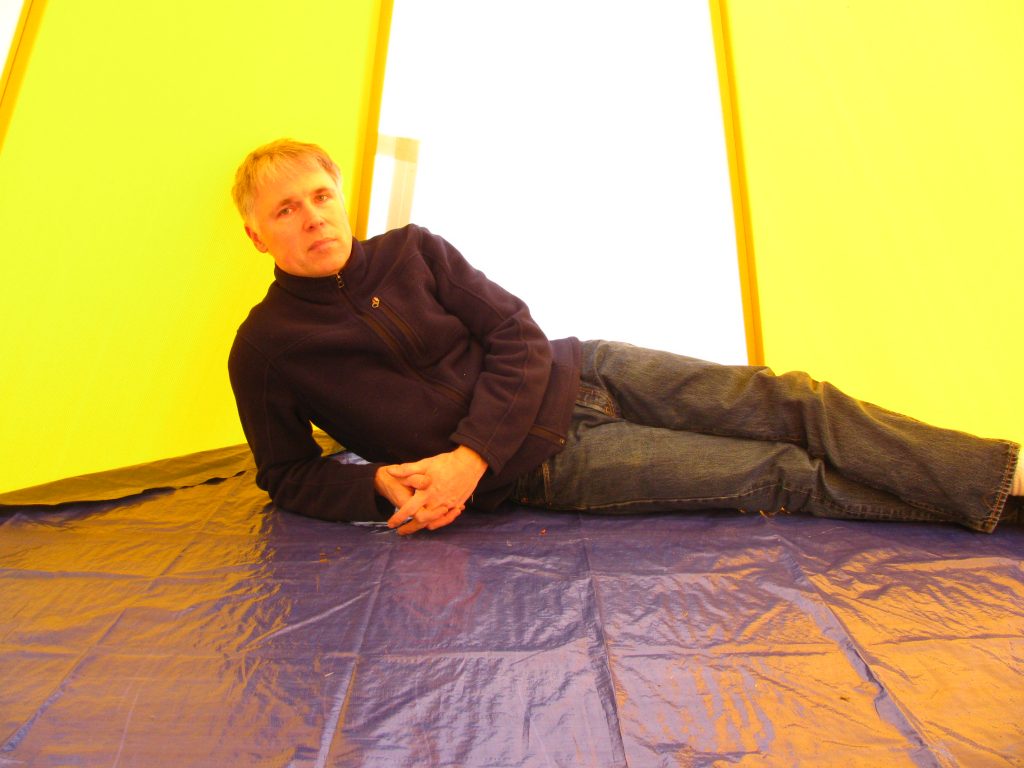 For a floor covering I took a plastic tarp and cut it to give 6″ extra material on all sides.