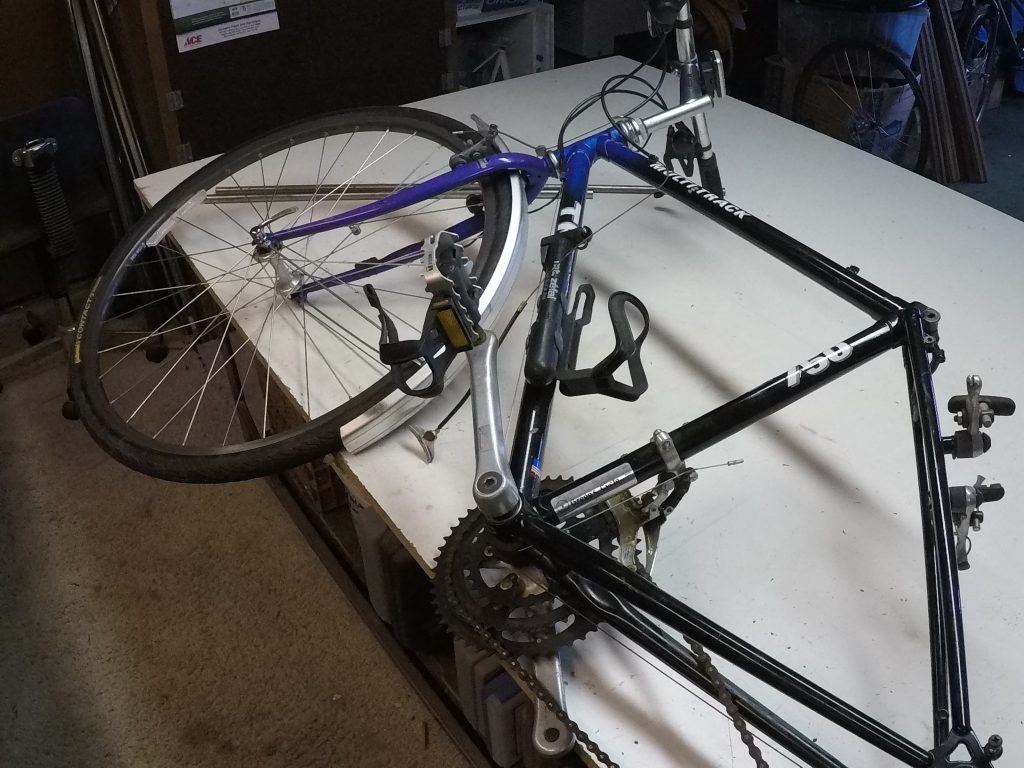 I was wanting to see if I could make a medium duty long tail bike. All I had at the time was this lugged frame Diamond back bike.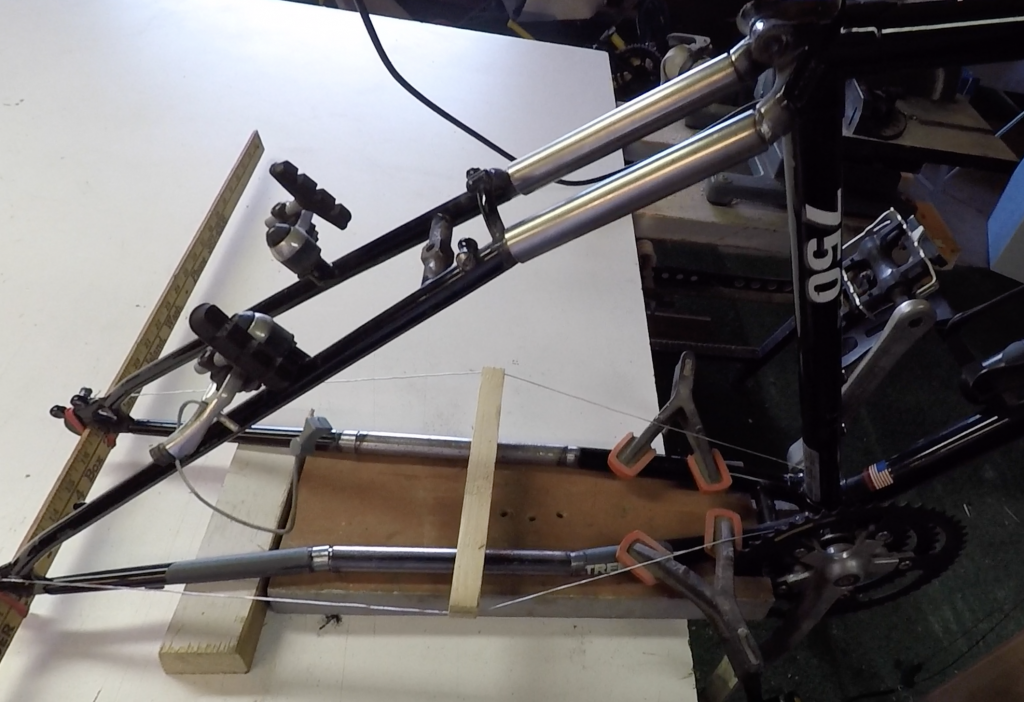 Because of the lugged fittings, I wasn't comfortable just replacing the upper and lower rear forks. I instead opted to add 7″ of material in-between the existing forks.
The filler tubes on the bottom forks were of similar diameter. I inserted 2″ stubs into each original tube before welding to help support the joint.
On the upper forks I slid the oversized added filler tubes over the existing fork material. I used wire to pull the sections together during welding.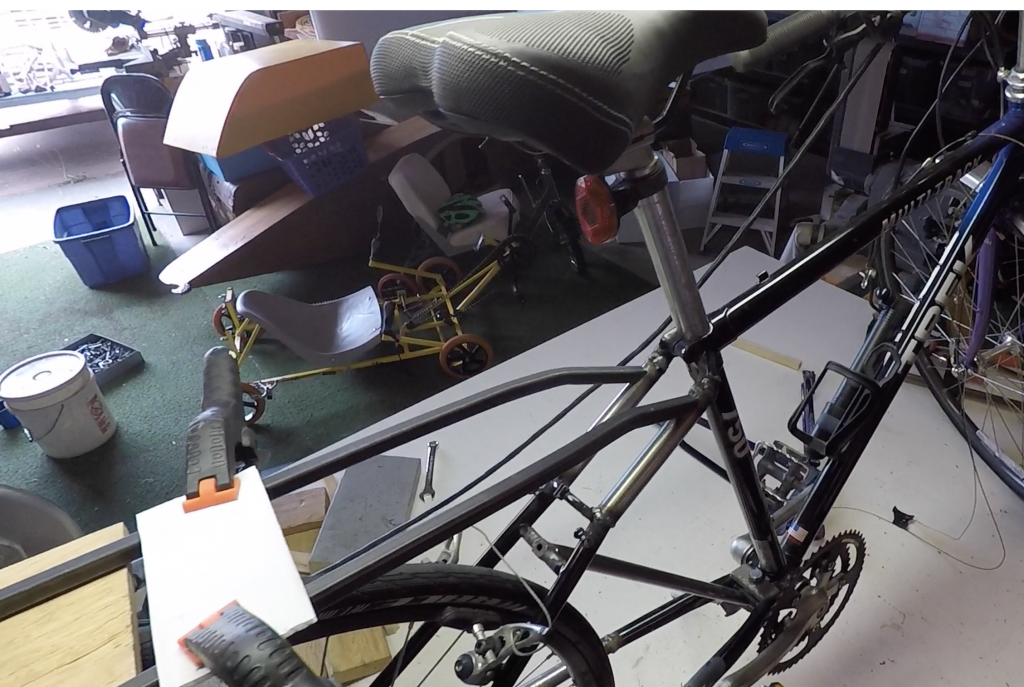 I added a support tube connecting from the rear brake support to the bottom fender mount tube. I also welded on 1/2″ square steel tubing for the rear carrier.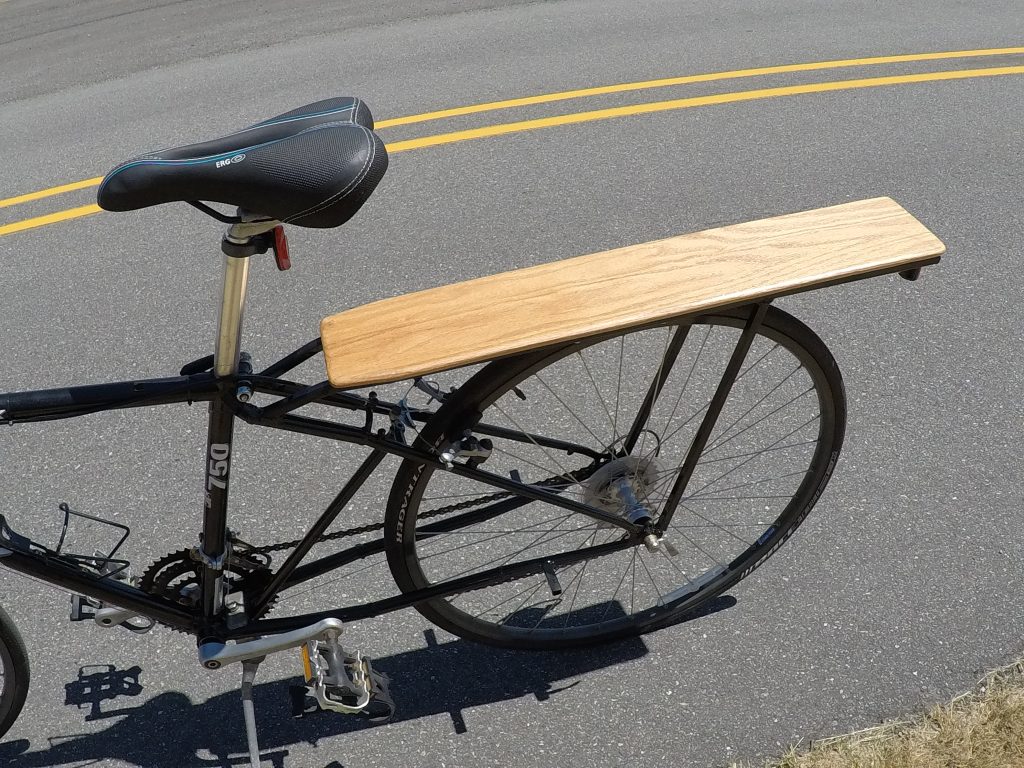 For the rear deck I used a 1/2″ thick length of solid oak board. Mounting holes were drilled thru the carrier frame, then button head mounting screws
were added on the underside of the deck. If you look close you can see the small foot pegs welded to the rear lower forks.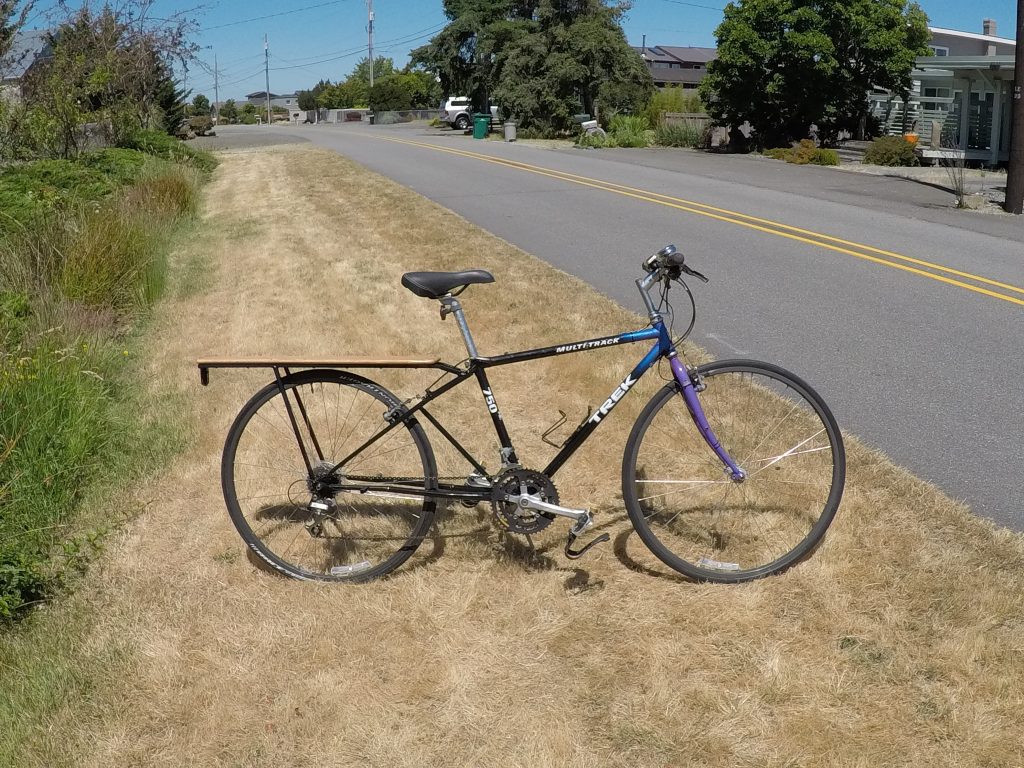 The extra steel and oak deck did add a few pounds to this light weight road bike, and you need a bit of practice steering with the lengthened wheel base,
but this bike is a little workhorse. Next time though I'll use a mountain bike to carry heavier loads.