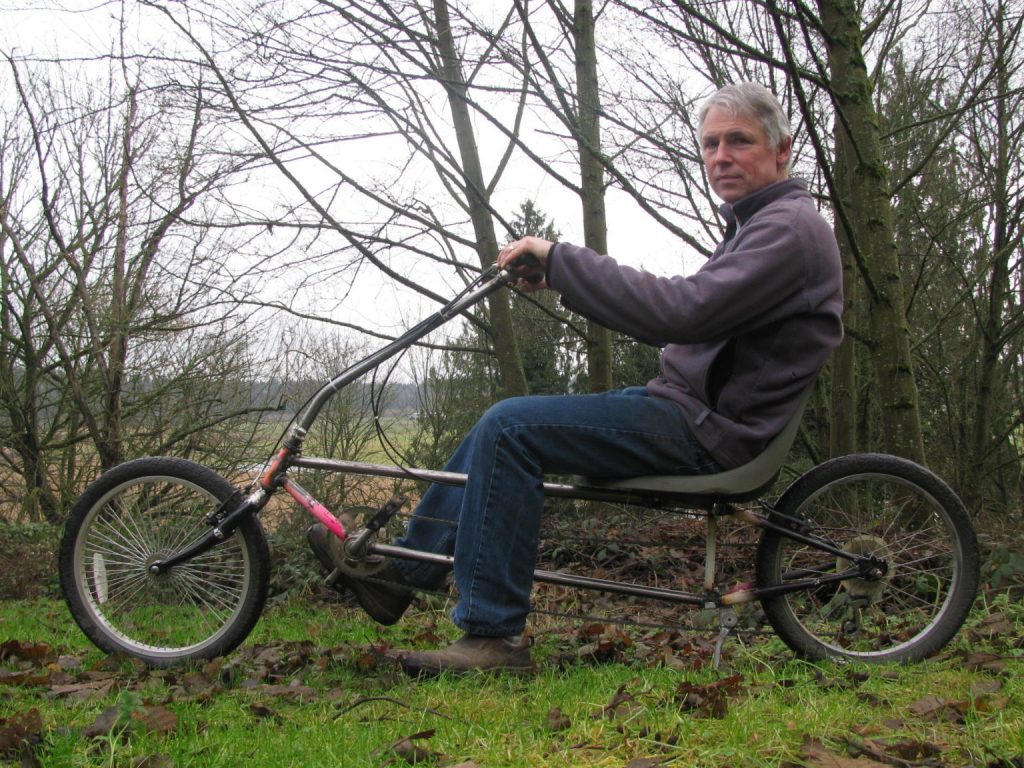 I injured my knee tendons many years back on a cold ride with my old recumbent. Since then the old injury would occasionally flare up.
It had been a while since doing any riding, so I made this simple bike to see if my knees could handle the stress of riding again.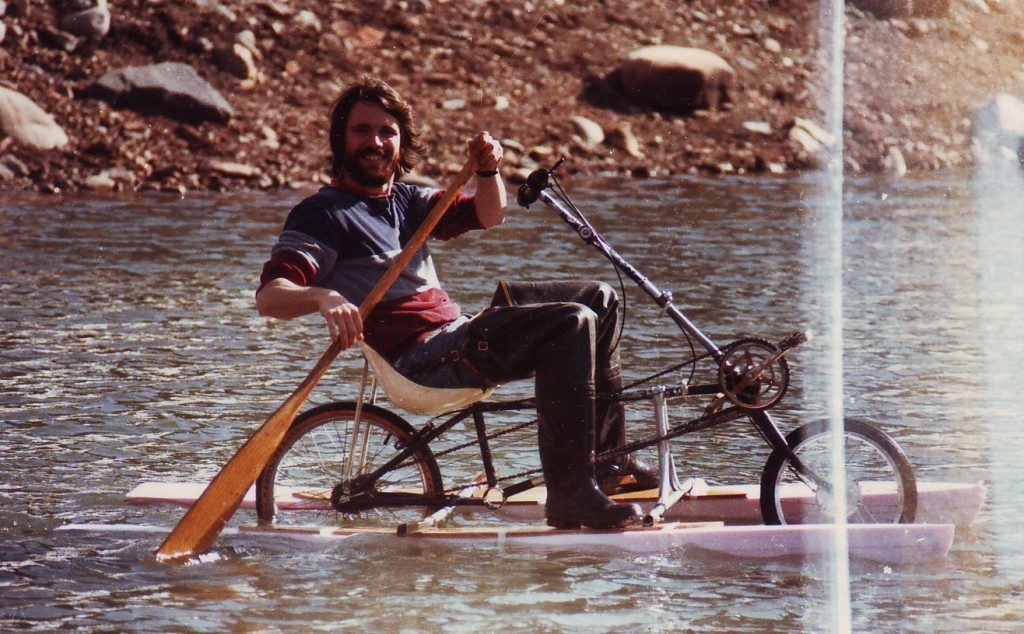 I liked the simplicity of my old mid wheel base recumbent, but wanted the pedal cranks lower and the front wheel to be larger.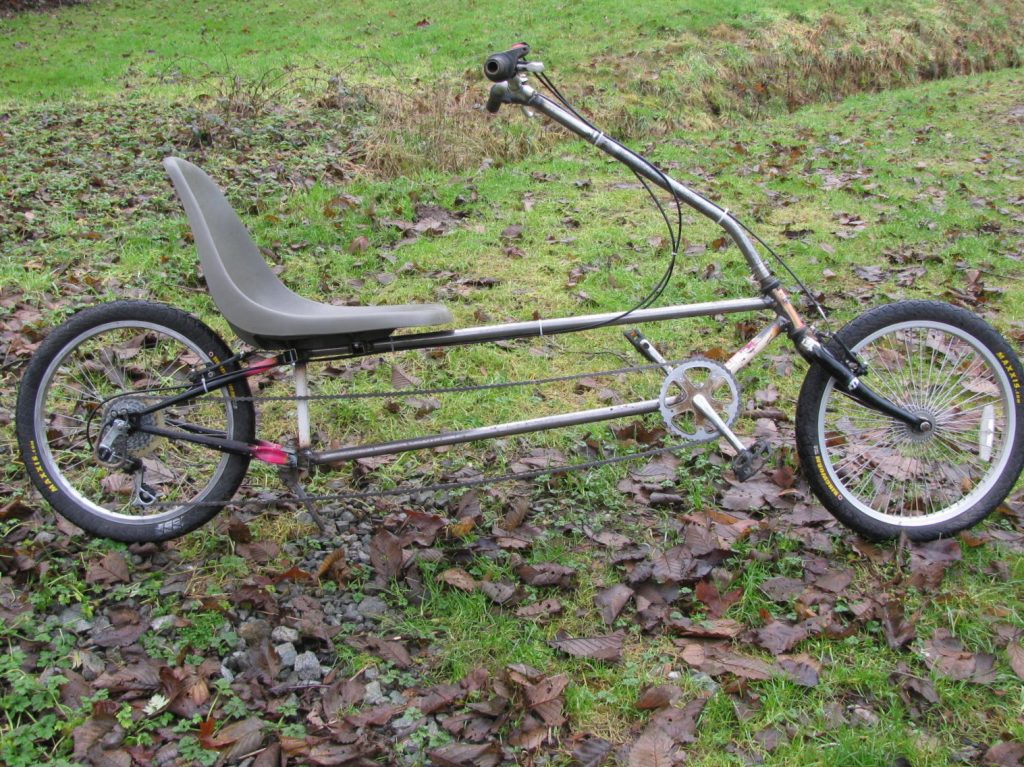 I using a 6 speed 20″ wheel bike, a Walmart fishing boat seat, 1″ round steel tubing, a 1 foot length of square tubing and a brake/cable kit.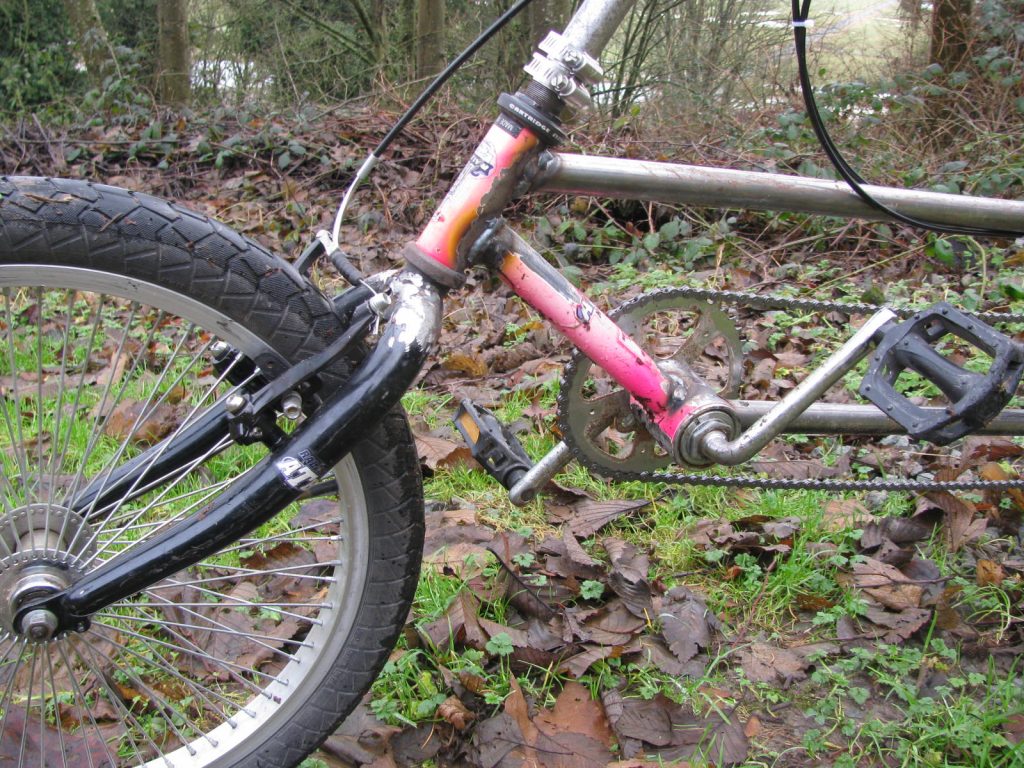 I cut and angled the front fork to get the correct steering geometry. The steering goose neck was cut off to a straight stub. A slot was cut on the
steering tube and the handle bar mount cut from the goose neck was attached to the other end.
Once the goose neck stub was tightened I slipped the steering tube over the stub and attached the steering tube using hose clamps.
The original kid sized crank arms were a bit short for my liking, but they worked.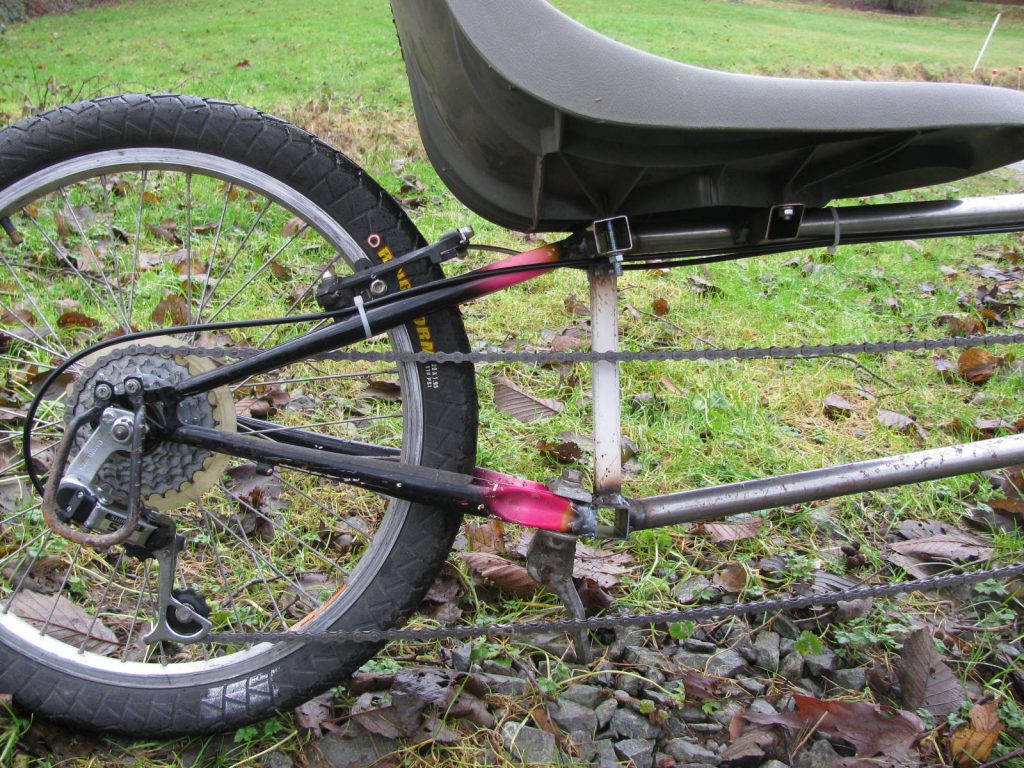 The seat tube was left attached to the pedal crank and a 1″ square tubing scrap was used in its place. Several mounting brackets were all that was needed to
security the seat. No back bracing tubes were added. Also, no seat or handle bar adjustments were made in the design, and no paint was added.
I just wanted to spend a few bucks to see how my body held up to riding.
I rode it for a while but never on long rides. My knees held up fine, and I still use this bike on occasion.