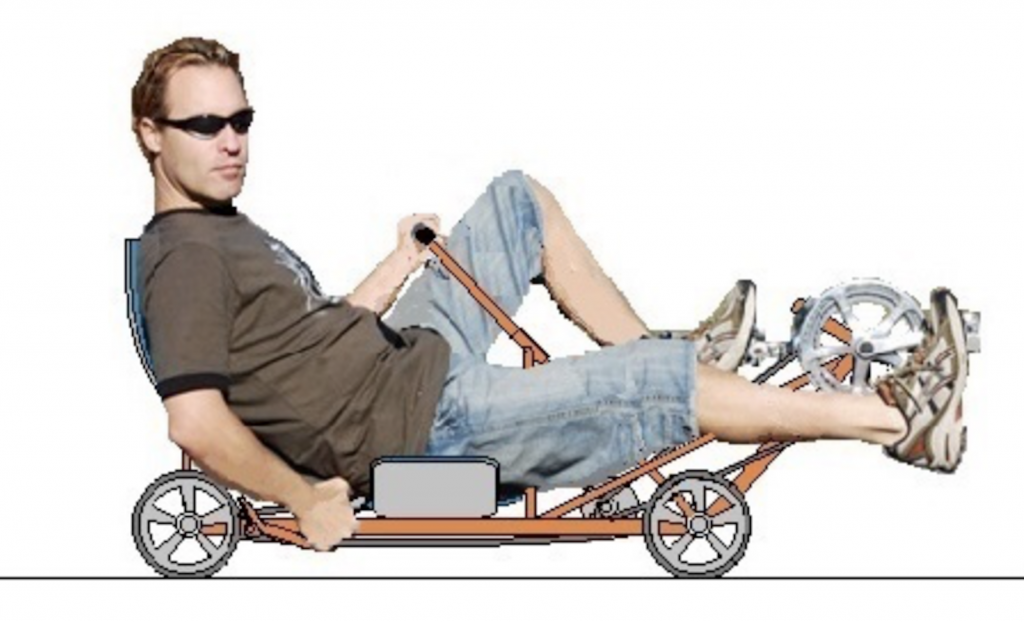 I had an idea of making a skate type quadracycle. I felt this would be a fun racing vehicle on a short tight-turn course.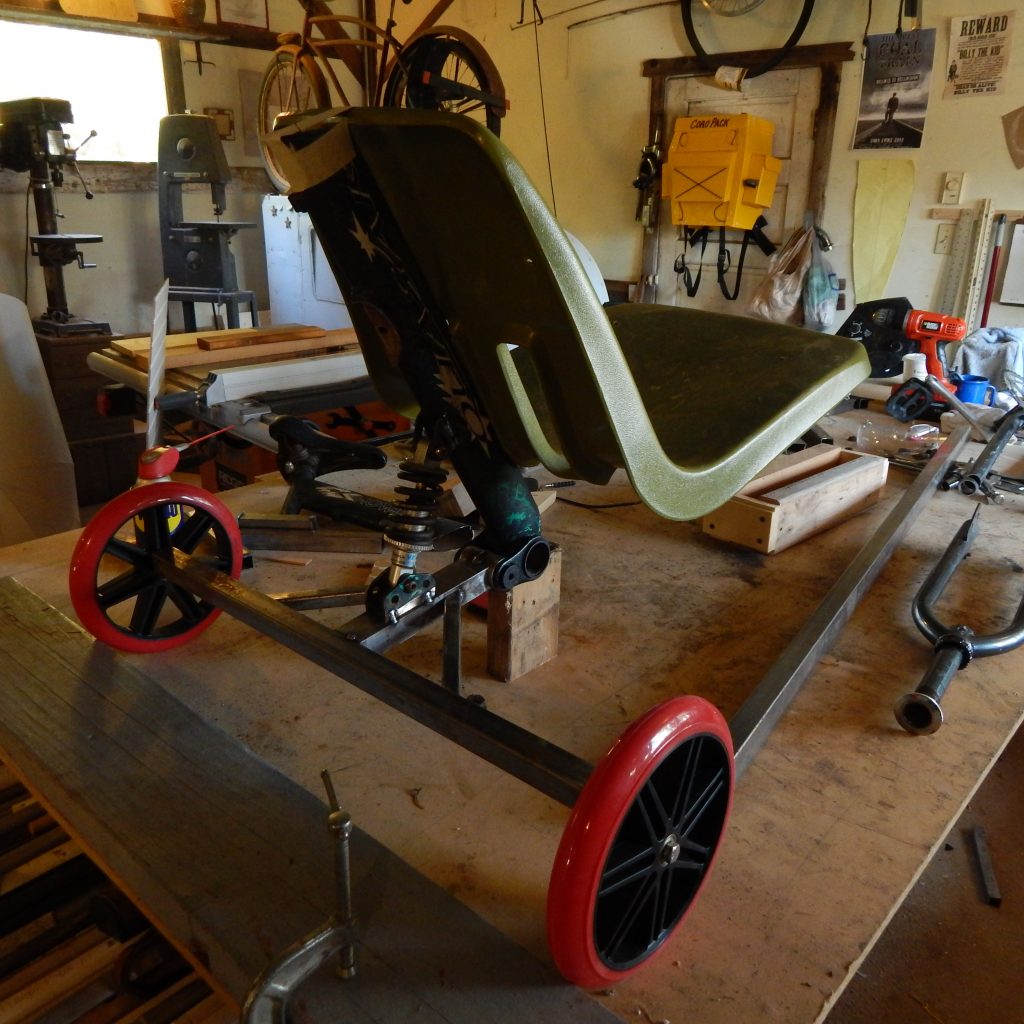 Before making a full scale mock-up I wanted to test out the idea of using neoprene wheels. I purchased two wheels from a push scooter outfit and
decided to scalp the 16″ three speed wheel off my old folding bike. A simple 'T' bar was made. I slipped the wheels onto some bolts and welded the
bolts to the 'T' bar. I lifted the rear suspension components from an old BMX frame I had kicking around.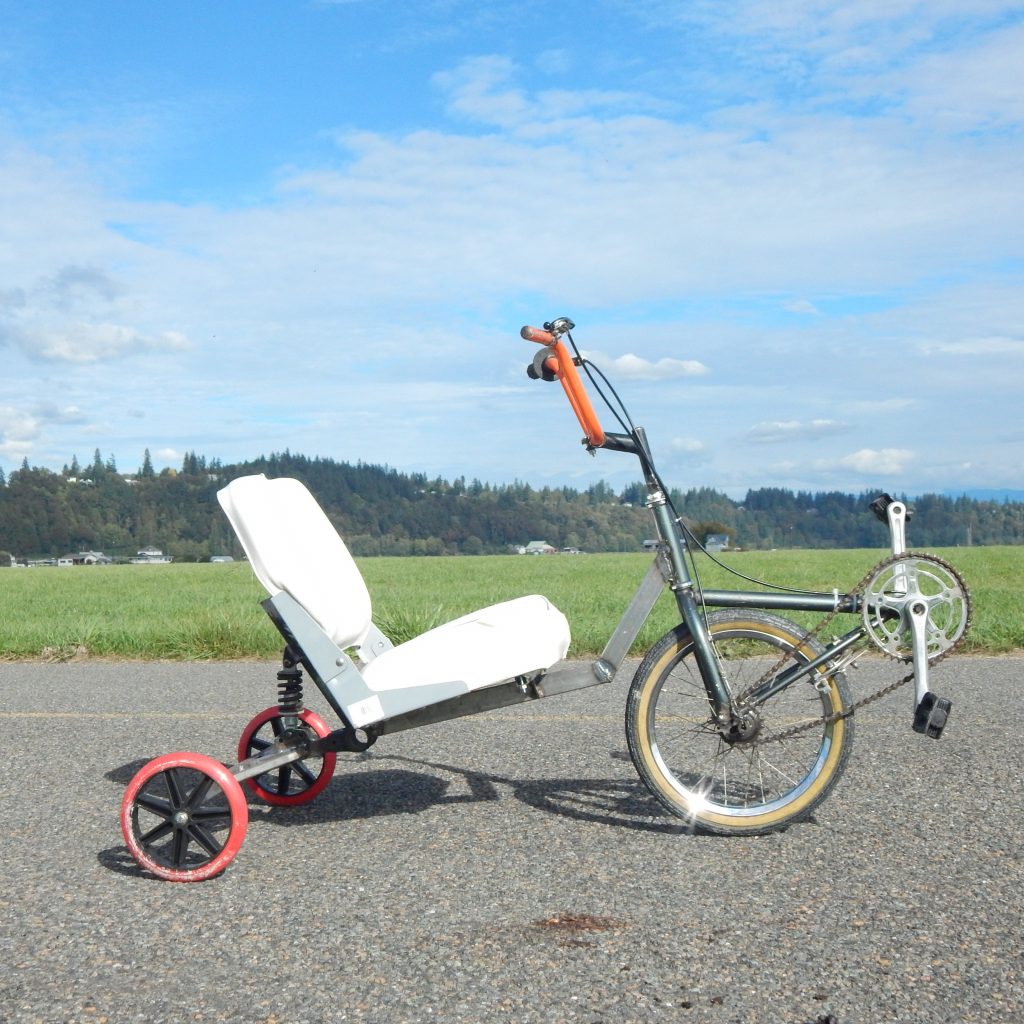 The frame was made with 1-1/2″ by 3/4″ box steel. I shortened a steering fork and welded on some wheel mounts and a Walmart fishing boat seat
replaced the plastic chair. Initial testing proved fairly well, but my knees were hitting the handle bar and the gooseneck kept slipping when pedaling with force.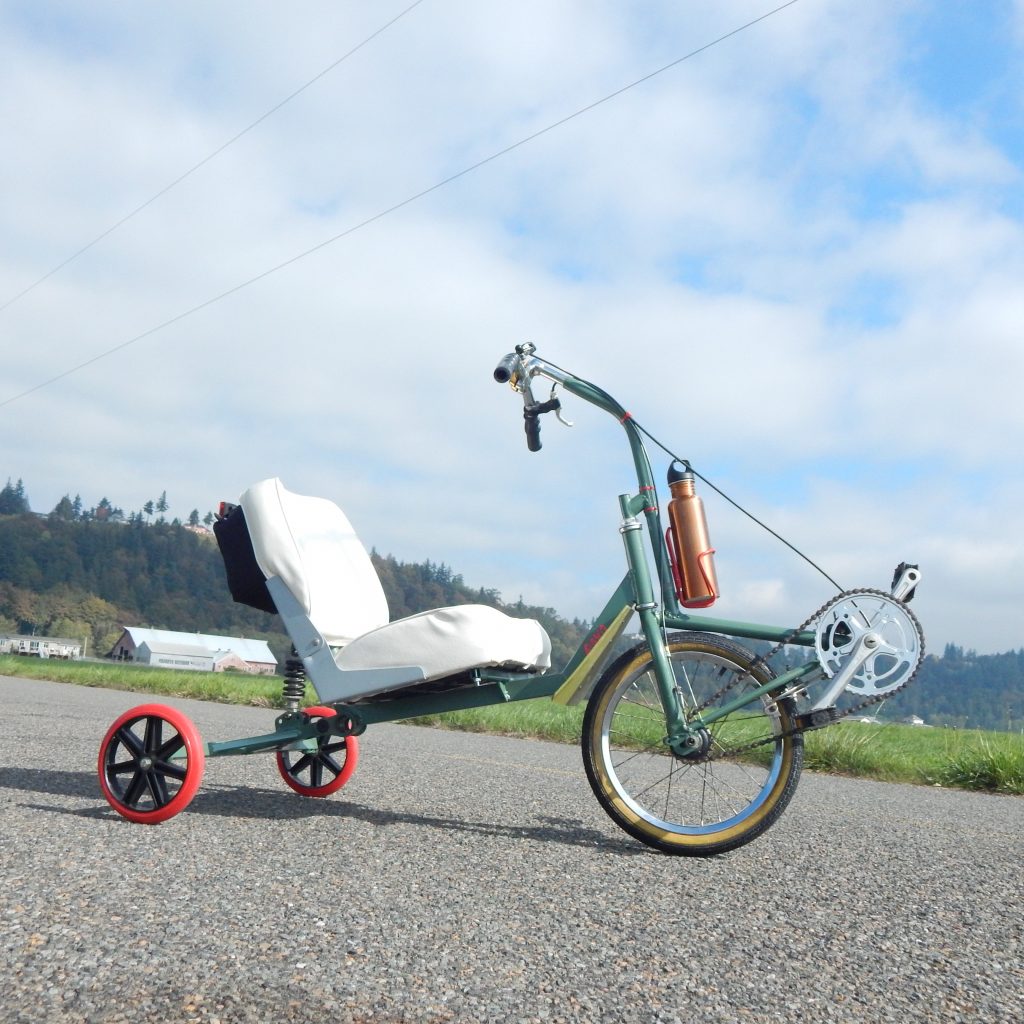 I added a straight handle bar and welded the steering tube directly to the horizontal crank tube. I also painted the frame and added some finishing touches.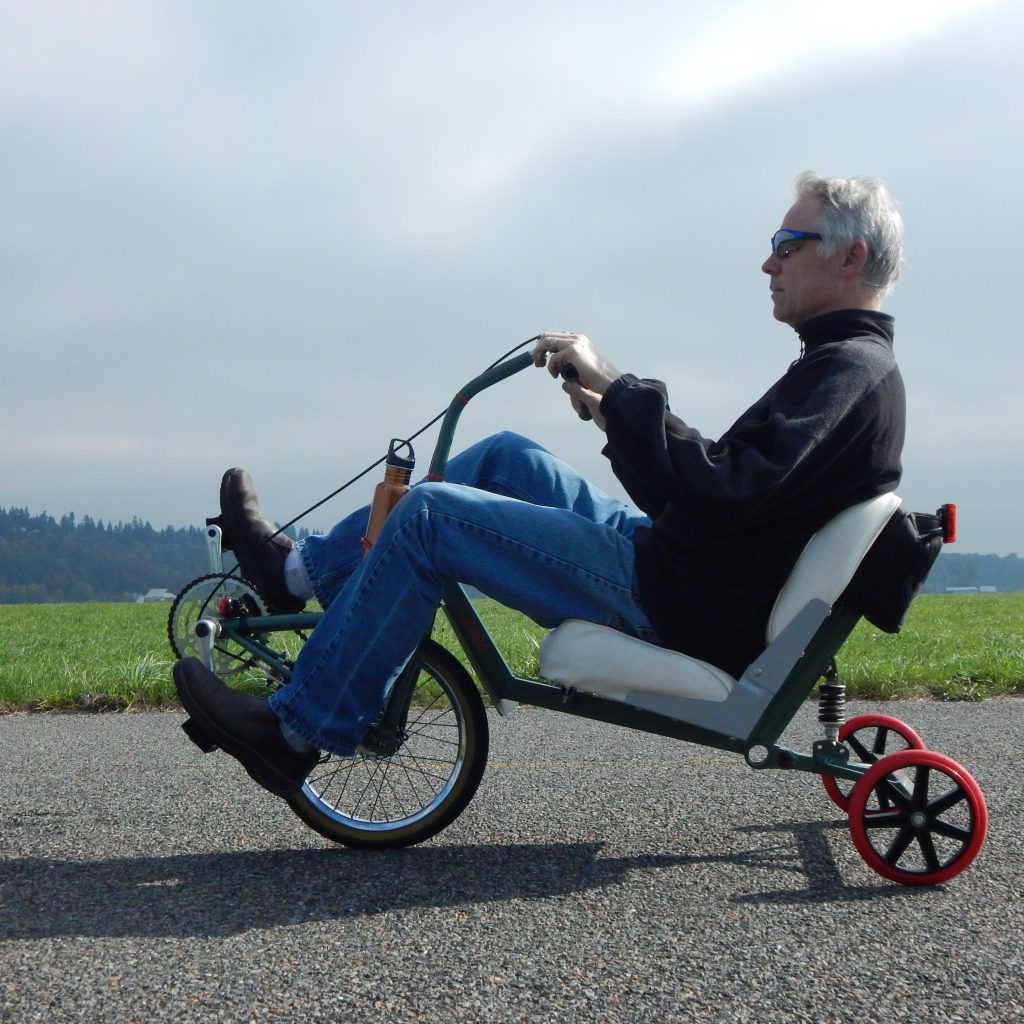 Although the neoprene wheels make for a loud ride, the seat and position is very cushy,  and the performance of the trike wasn't too bad.
At 35 pounds not only is its a fairly light trike, but turning the steering wheel 160 degrees makes for a small storing footprint.