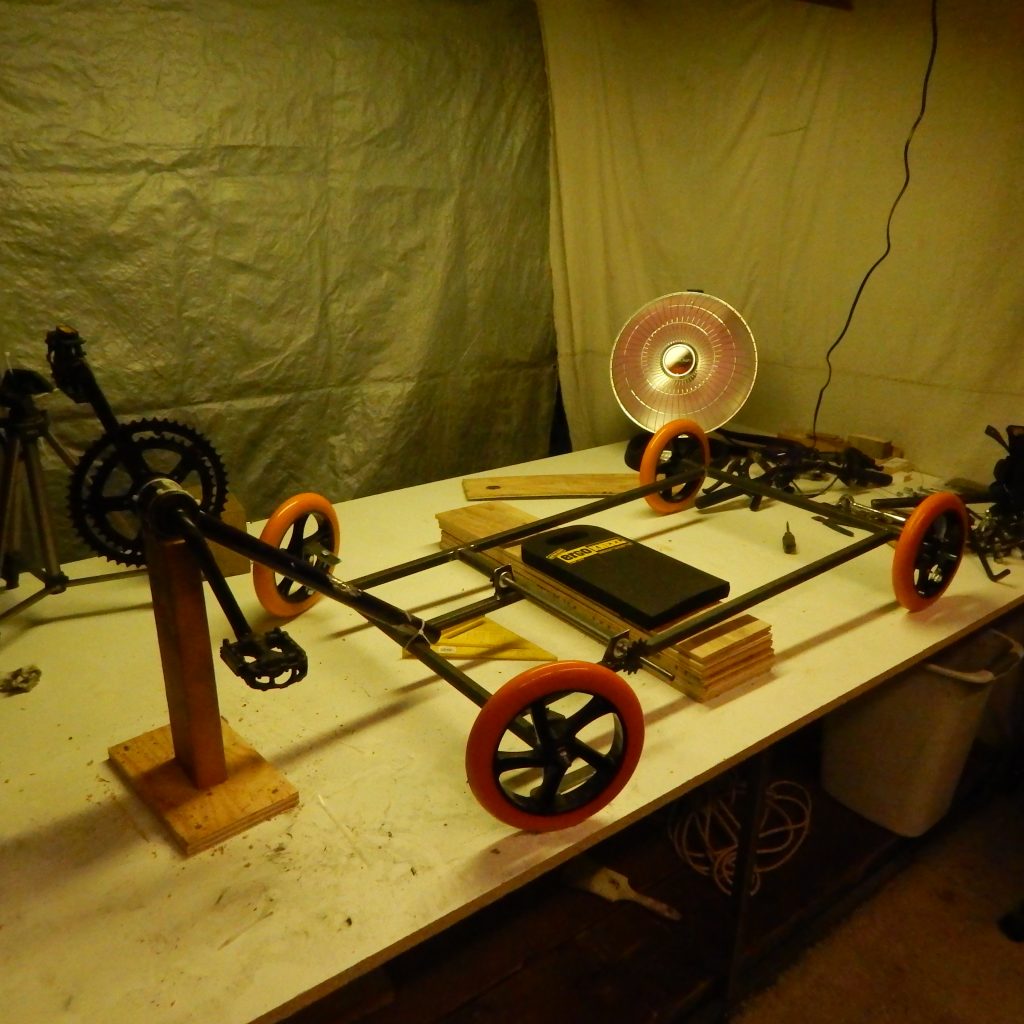 Once my other prototype proved the neoprene wheels would work, I ordered 4 wheels from a push scooter outfit. These are 9″ in diameter, which are bigger than most.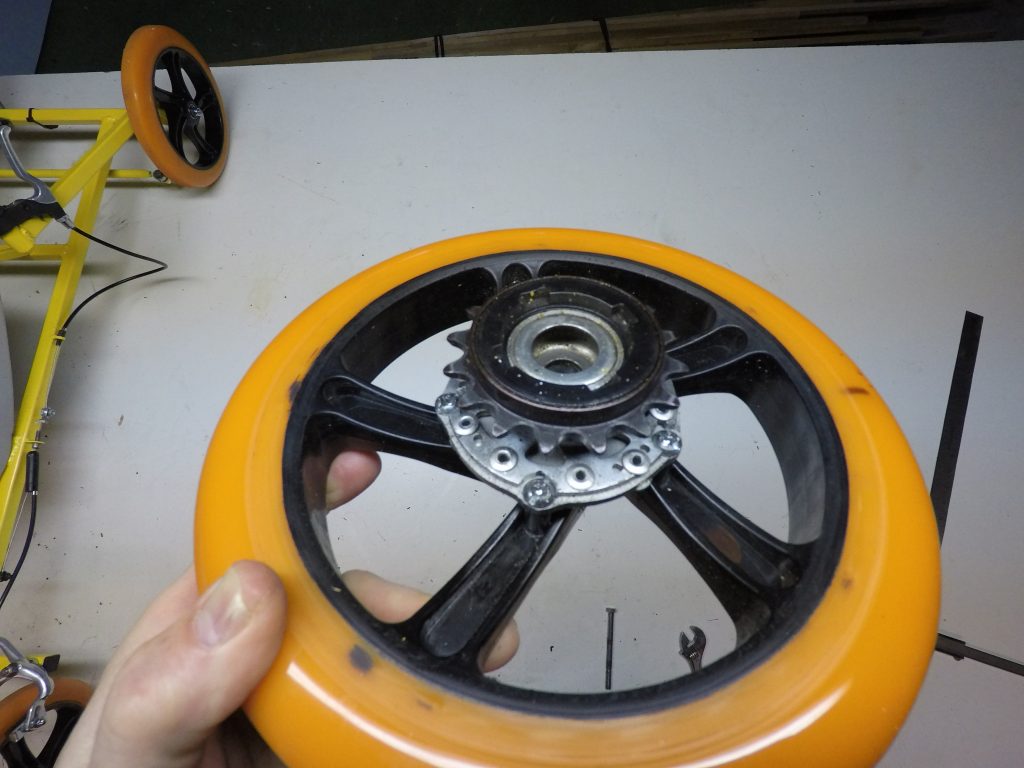 A BMX free wheel hub was added to the drive wheel. I don't have proper machining tools for accuracy, but I managed to get the sprocket fairly true with just my drill press.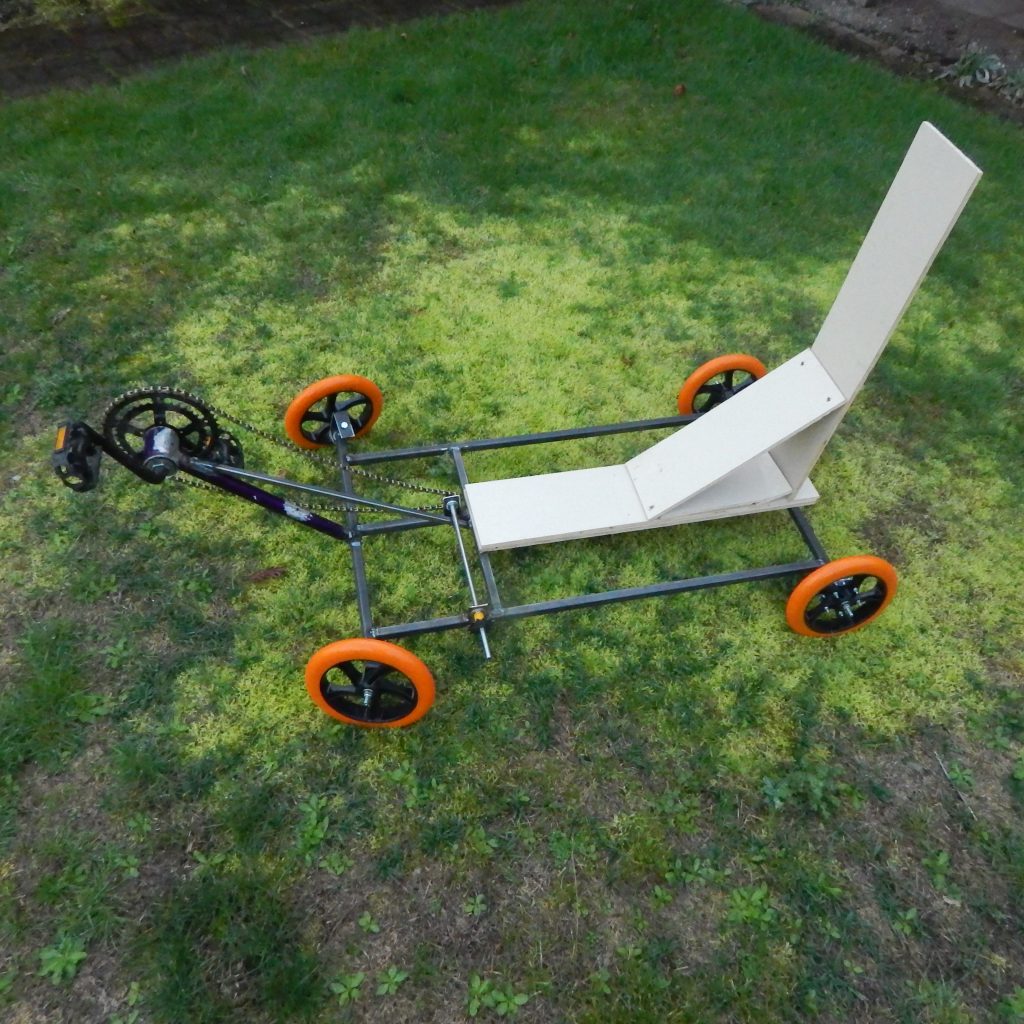 Here I'm still adding the components. At this stage I was figuring out how and what would go where as I went.
I fabricated this plywood scrap seat just for test runs.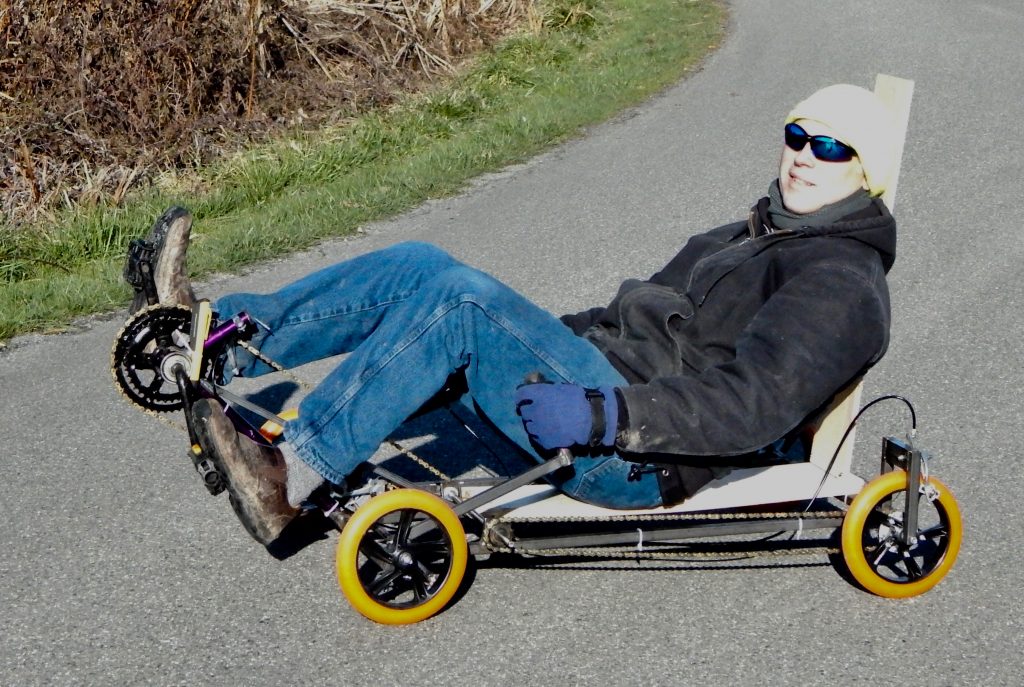 On my first test run I was surprised that the vehicle behaved so well. I had to add supports in some areas and figure out a proper seat, but it was coming along nicely.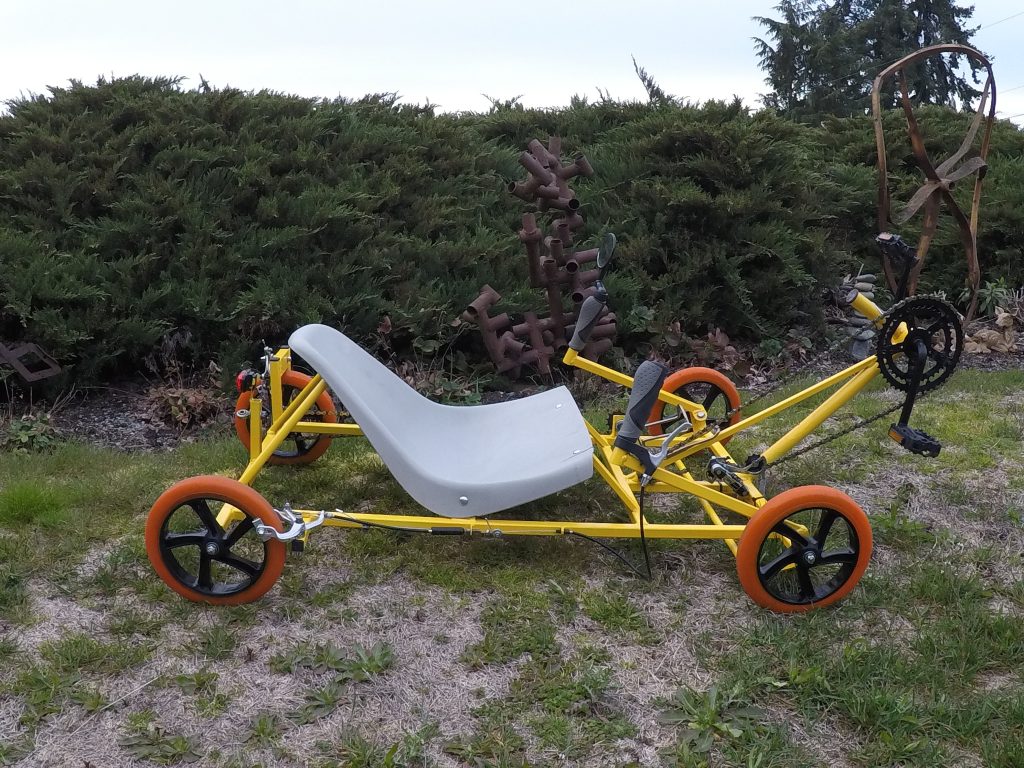 A Walmart fishing boat seat was added including a second brake to the rear wheel.
It was intended to have two speeds but due to the small jackshaft sprocket the chain had a tendency to skip around when pedaling with force.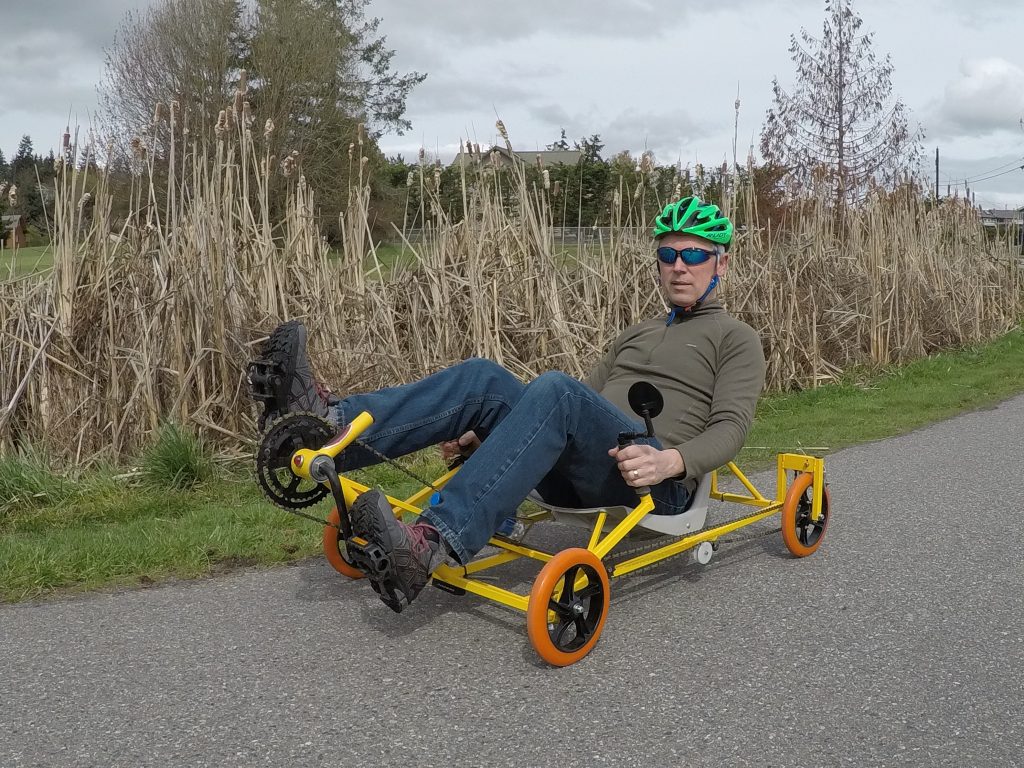 This is a fun ride. It really scoots down hill, and being so close to the ground it feels pretty exhilarating. It also turns on a dime!