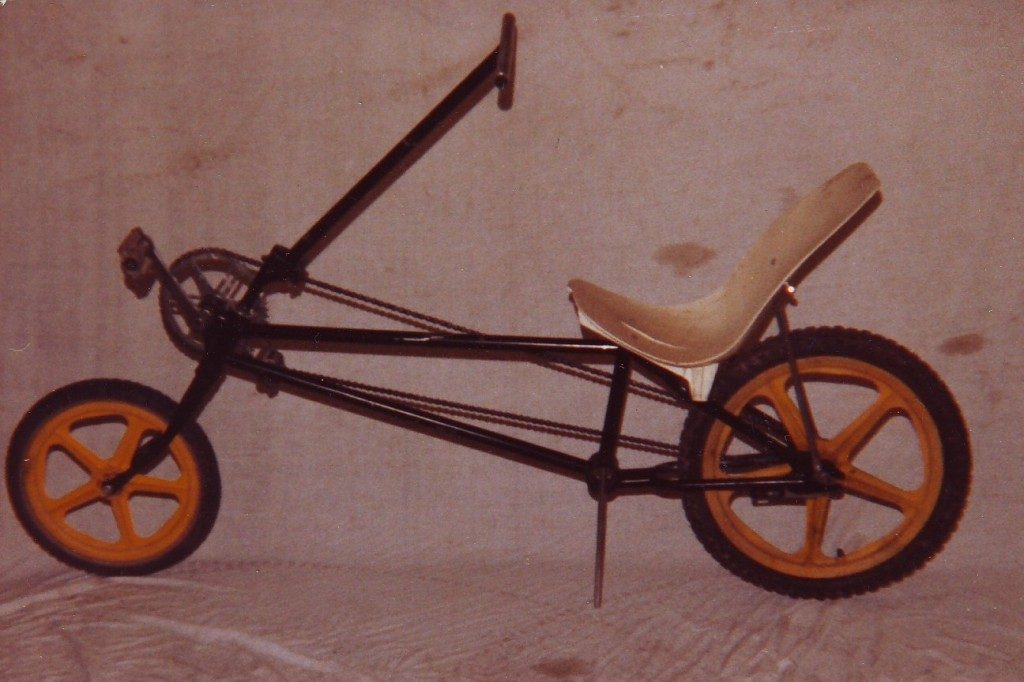 This was my third recumbent build. I wanted to keep the design simple, yet compact. I first ordered a King Cycle recumbent bike seat, but found this
too flimsy for my liking. I found this old plastic dining chair and used it for several years. I shouldn't have cut the sides down, as they turned out to add lots of support.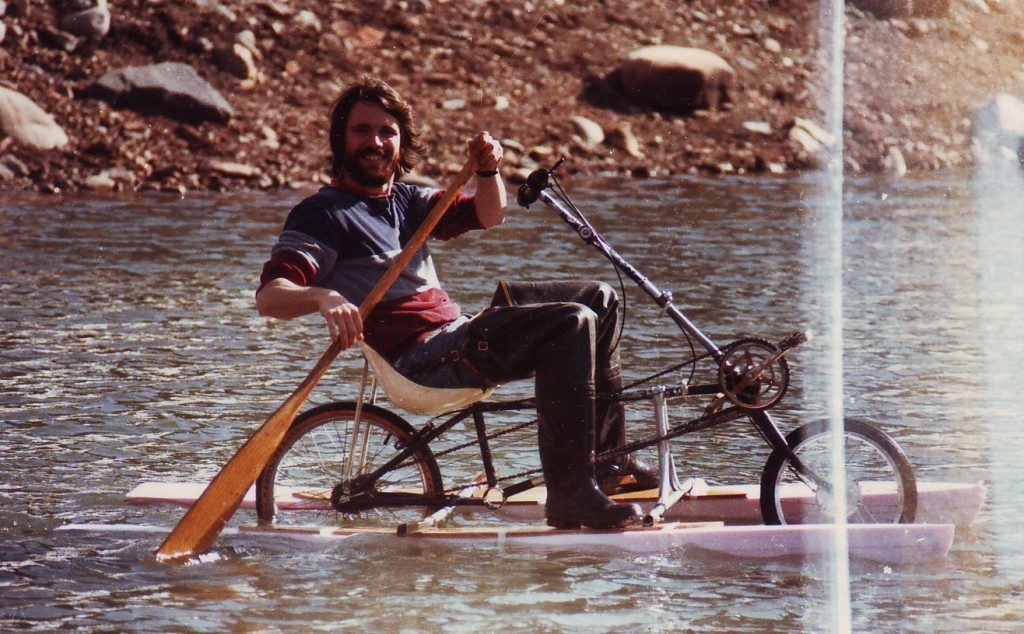 I later added another seat and changed the 16″ front wheel for an old Schwinn Orange Crate drum brake wheel. Here I'm getting ready for a Kinetic race.
This was my first test ride with the new foam board pontoons in a just-thawed-out  nearby lake. A minute later the pontoon securing tabs came loose and rotated the pontoons in the upright position.
The sudden downward force adding sufficient stress on the packaging tape that secured the pontoons to the plywood to break away.
As I wend down the hip waiters began to fill up with ice water. Fortunately I was able to spread my arms out and grabbed each pontoon. I cradled them under each armpits and slowly swam to shore.
A friend took this photo, He also owned the hip waiters. As I came on shore he started cussing me out for getting his hip waiters wet. I was in shock having nearly perished. It was a strange moment.
As facebook users would say, I soon-after unfriended him.