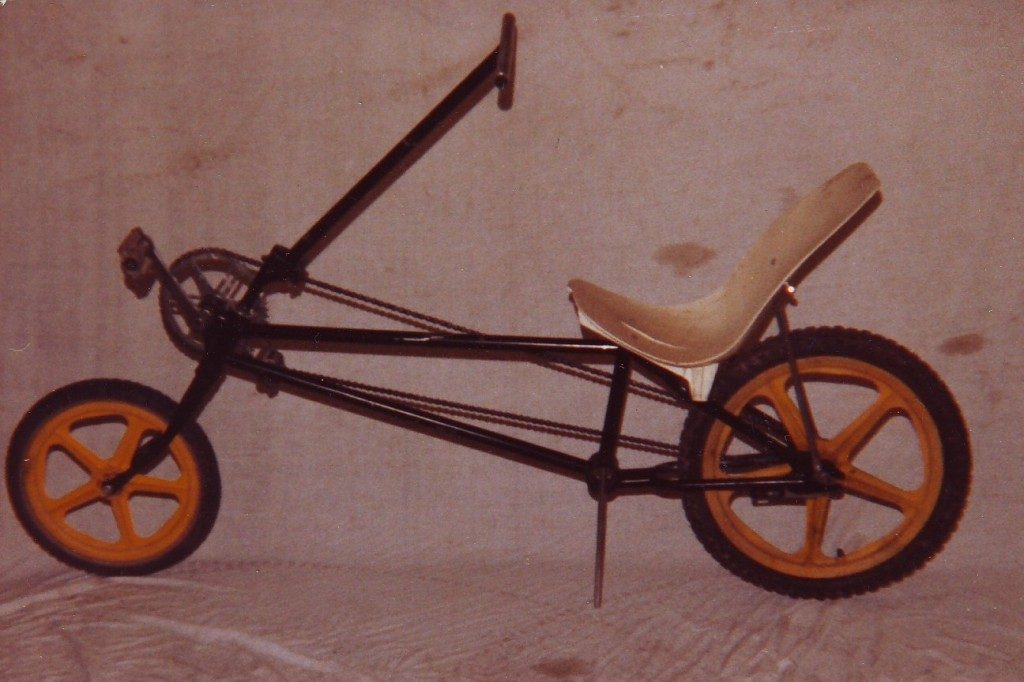 Of all my recumbent bike I made, this was my favorite. I later turned it into a 3 speed with drum brakes up front, then added pontoons for a kinetic race.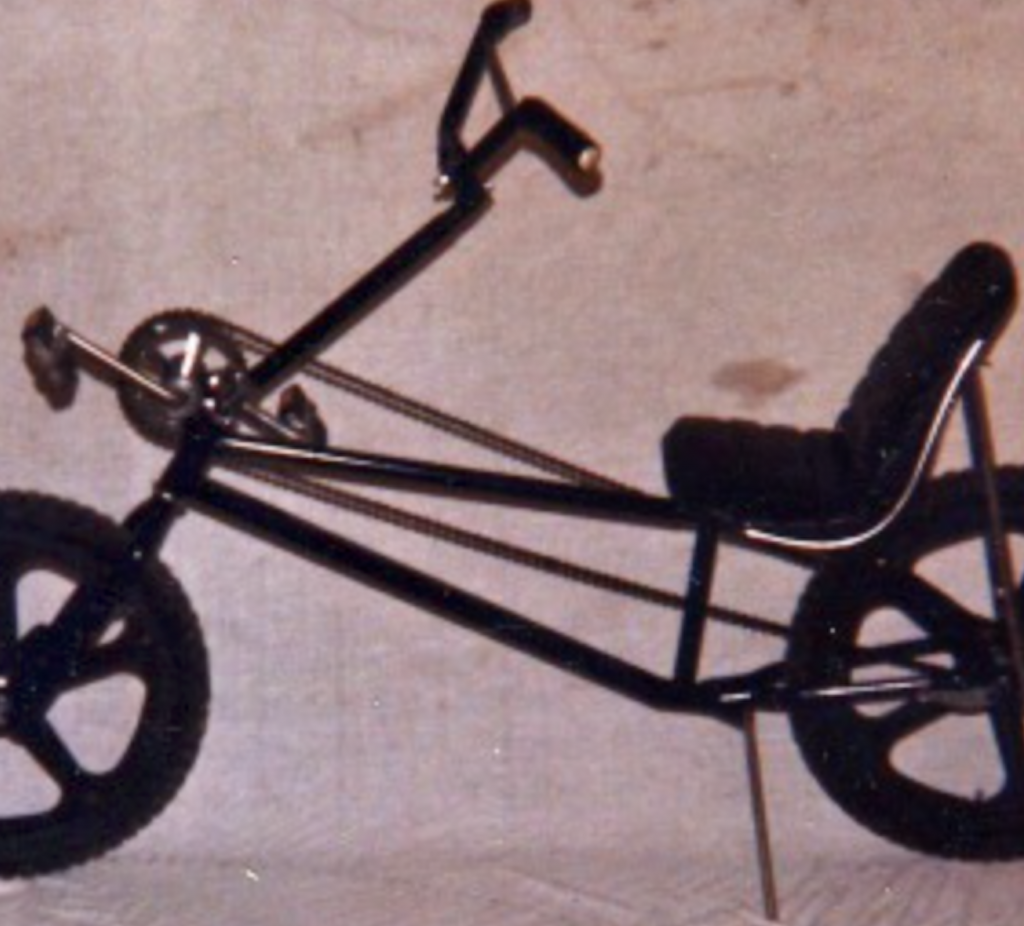 A young next-door-neighbor boy was dying to have a bike just like mine, so I put this together using his old BMX bike and some scrap tubing.
I even thru in my King cycle fiberglass seat. He was pretty happy.