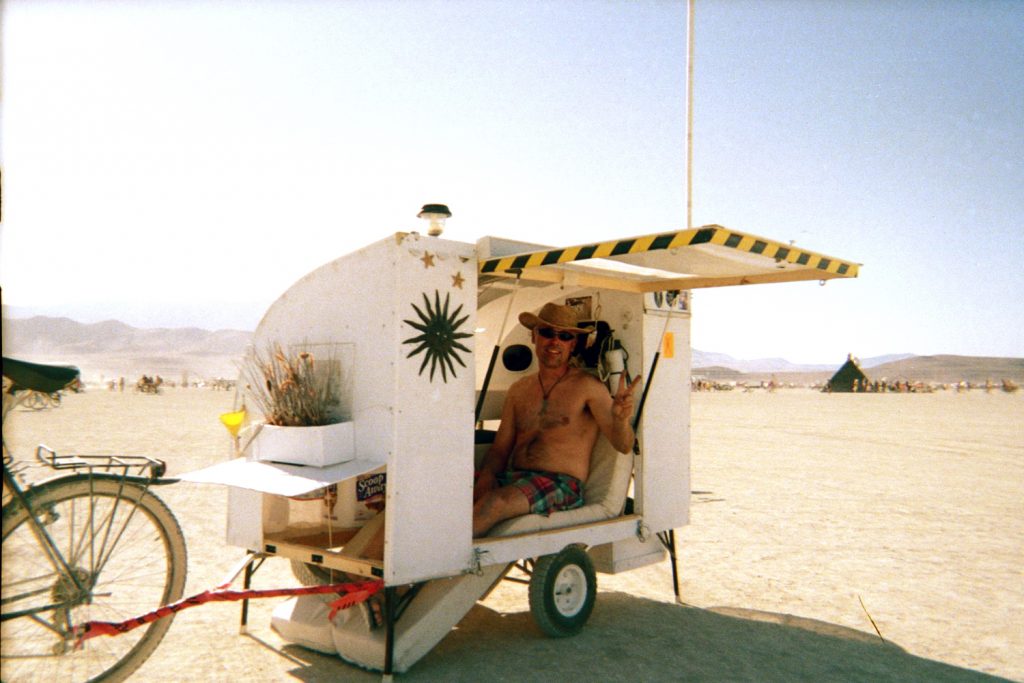 Ever since towing my first bicycle camper in strong headwinds at the Burningman festival did I realize the importance of having a round or small front end.
But this camper required aluminum framing to support the body, bringing the dry weight to about 100 pounds.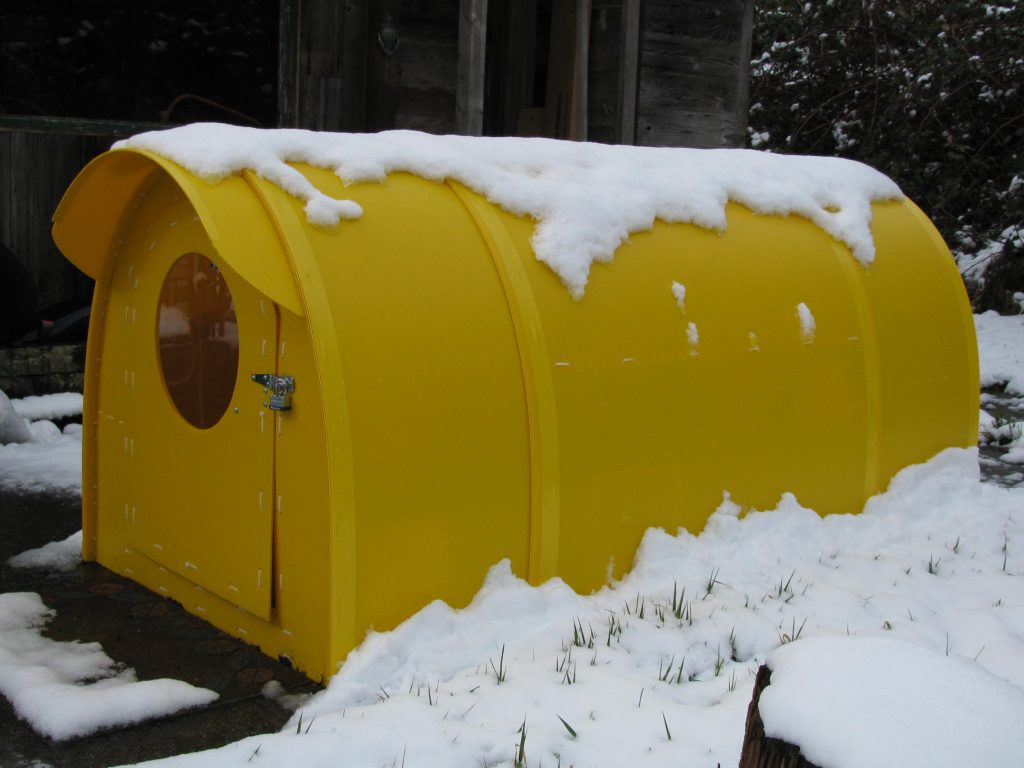 I was thinking of the easiest way to reshape my simple-to-build light-weight Homeless Emergency Shelter into a towable bike camper.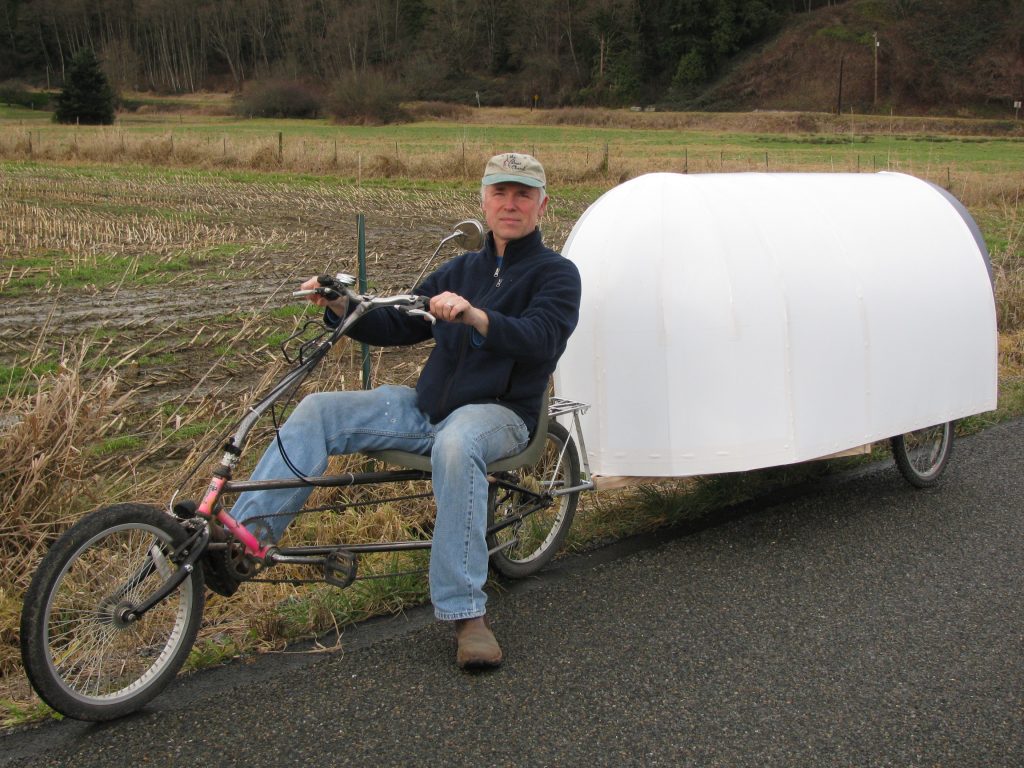 This mock-up was though of before my popular Airstream nosed Nomad Bicycle Camper.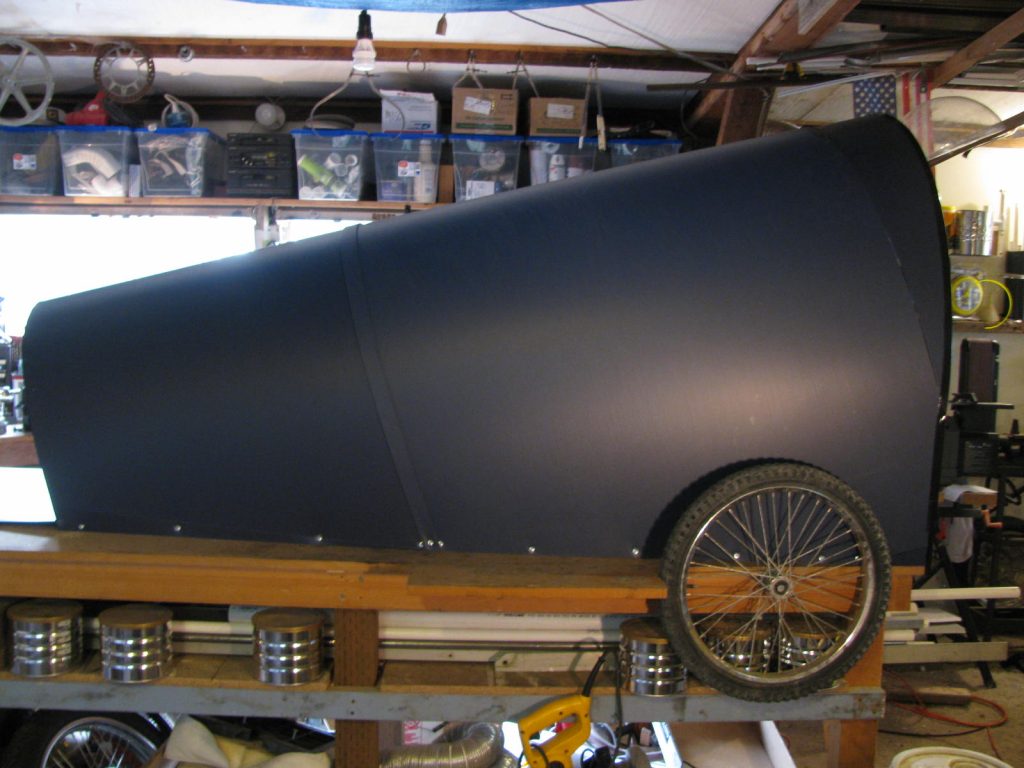 I envisioned the rear wheels to reside outside the shell. This would add to the overall width but would make a little extra room for this small shelter.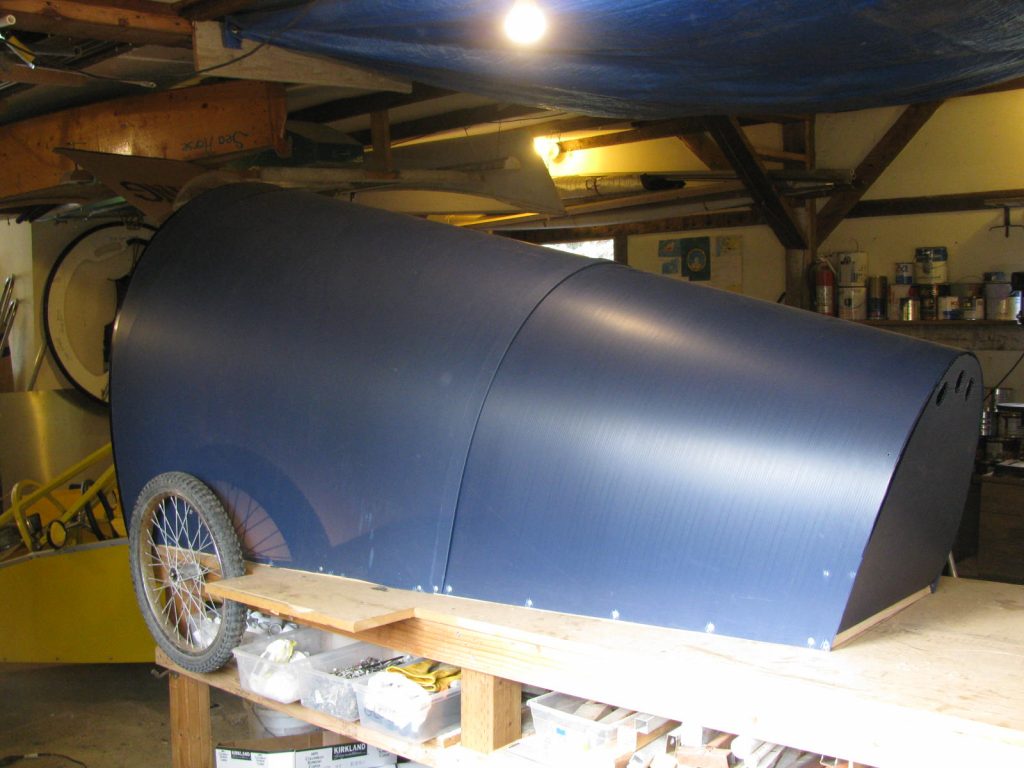 Like the Homeless Emergency Shelter, the arced walls and end bulkheads lend enough body strength to eliminate the need for a supporting frame.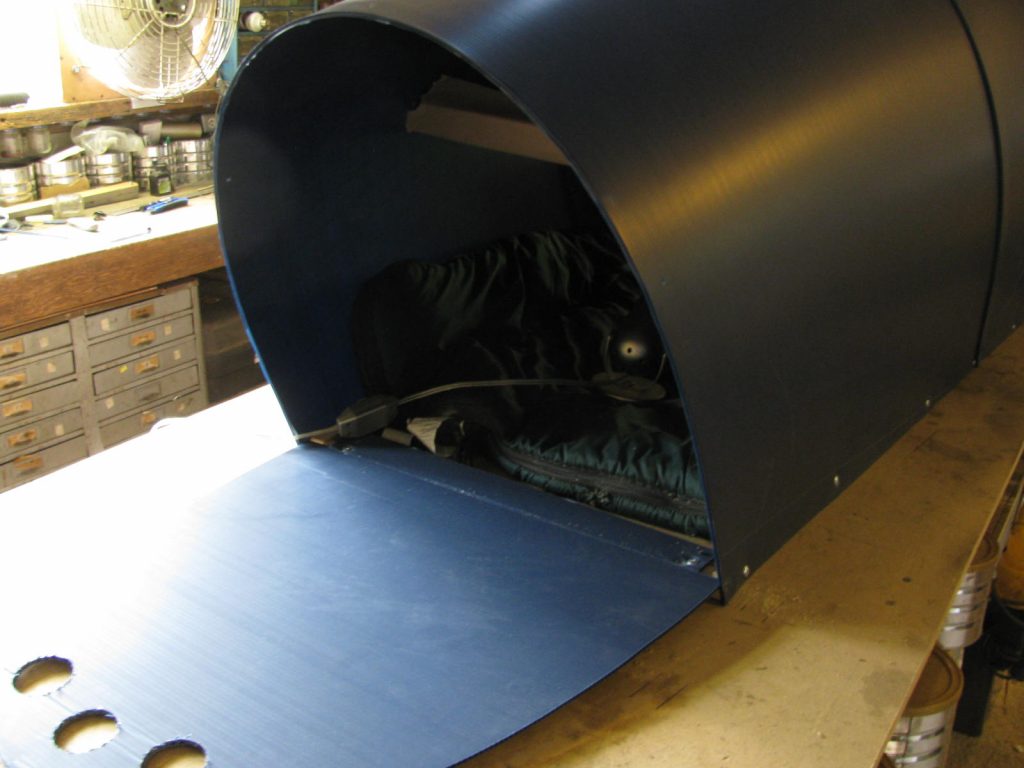 The front hatch swings out for getting after items stuffed up front and for hot day cross-ventilation.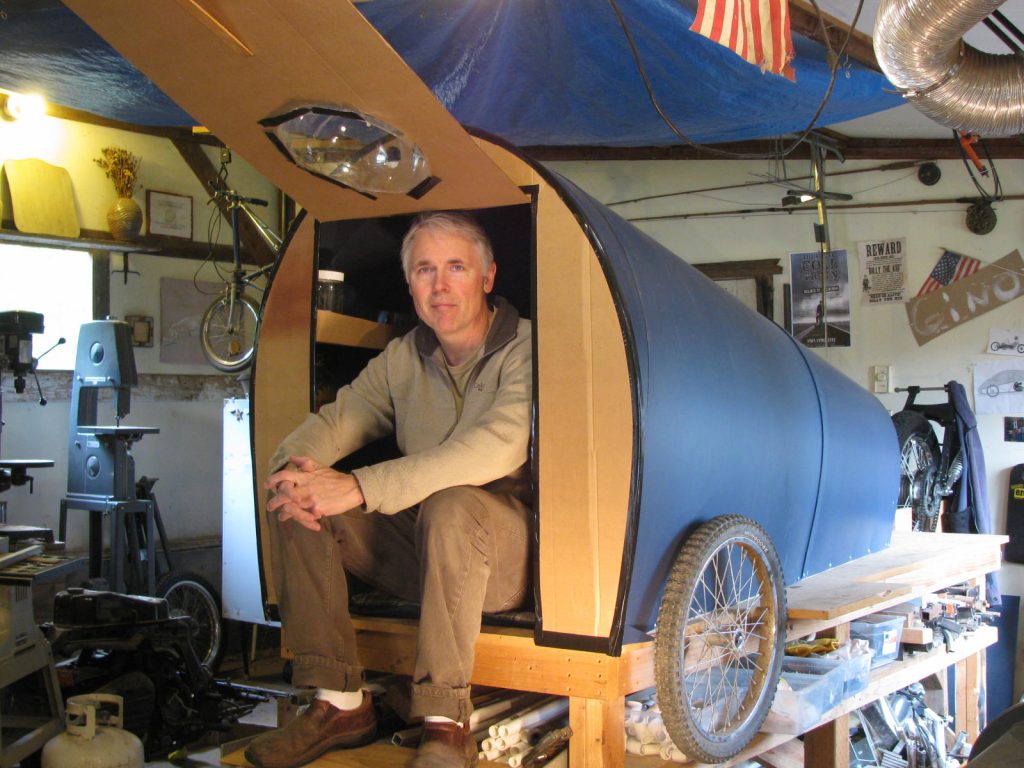 Whenever possible, I favor an entry door that swings upward like a hatch. This acts as a sun shade, rain cover and outdoor table.
Also, when positioned horizontal, wind has less effect on the door.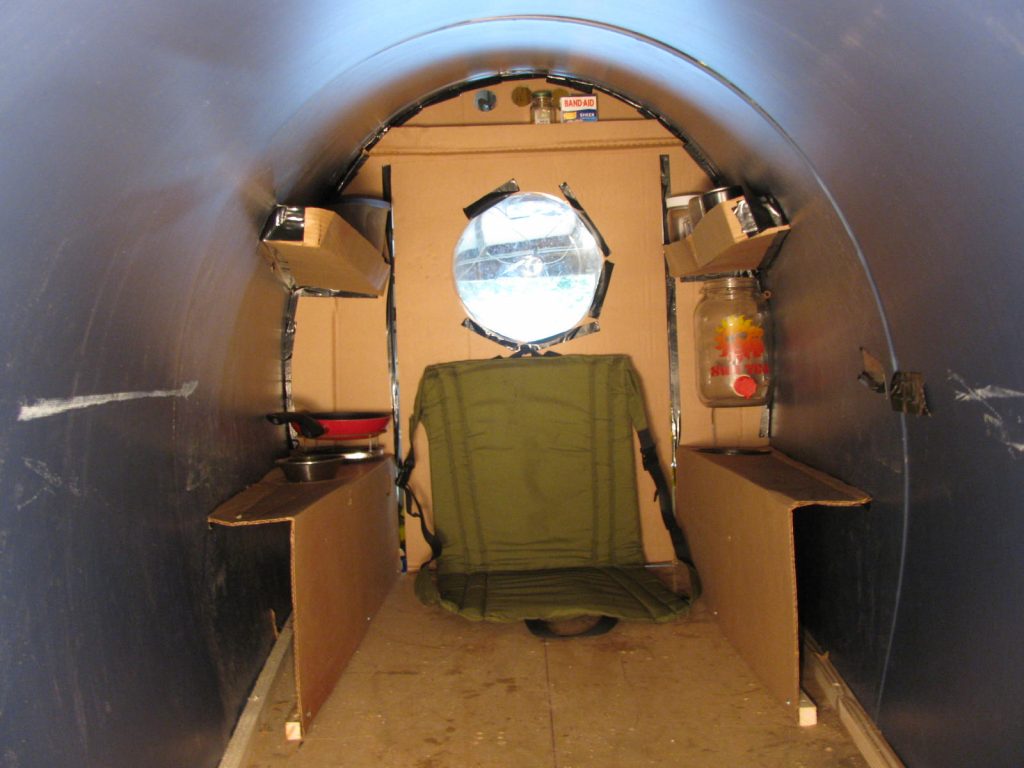 Carboard and tape are wonderful materials. In no time you can mock-up a shelf or cabinet to help with placement and size.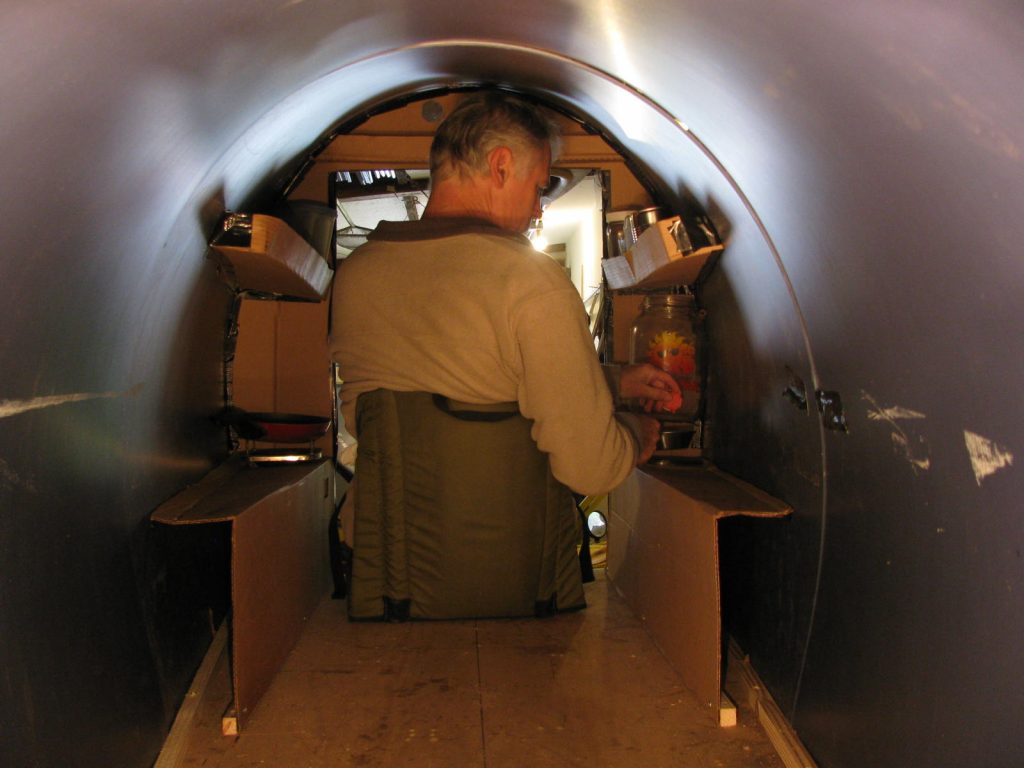 I was envisioning a bread pan sink and water jug above.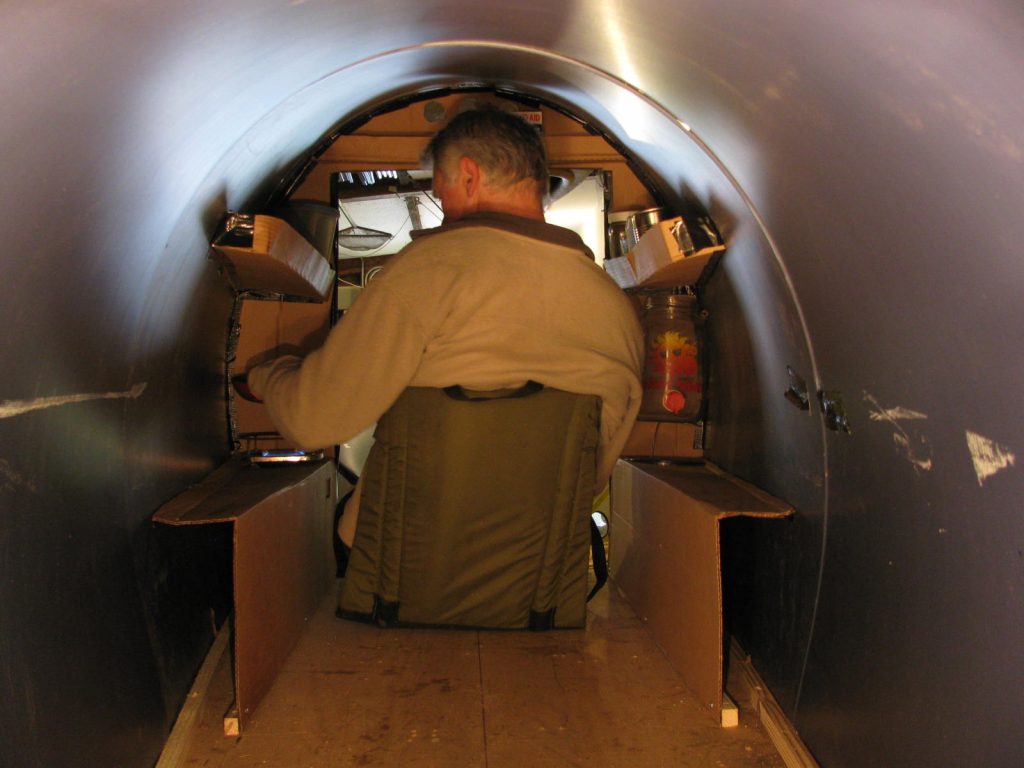 Here I'm making my traditional breakfast, something I do with every shelter prototype I make that sports a kitchen.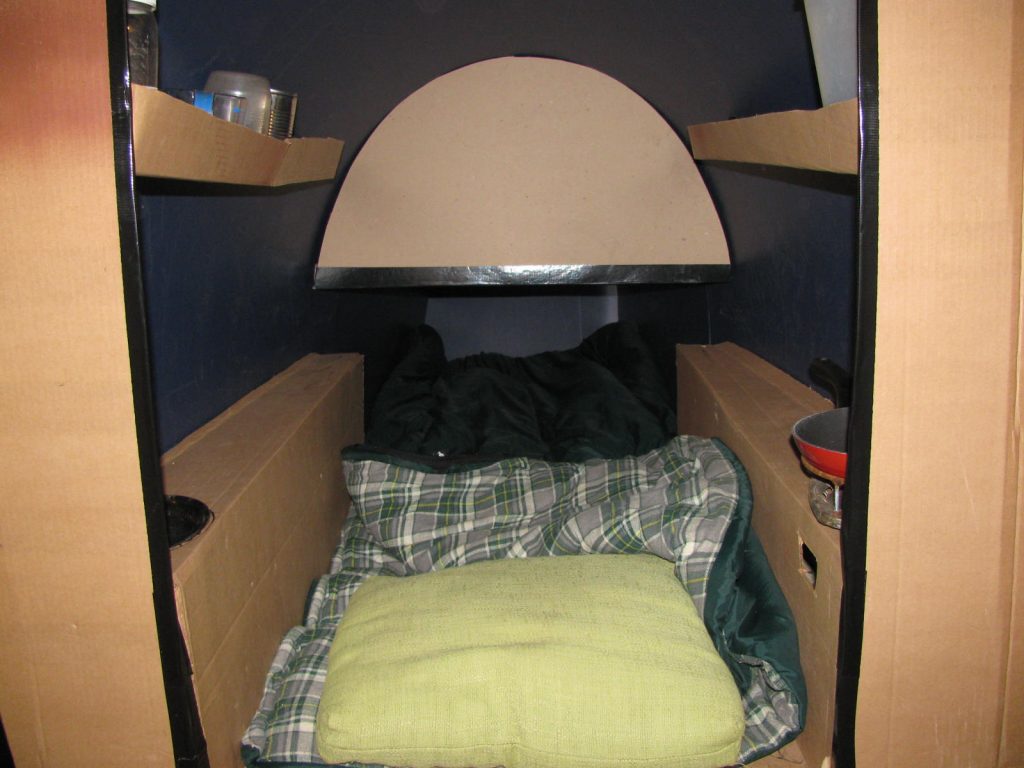 One shelf above your legs creates a nice contained storage area.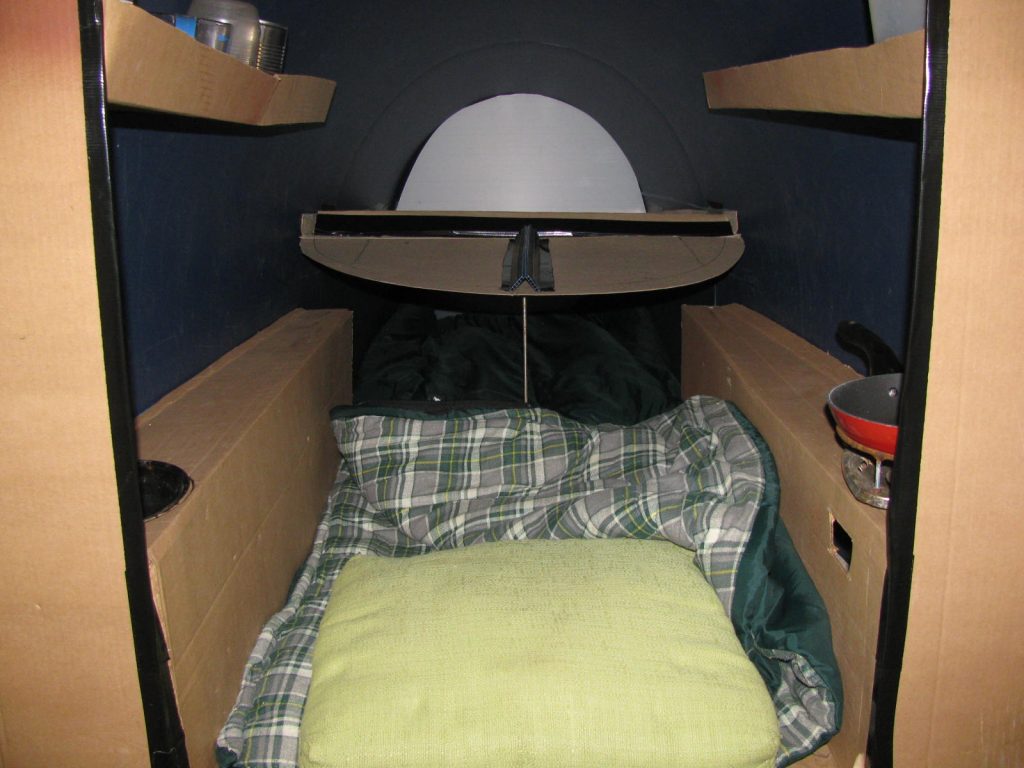 Here's a possible small work table with the storage door lowered.
In all, I was on the fence with this idea. The body was very simple to create, and it probably would've slipped through the air better than most campers.
The large rear end would probably help push the rig in tail winds too. But the taper did limit how far you could sit back in the entryway.
And, when inside with the hatch shut or in sleep mode, you had to climb in facing forward, which was kind of difficult. The narrowness of the sleep area (22″) made it difficult to spin around too, so I chose the Nomad Camper where you could sit in the entry way and simply slide back to sleep or prop yourself up agains the dome wall to read or relax.