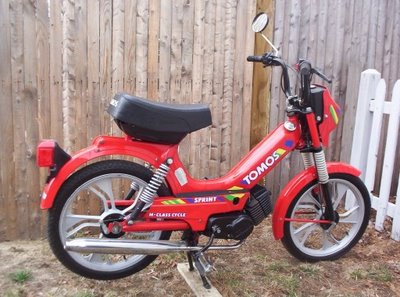 I've always thought the Honda 90 Cub, with it's low mid frame, would make a great recumbent conversion.
I couldn't find a Cub for sale, but did find this TOMOS moped which had a similar frame design.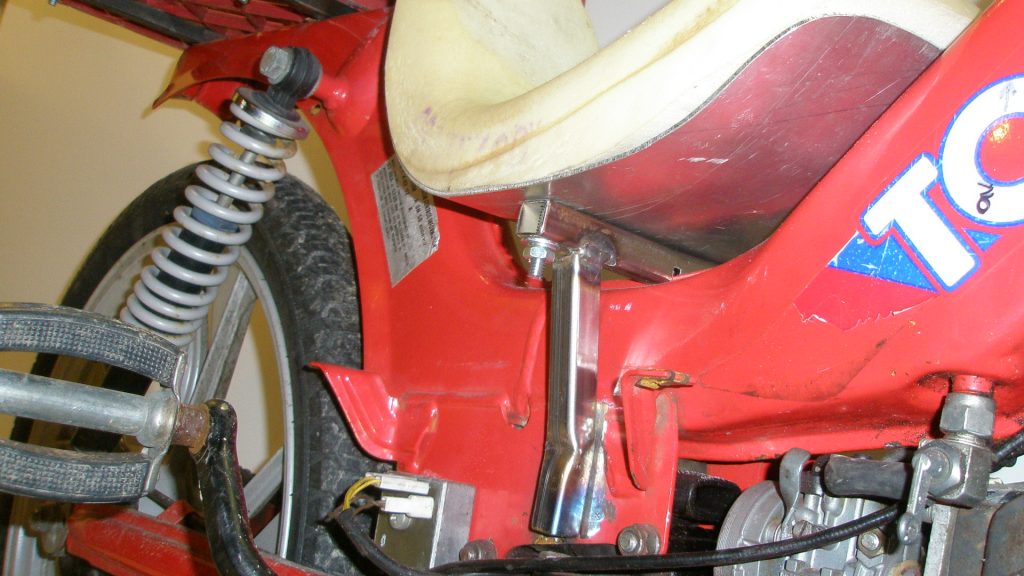 1/2″ square tubing was used to make an attachment point for the aluminum seat pan. Foam was double back taped to the pan.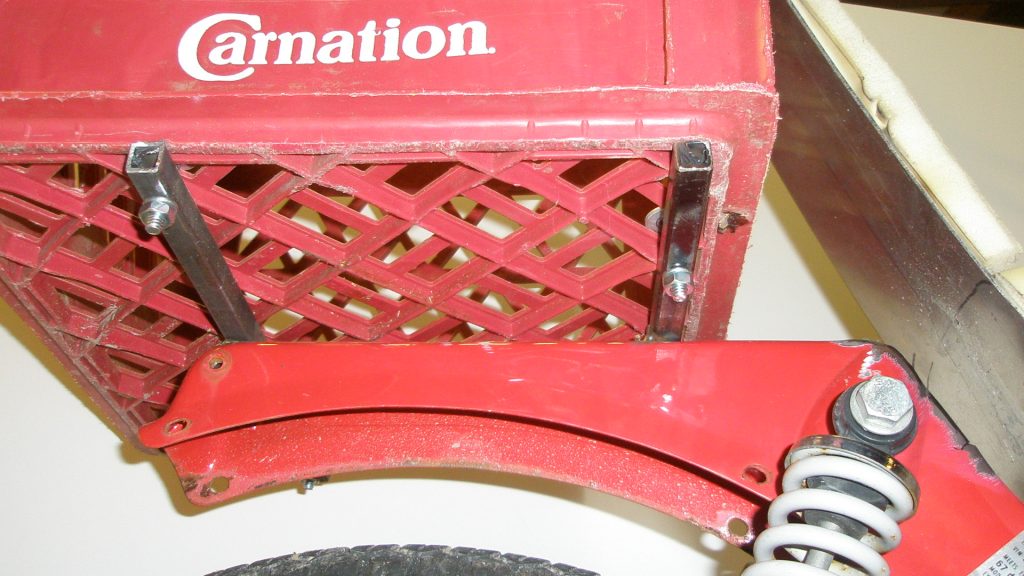 To support the milk carton I simply welded these 1/2″ tubes to the fender. I wished I hadn't removed the rear fender and tail light. That was dumb.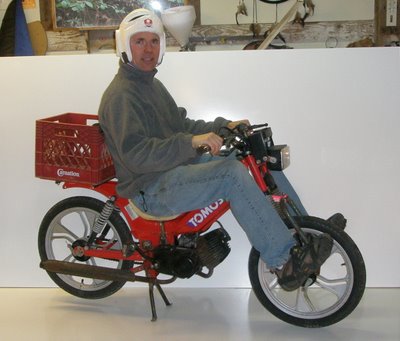 The edge of the milk carton helped support the upper seat-back.
This was my first rendition with the foot pegs. The long bars were mounted to the front forks, which proved spooky when turning.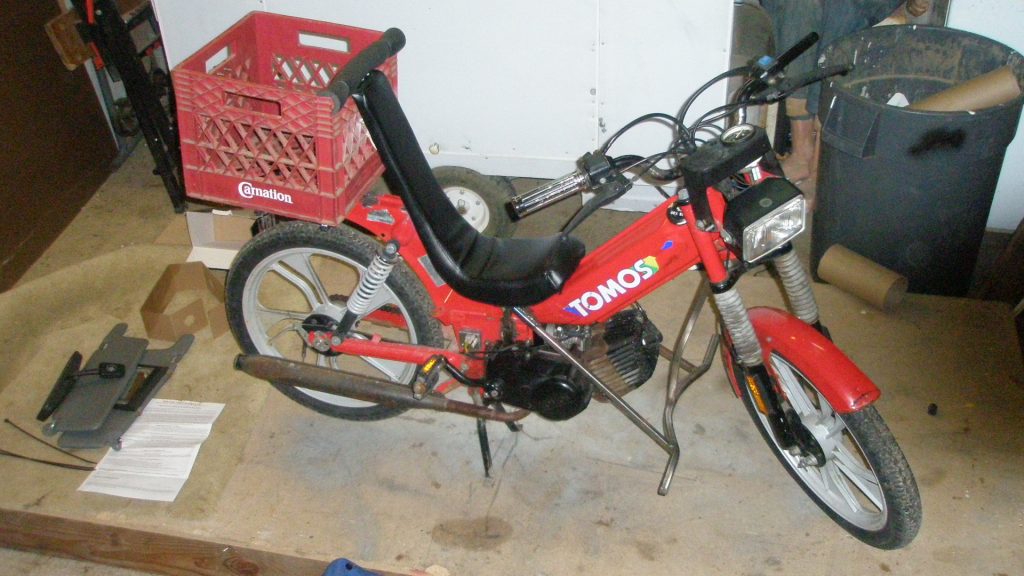 This next foot peg arrangement was made with 1/2″ square steel tubing. I should have added retractable boot pegs but hey, this was a proof of concept.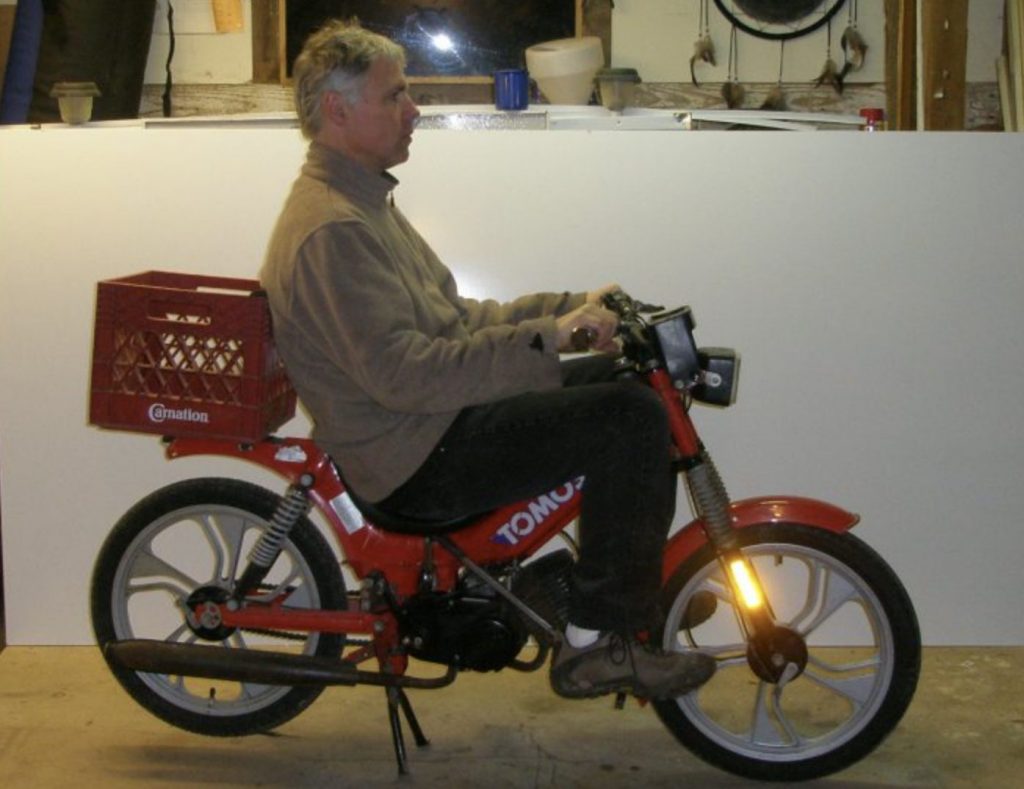 Even with my legs all crunched up, I was no different than a crotch rocket rider, except kicked back and more comfortable.