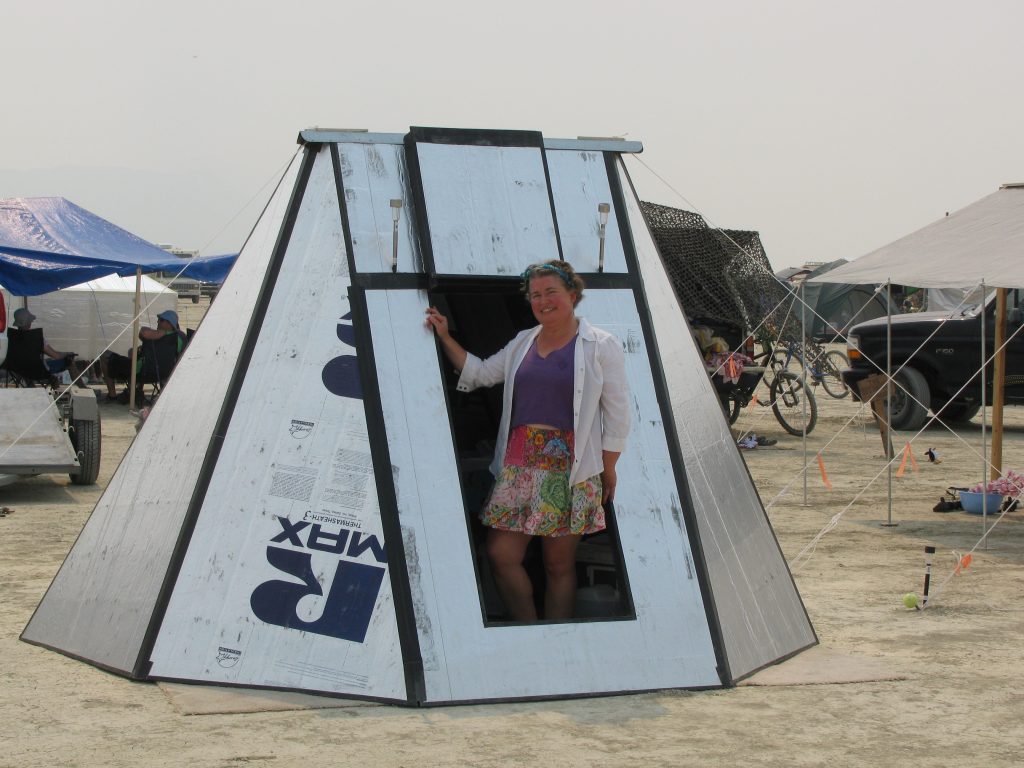 The 1″ thick Pyramid from the year before proved a little time consuming to erect, so I came up with this quick deployment 9 sided shelter using 1-1/2″ thick foam board.
It's a bit smaller than the pyramid but we were still able to have a table for cooking and cozy seating for five people.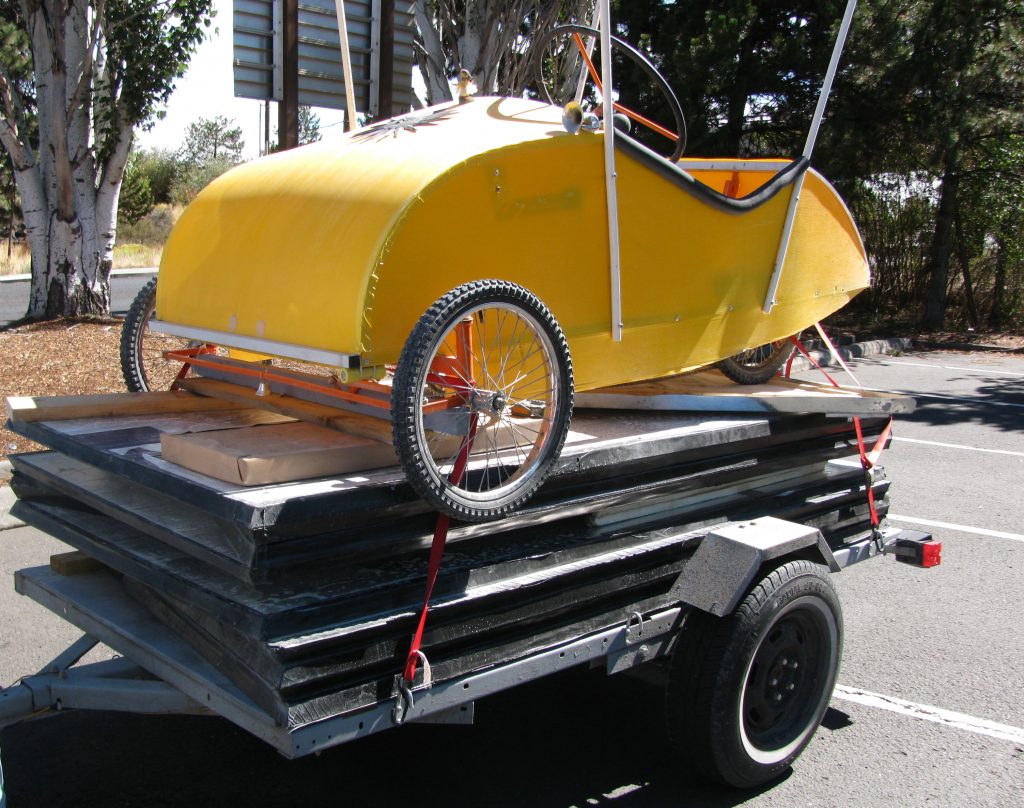 Here we are packed and ready to go. Both foam shelters AND the pedal car traveled on the little Harbor Freight trailer.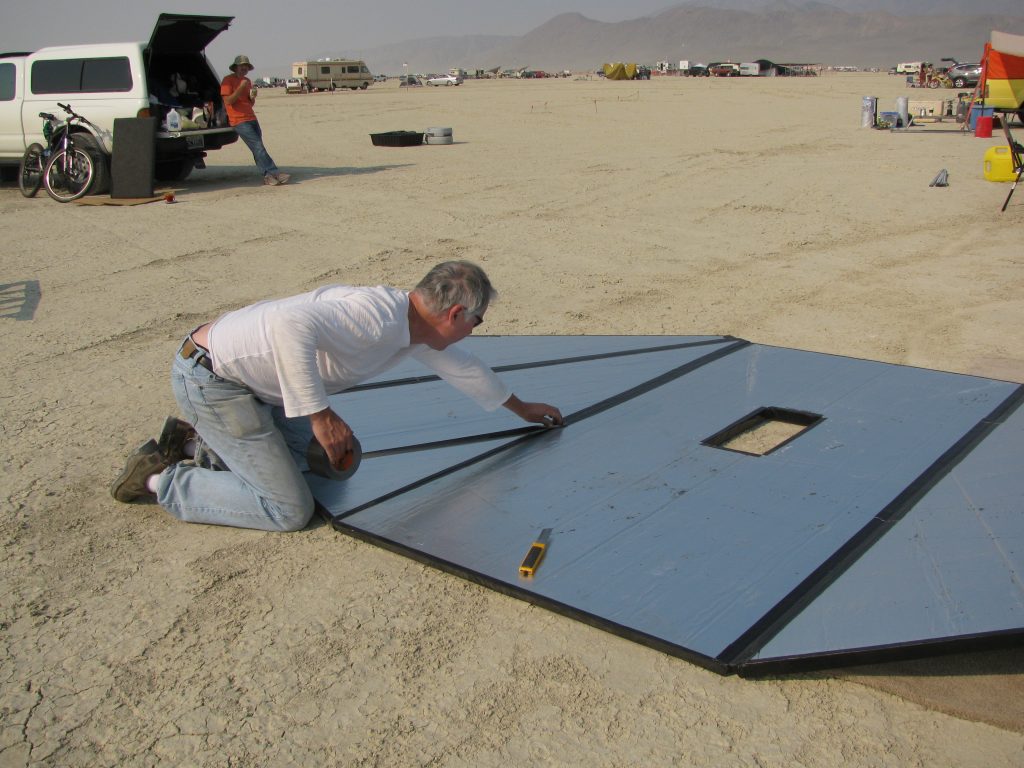 Here I am taping the two sections together with 3″ Gorilla tape. The black tape worked pretty good, although it did peel some on the Southern exposed edges .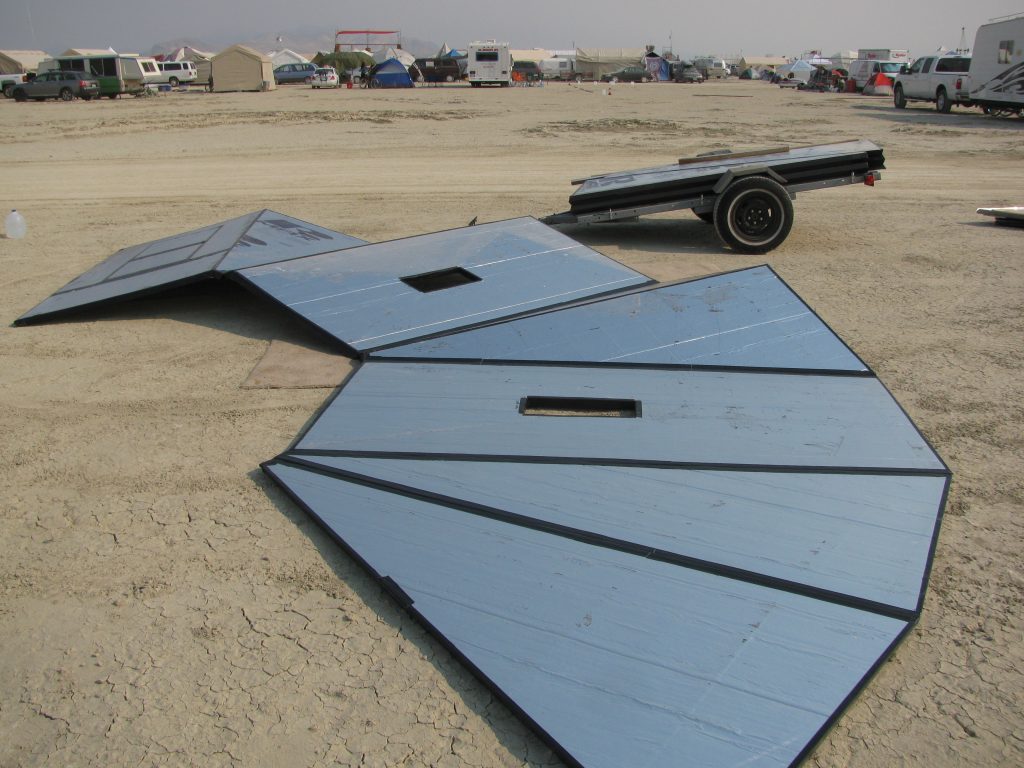 I put a bevel on matching edges so they would rest flush with one another.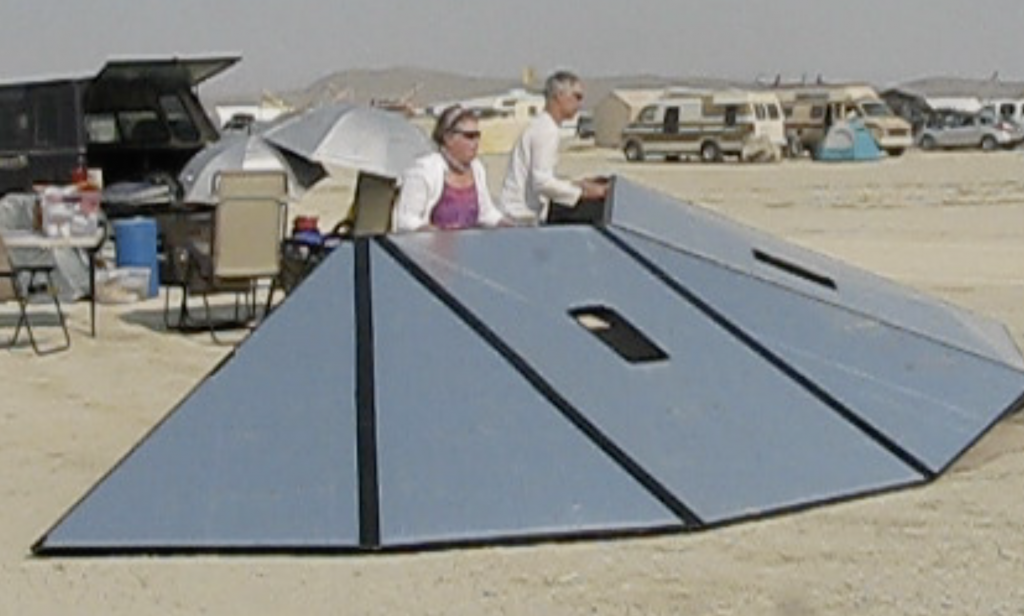 Here's my wife and I erecting the structure. It took about a minute to align, then I taped the sides together.
This is the roof. It's made with 1/2″ plywood, 2×2's and flashing. the six solar lights are installed after unpacking. In case it rains I quickly squirt some caulking around the lights.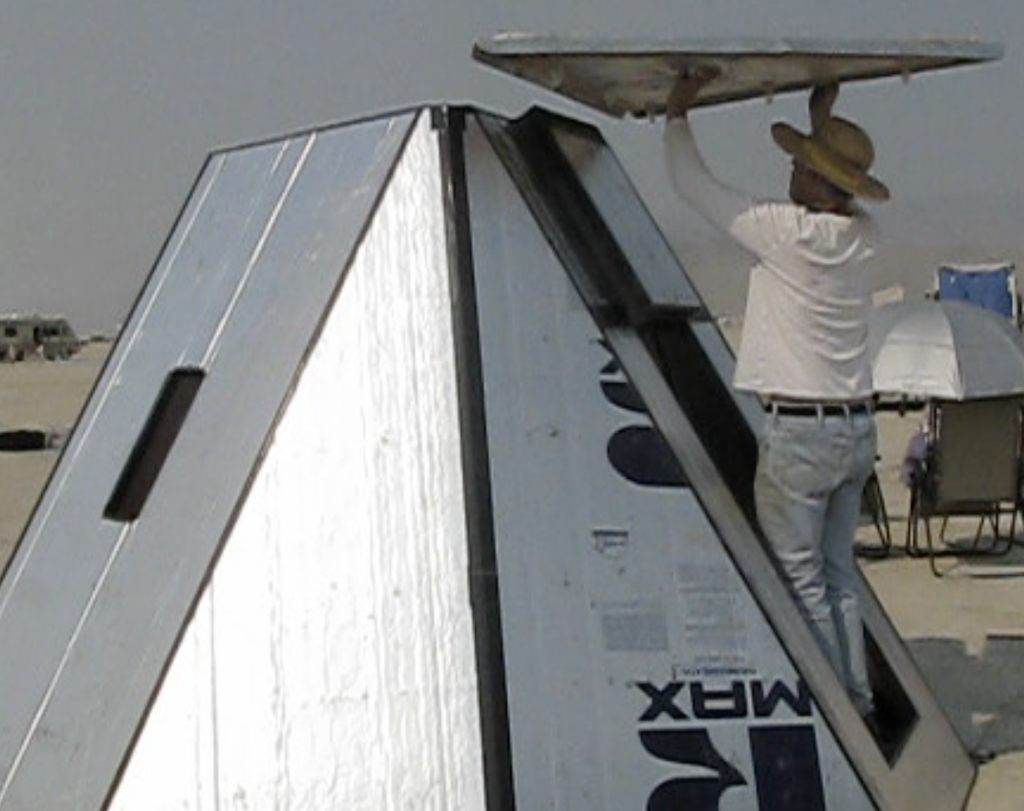 Here I'm installing the roof. Notice the solar lights. Also notice the bi-fold entry door. This worked quite well, even in high winds.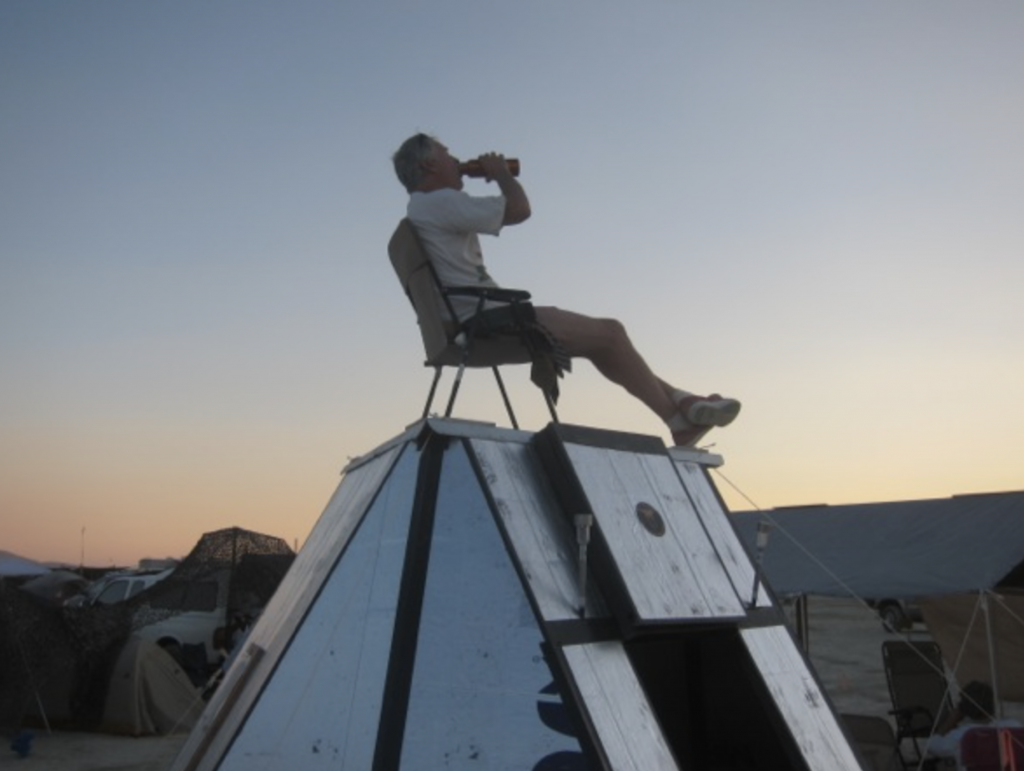 Tie down ropes were added on each roof corner. The structure was strong enough to actually sit on, including another light weight individual. What a view!