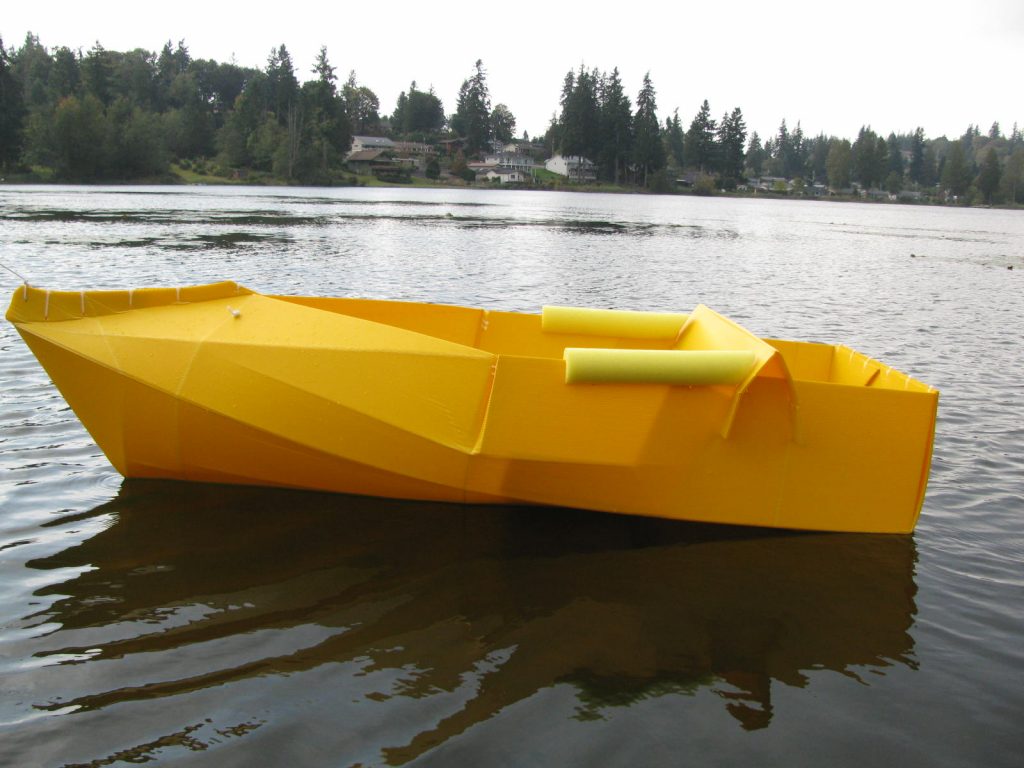 The Coro Kayak is made with one sheet of 4mm thick fluted plastic.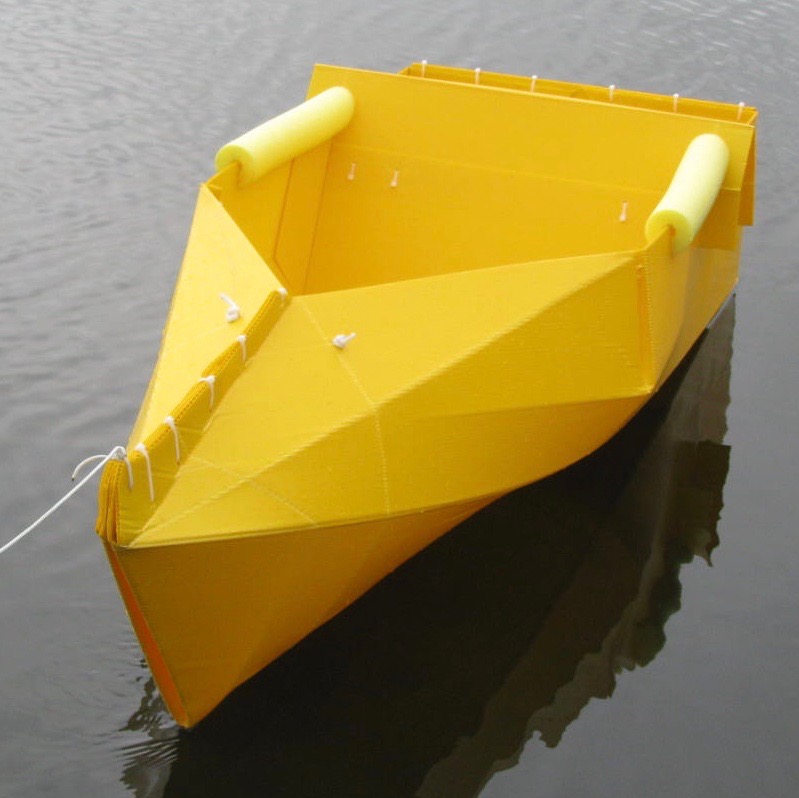 Releasable zip ties are used to make this a foldable boat.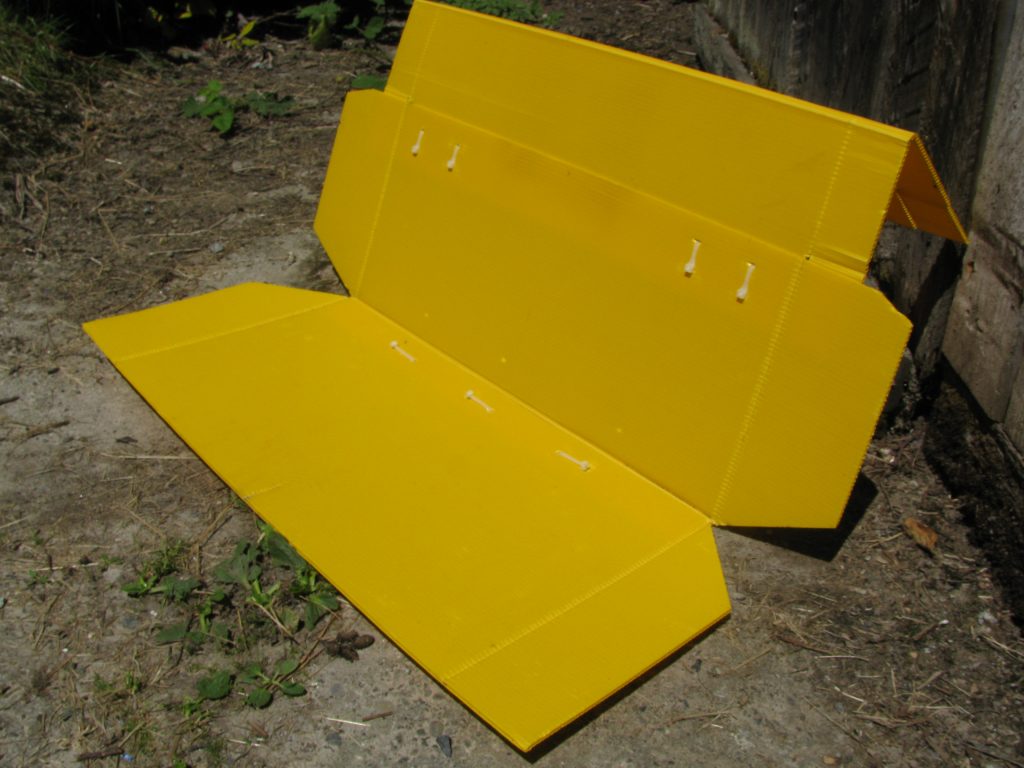 The seat is Made with extra material.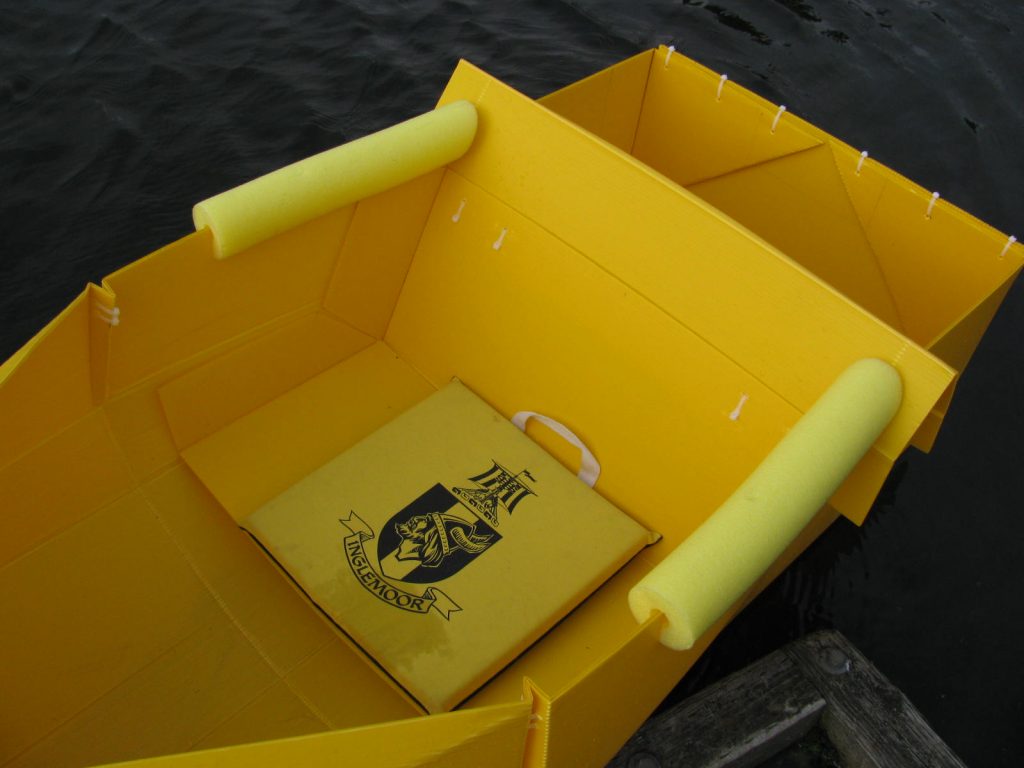 Once the seat is attached to the hull it acts like a bulkhead keeping the sides from coming inward.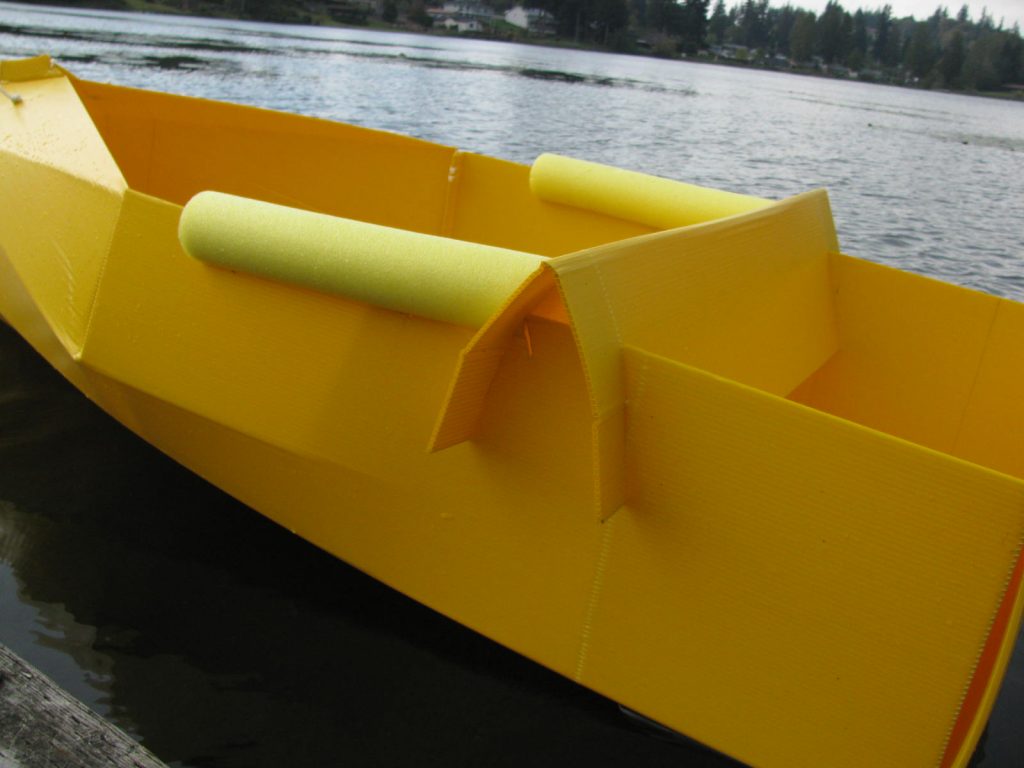 Foam noodles are used for arm rests.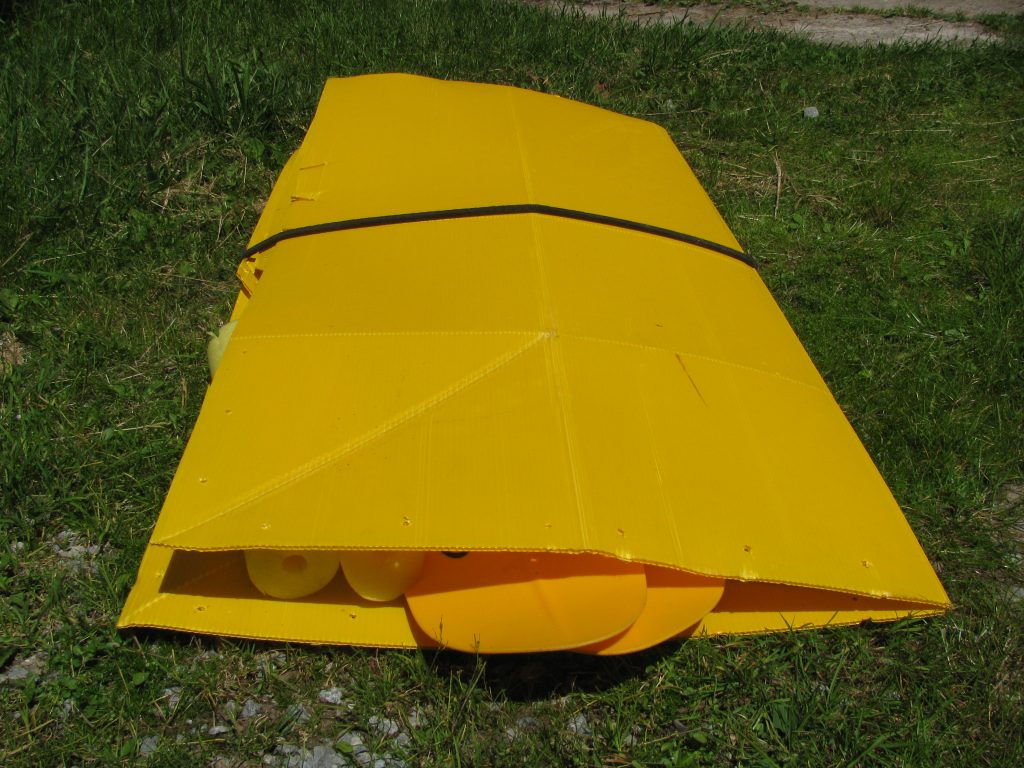 Once the releasable zip ties are removed the boat folds up into a small 2×4 foot package. Including ores, seat and foam armrests the weight comes to 10 pounds.