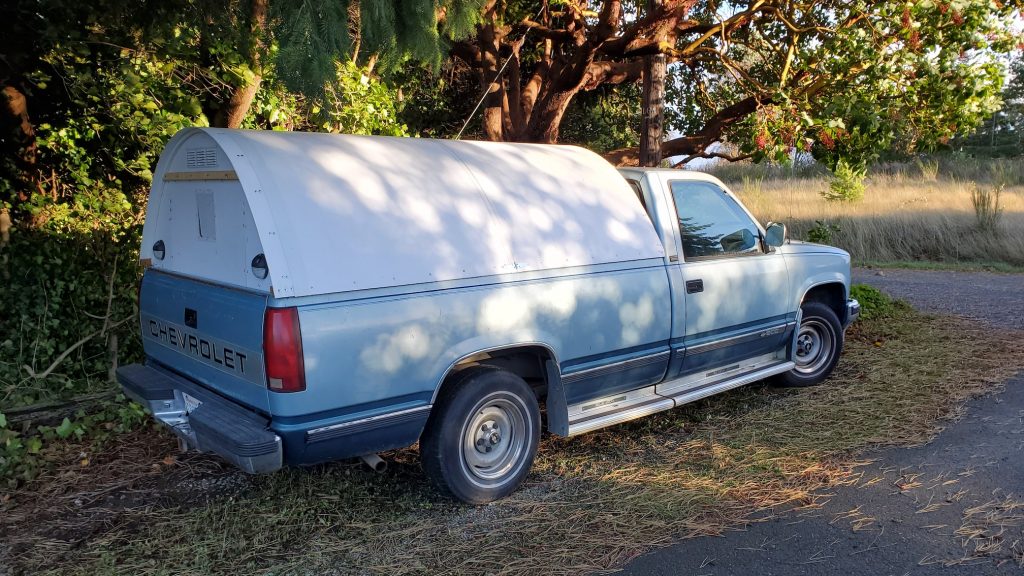 The Coro canopy is a rapid deployment truck bed cover that can be used for keeping hauled items dry or, as seen here, made into a summer camper.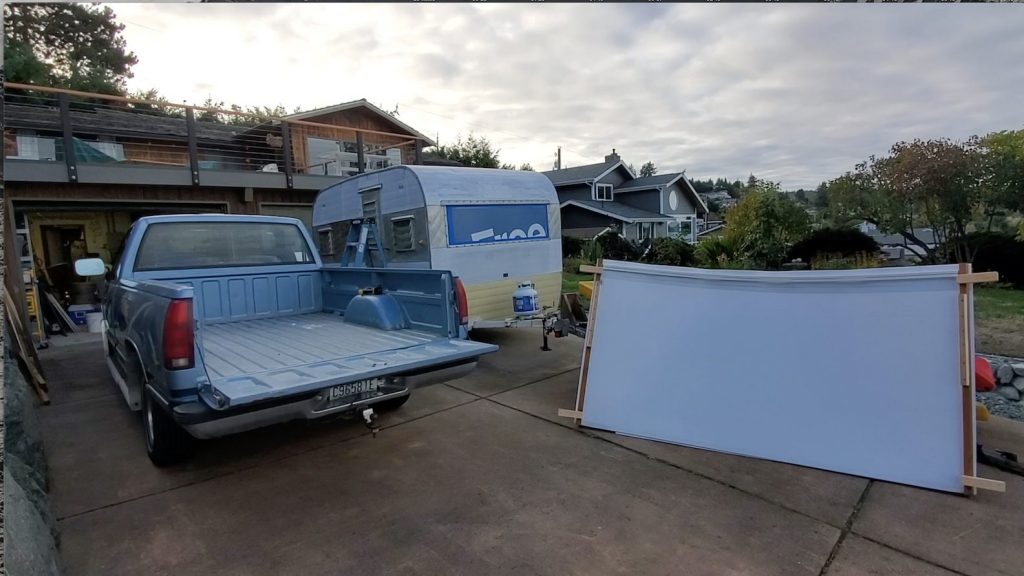 When stored the canopy roof folds with the ends stored in between. The four 4×8 foot sheets of 4mm thick fluted plastic, lumber and hardware were purchased at my local Home Depot store.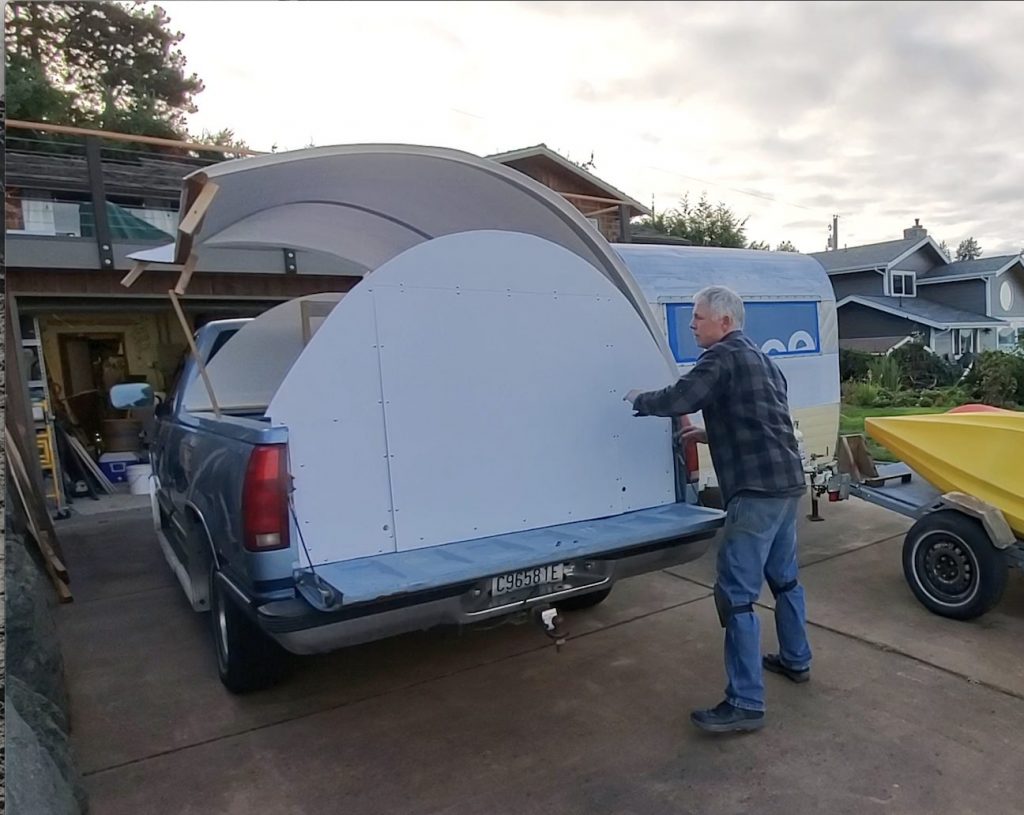 Only one person is needed to erect the structure which takes about 15 minutes.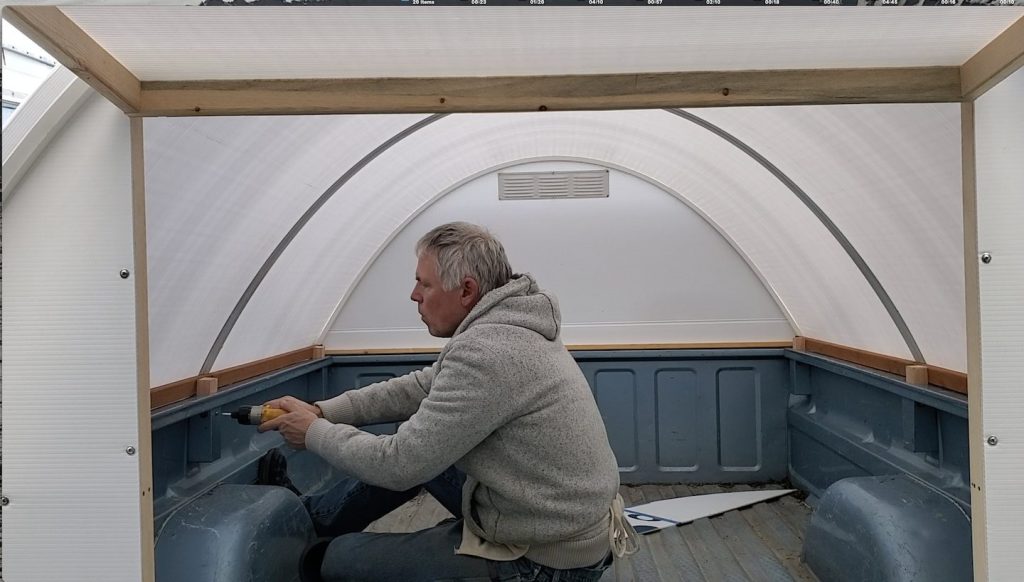 Here I'm securing the structure to the bed of the truck.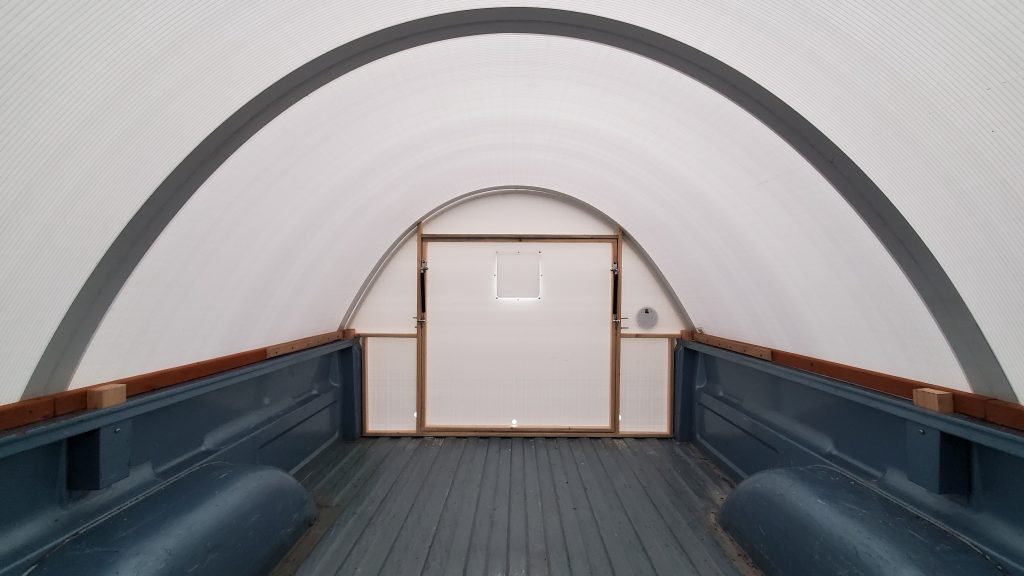 I've found that arcing a fluted sheet yields a pretty solid structure and is able to hold its own without added ribs. In a heavy snow area supporting ribs can be easily installed.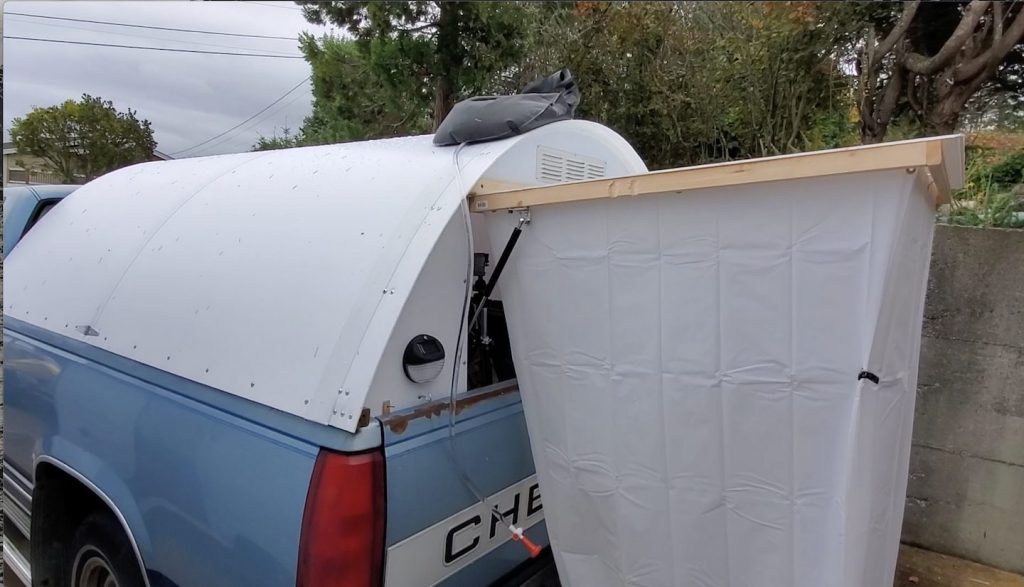 For a shower I've added two shower curtains to hooks attached to the door frame. The curtain ends rest inside a fluted plastic catchment tray.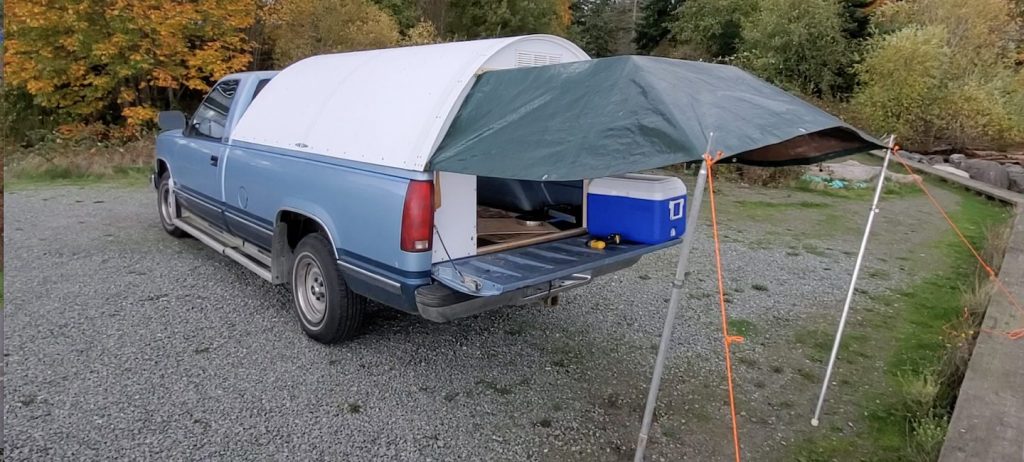 I live in a rainy climate. A 5×7 tarp, two adjustable poles and rope helps keep the rain out.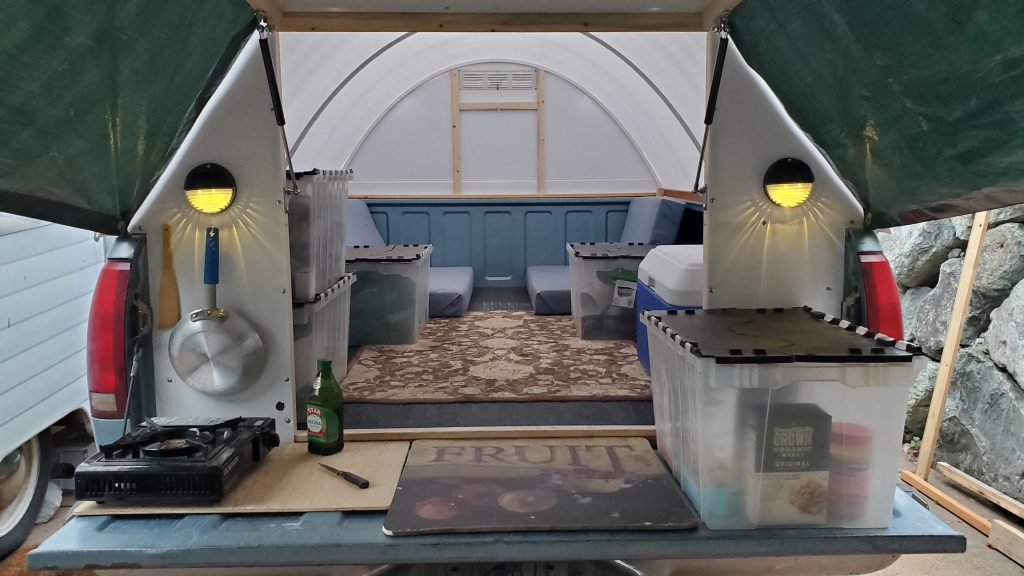 Cooking is done on the tailgate. Two solar outdoor lights help to see when the sun goes down.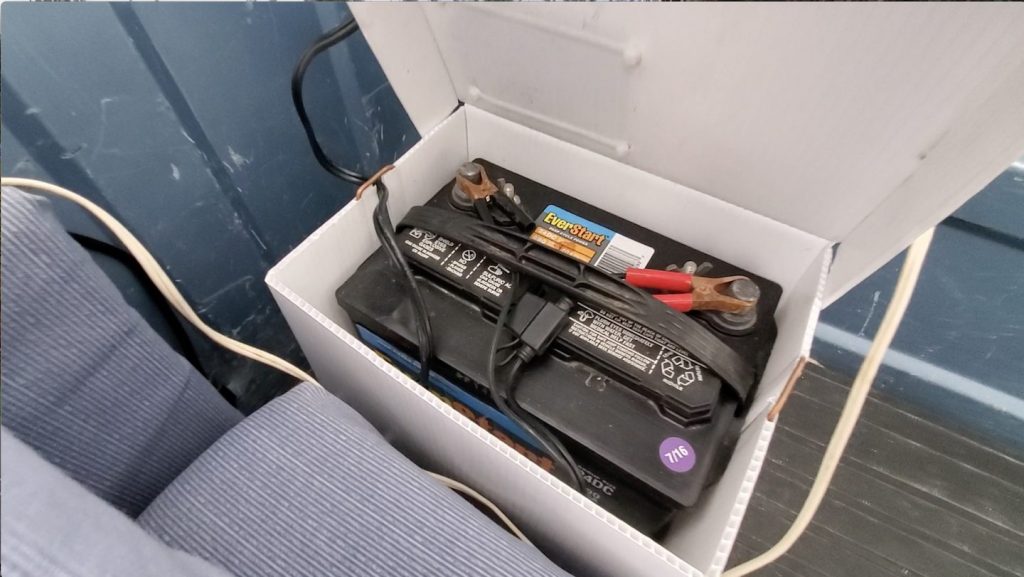 My deep cycle battery resides in a fluted plastic box I made from the left over scraps. The box breaks down and folds flat, then stores between the roof sheets.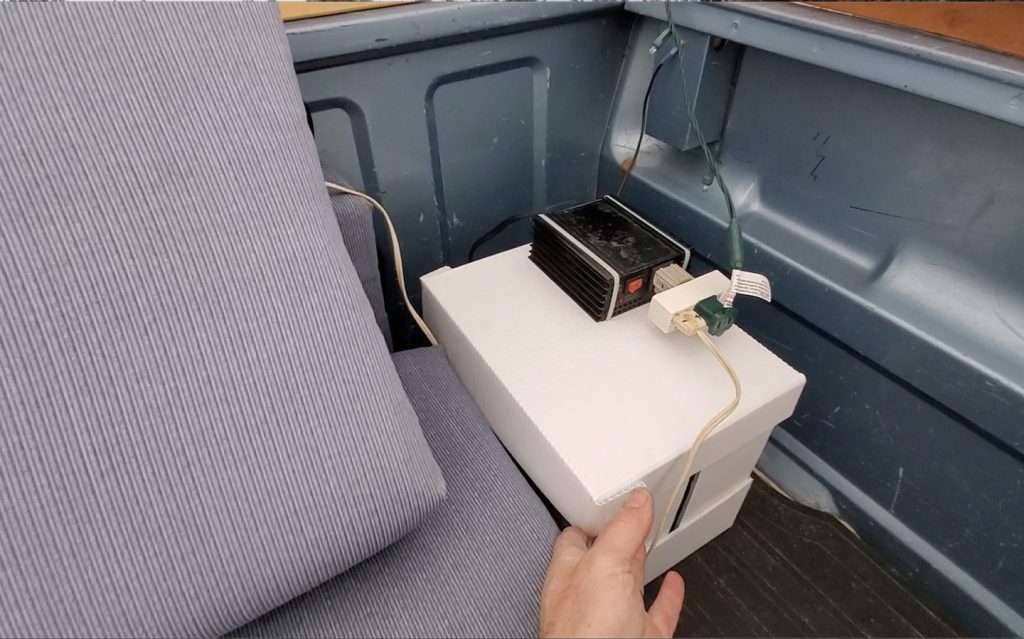 I use a small inverter for powering my reading lamp, two strings of LED lights, my cell phone and lap top computer.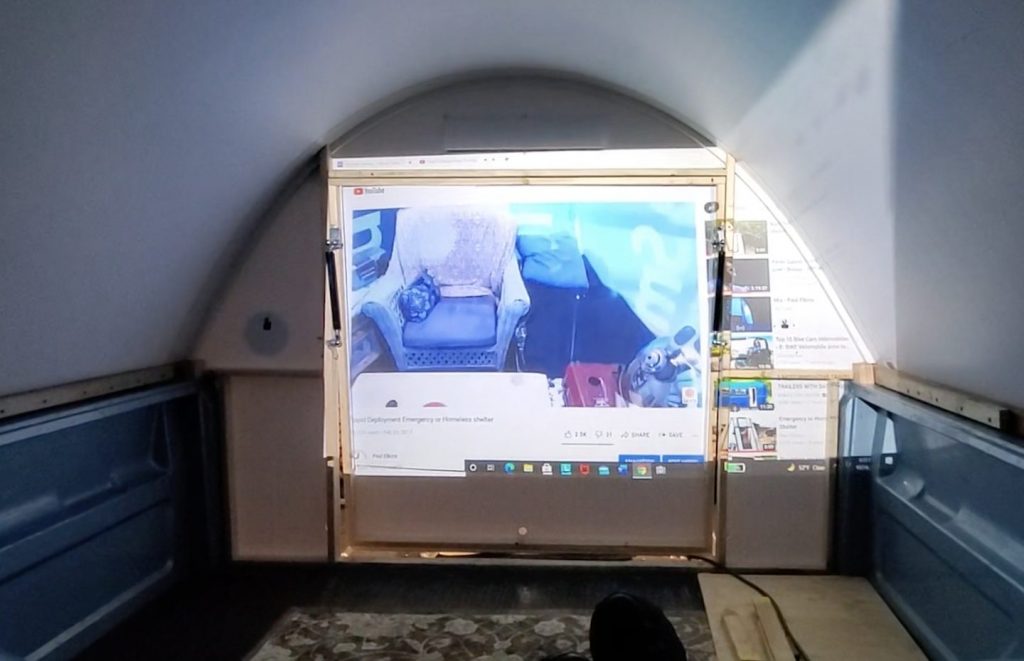 With a small projector you can transfer your cell phone or laptop downloaded movies on the door. Here I'm watching a Youtube video.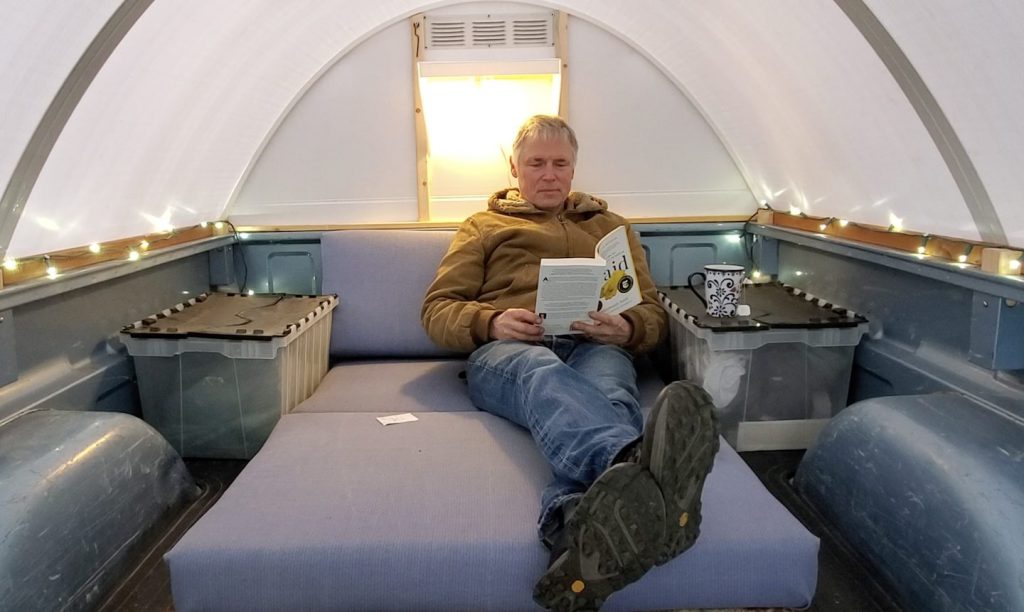 These cushions are borrowed from my old camper, although narrow you can sleep two with cloths bins stored on the sides.