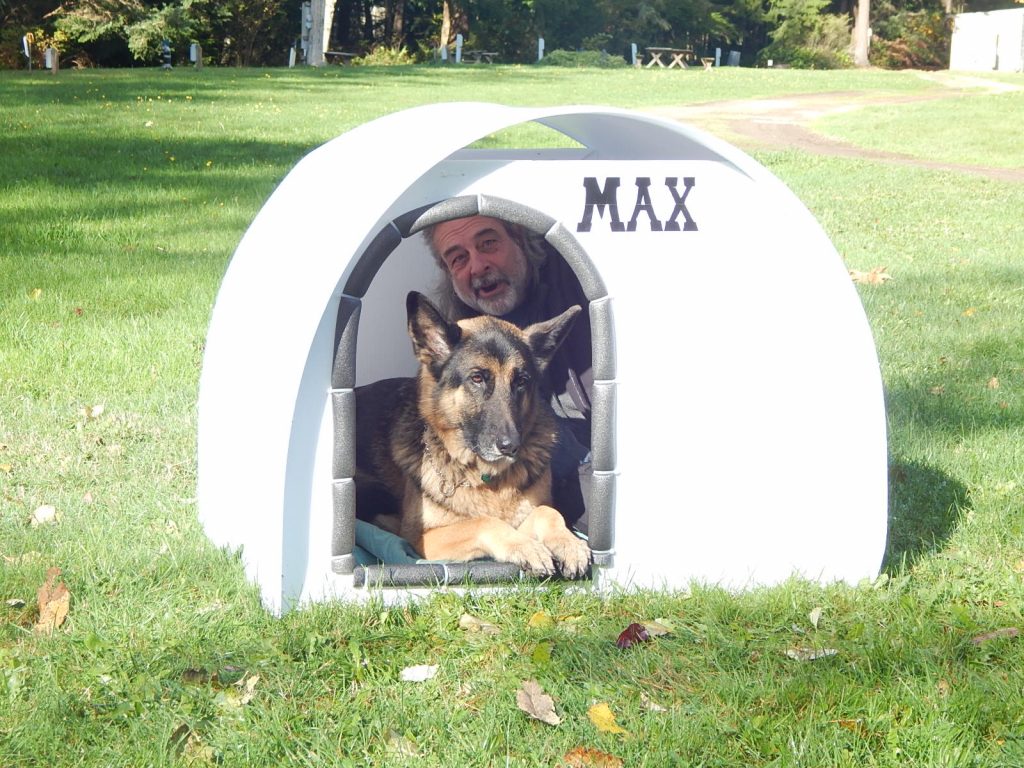 This two sheet fluted plastic shelter is held together with zip ties and is great for non-chewing large dogs, or as a play house for the youngsters!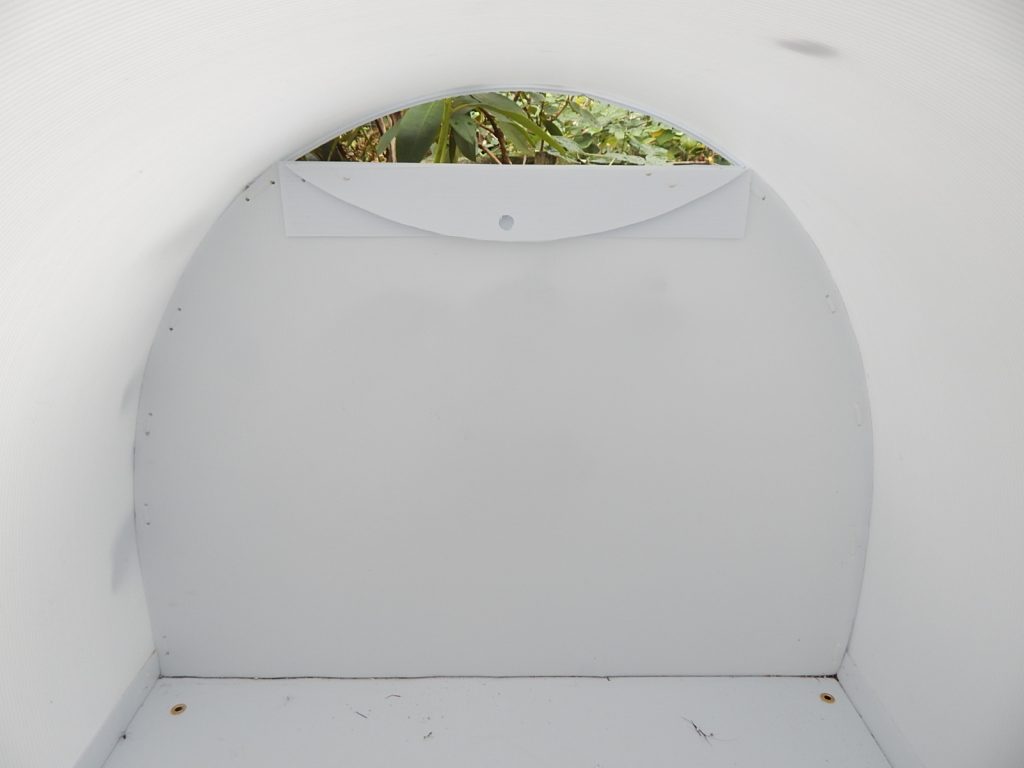 For hot summer days ventilation flaps were added to the rear,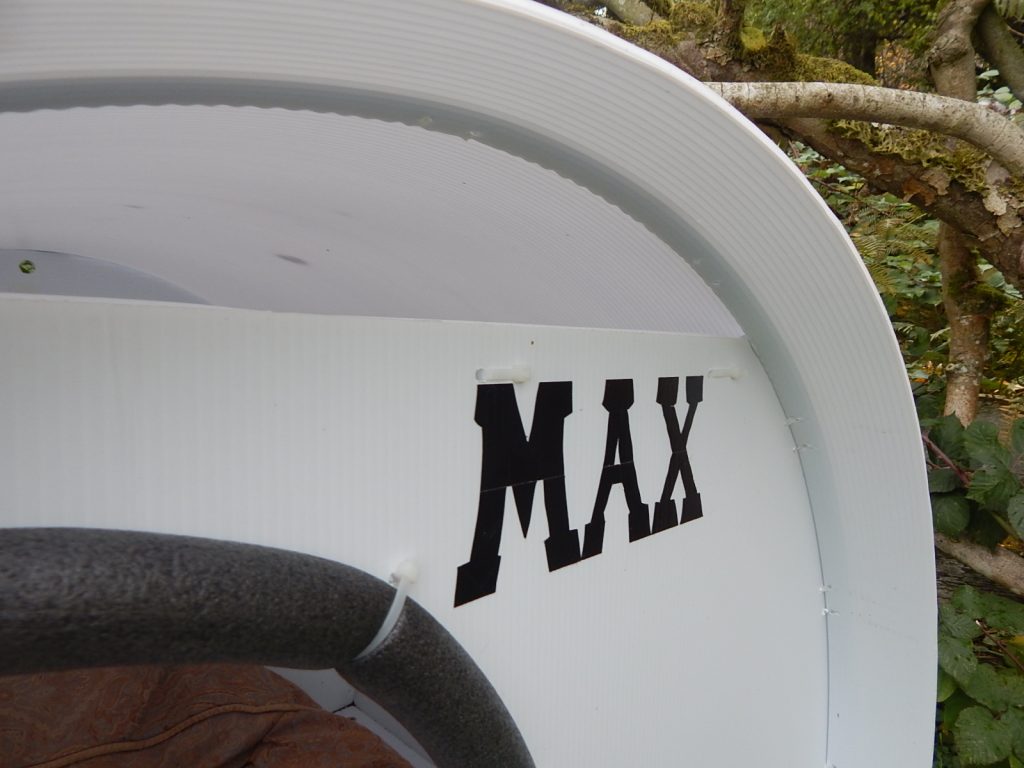 and the front wall.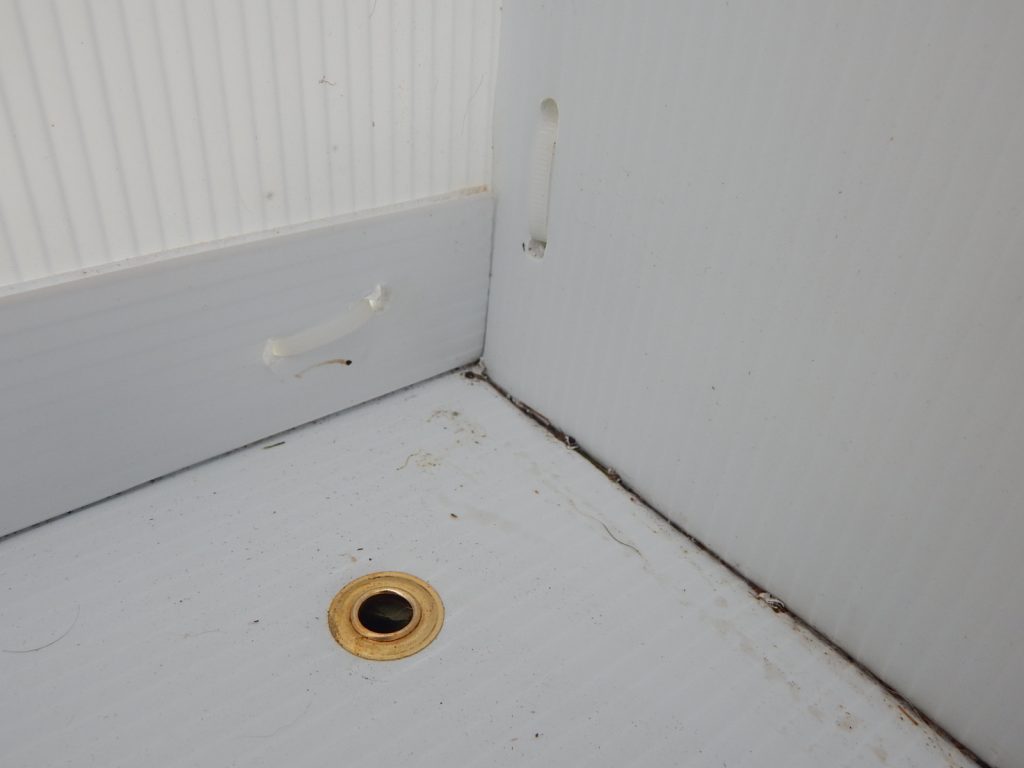 To secure this light weight structure to the ground, grommets were placed at each corner for spike style tent stakes.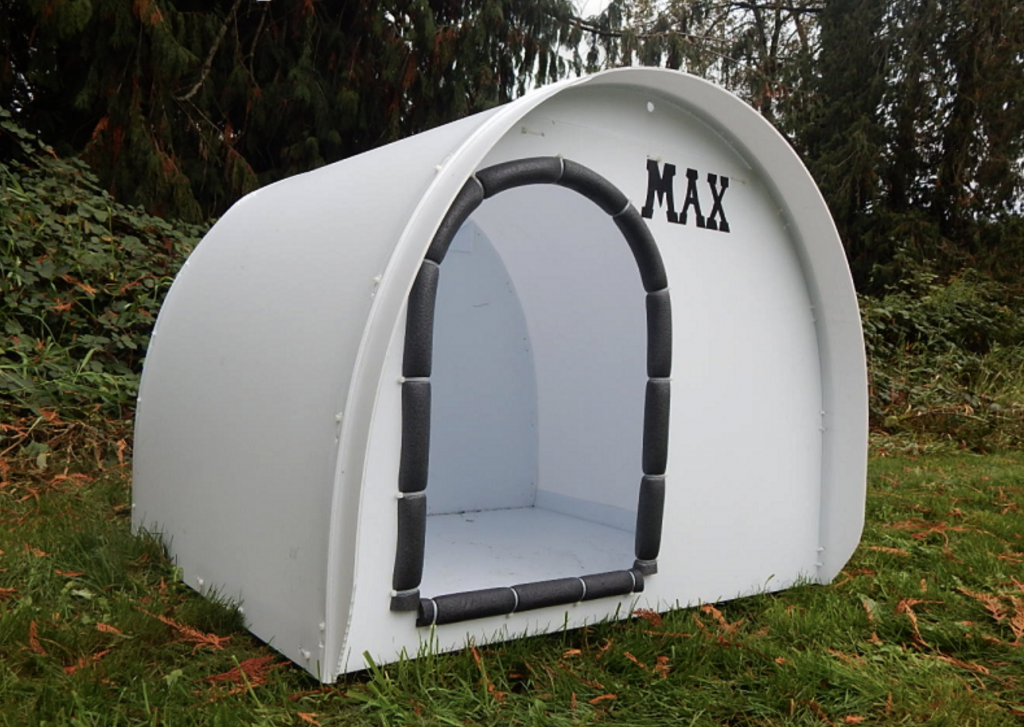 Inside cleaning is easily done by spraying it down with a garden hose.