My dream project. Over 40 years in my mind. This is my third attempt at creating this dream trike.
My goal is to achieve 120 miles per gallon.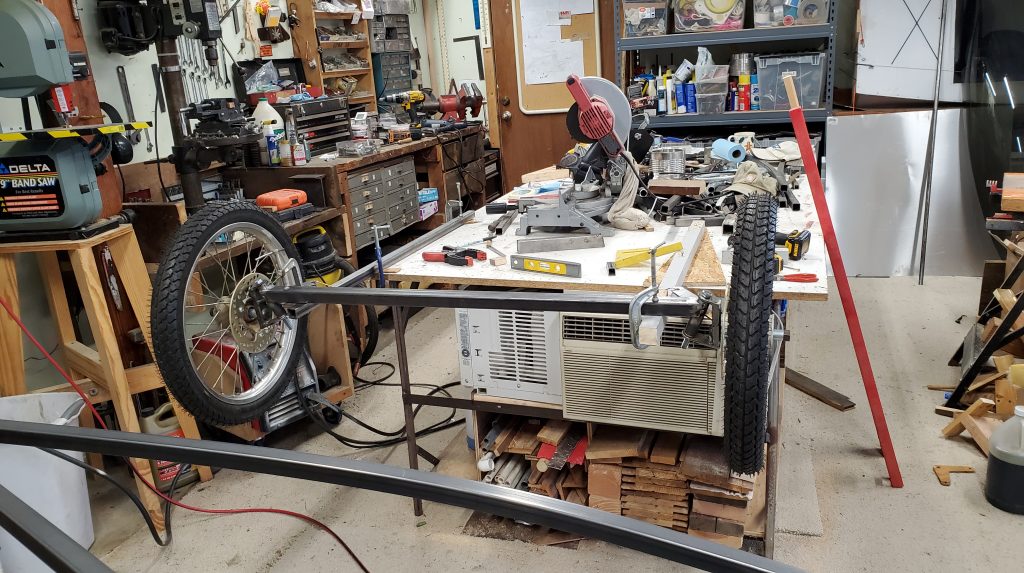 Making the front swing arm.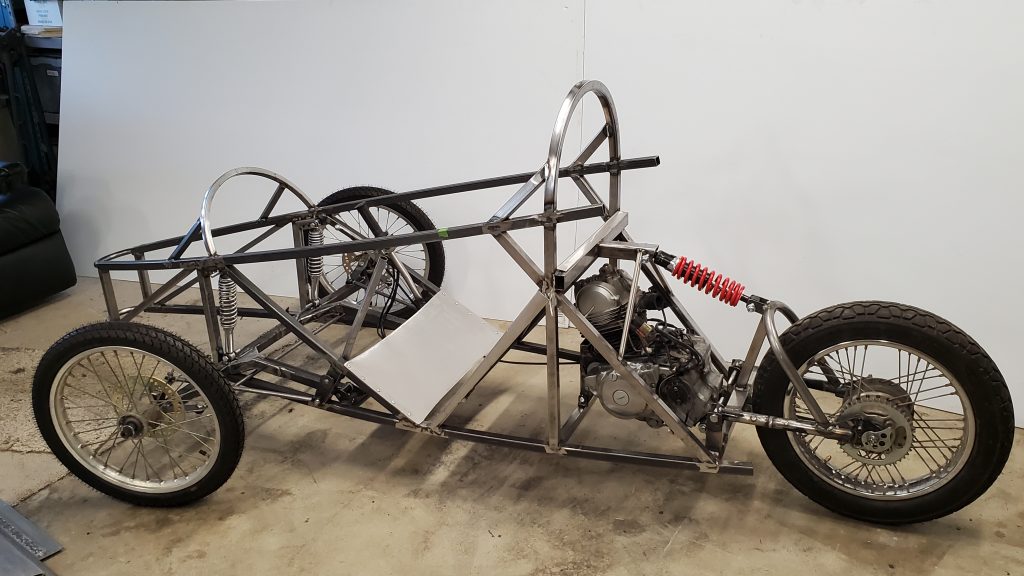 Working on the steering linkage.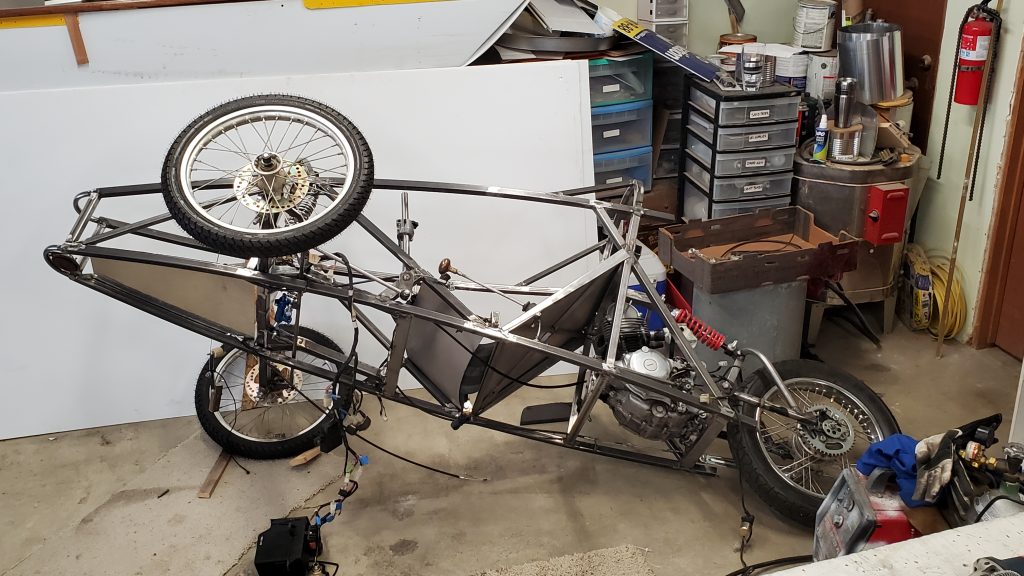 Adding the electrical wires.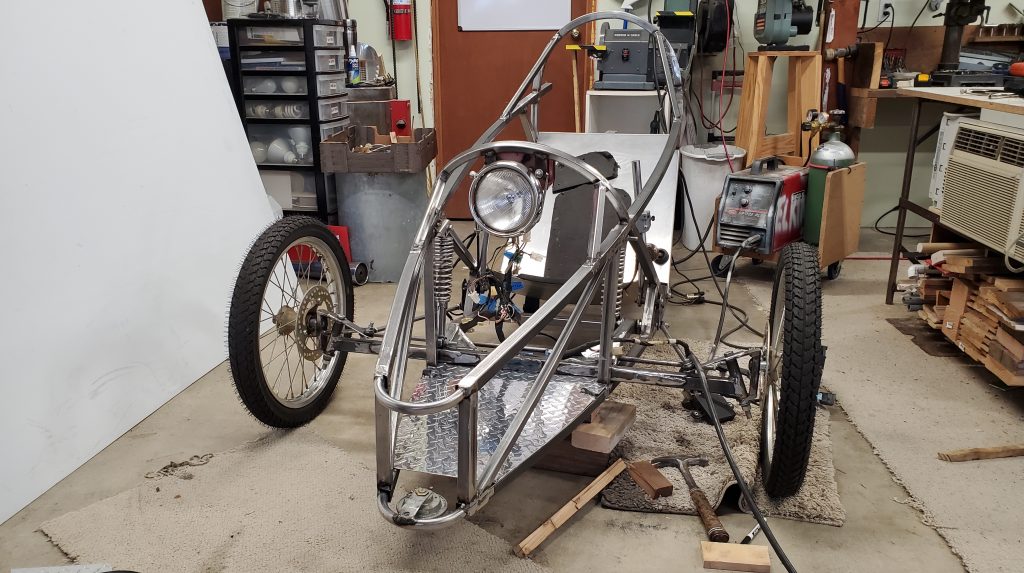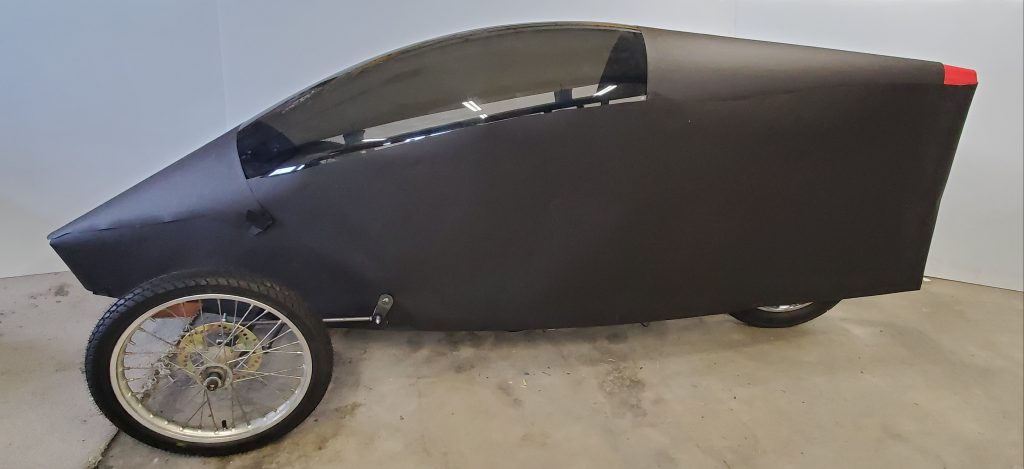 Roofing tar paper body mock-up. A good looking beast but in the end I discarded the smoked acrylic canopy.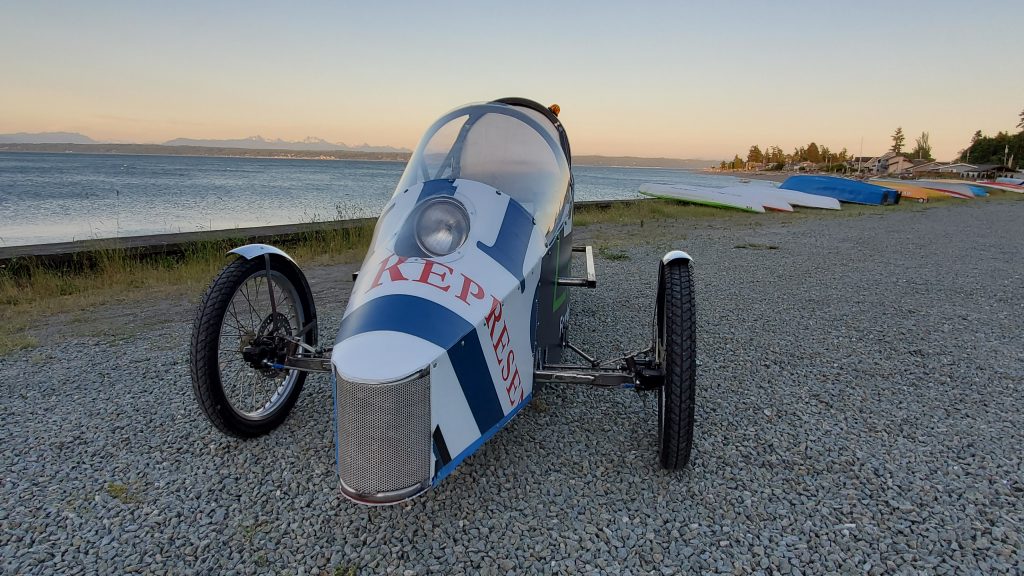 Campaign sign Mock-up and test runs.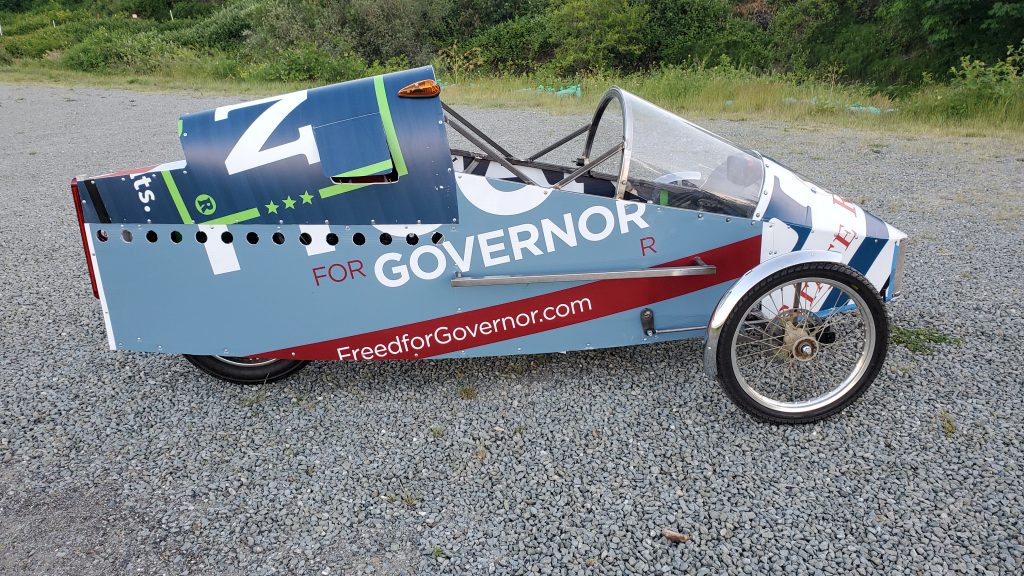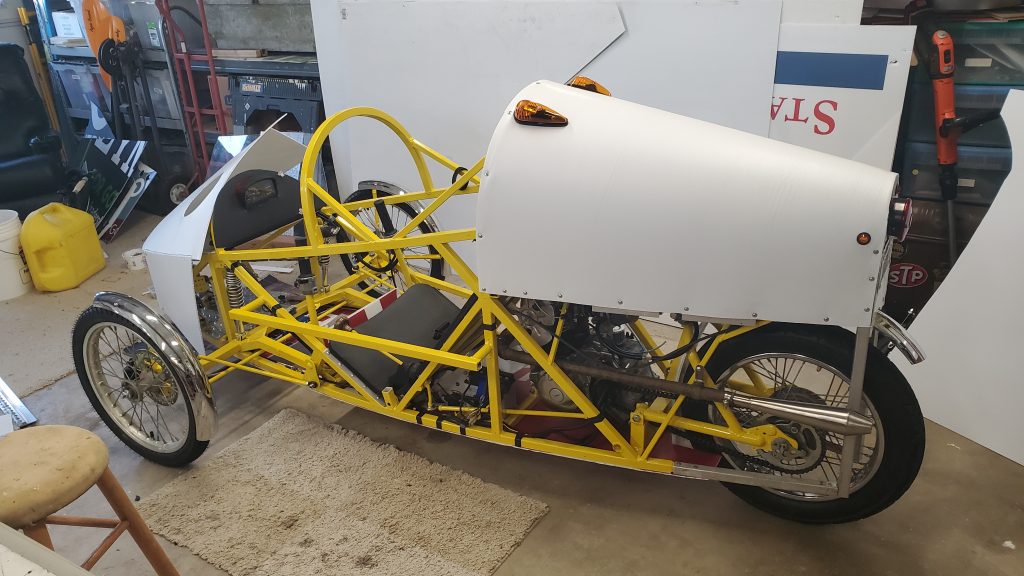 Painted frame and new paneling. Also shortened the tail due to fishtailing during severe winds.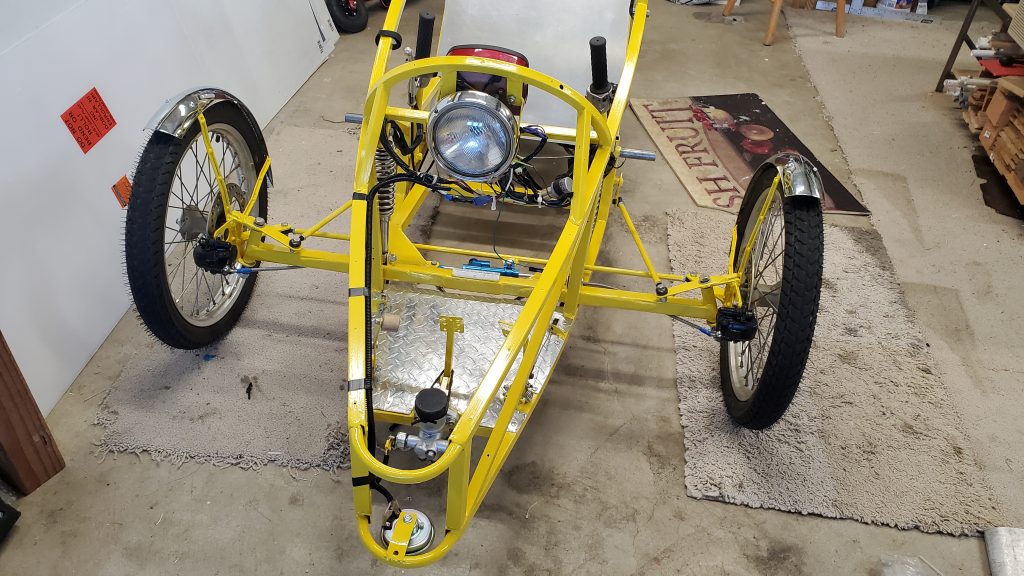 Tiller steering helps in accessing the slender vehicle. Minimum steering linkage eliminates air drag.