My dream project conceived over 40 years ago. This is my third attempt at creating a high mileage one person trike.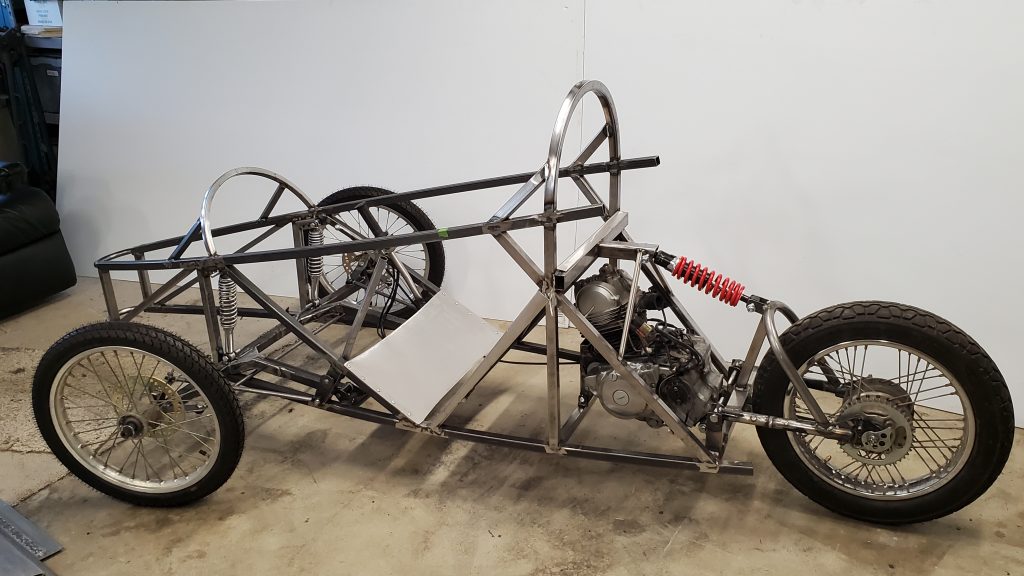 Borrowing ideas from Dale Malewicki's California Commuter trike I fashioned a basic rigid front swing arm. This helps stabilize the trike in corners
but also makes for a bumpy ride. To do it again I would use wishbone front suspension, move the front wheels forward to increase the current 72″ wheel base
and increase the length of the rear swing arm. Also relocate the swing arm pivot points more toward the motor sprocket.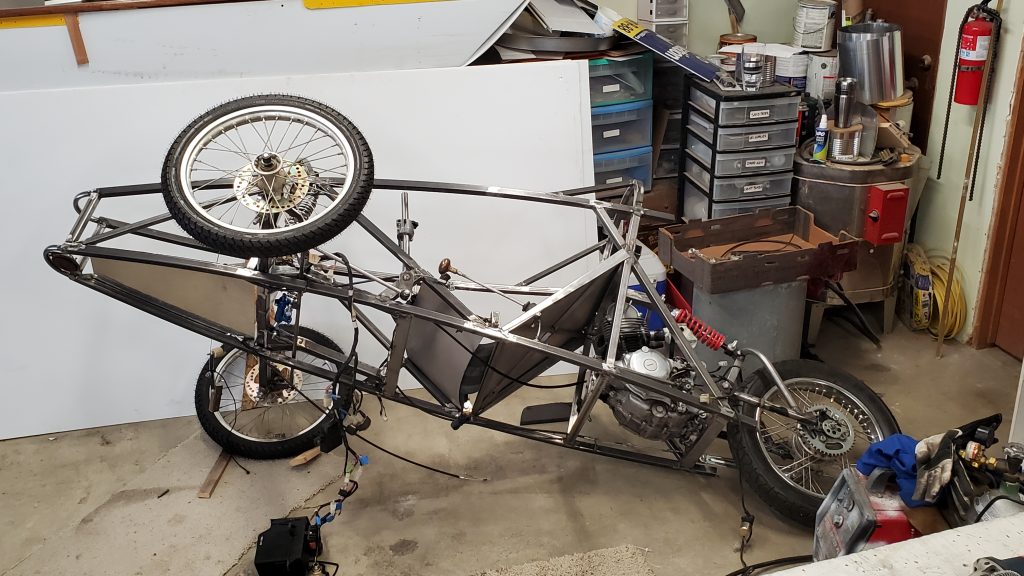 Adding the electrical wires.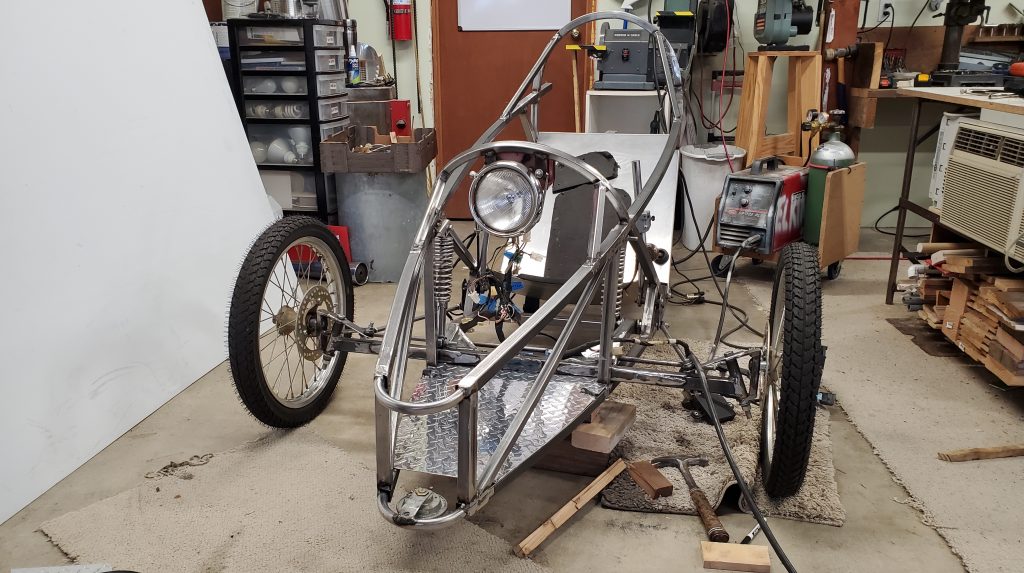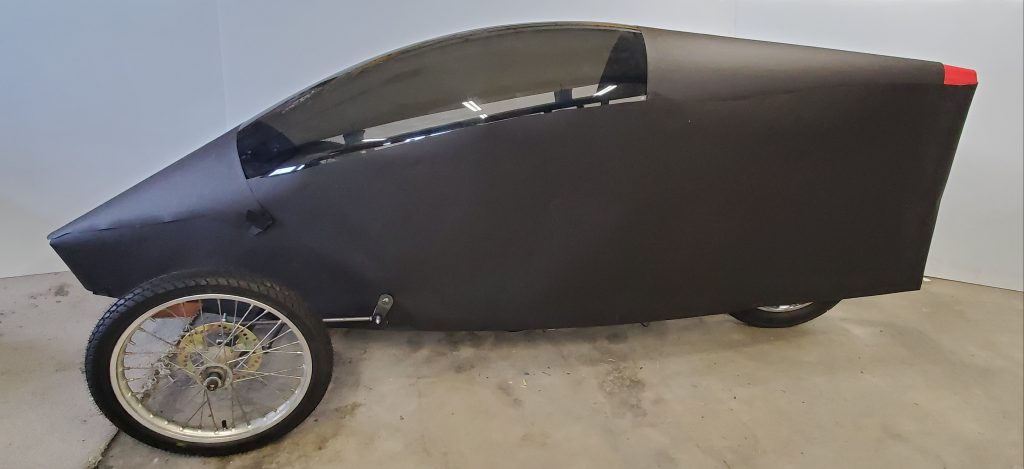 This is a roofing tar paper body mock-up. A good looking beast but in the end I discarded the smoked acrylic canopy.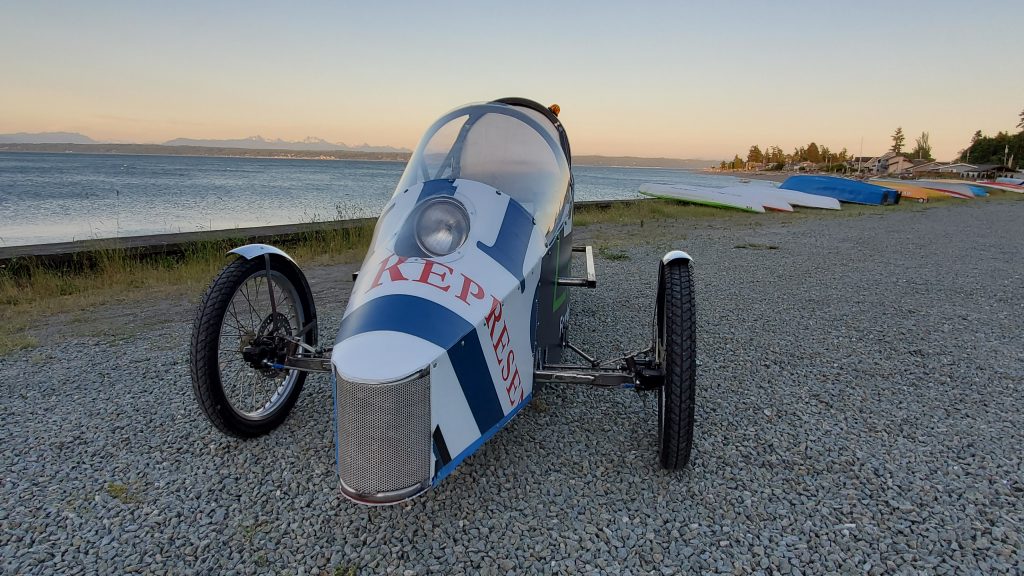 After all the components were installed I used campaign signs for a body mock-up.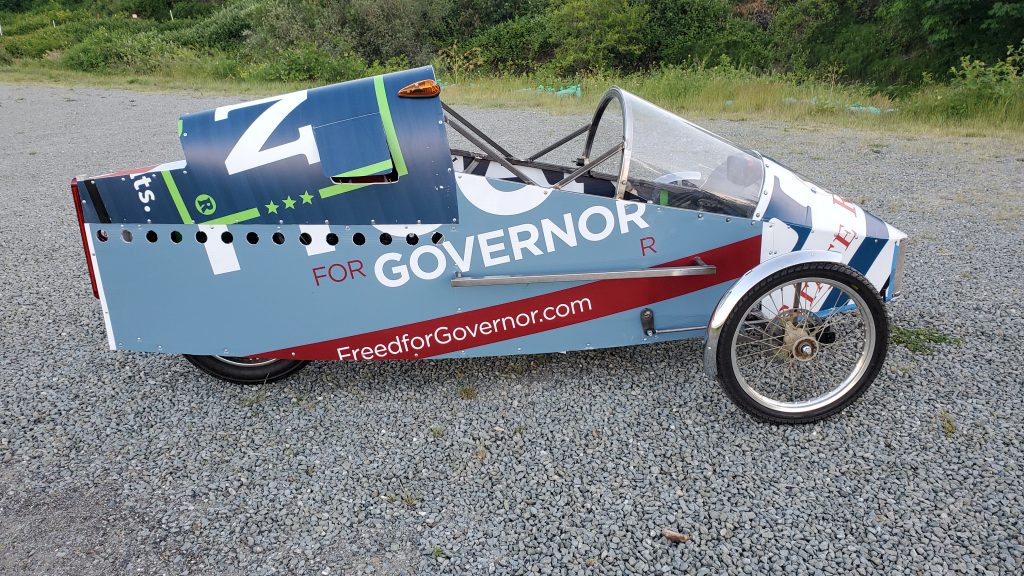 After high speed runs with a strong cross wind I decided to shorten the rear end some.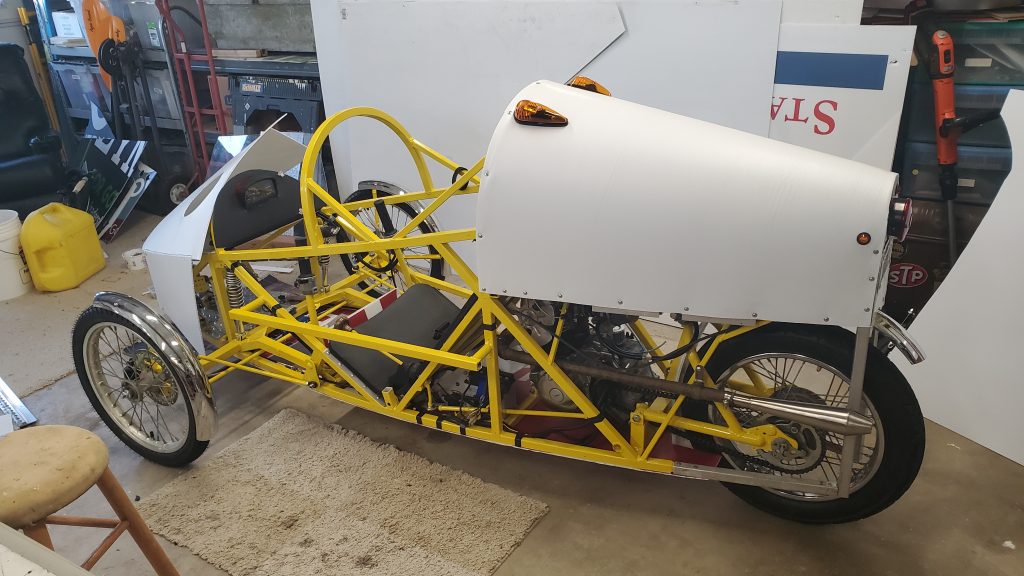 Painted frame and new paneling being added.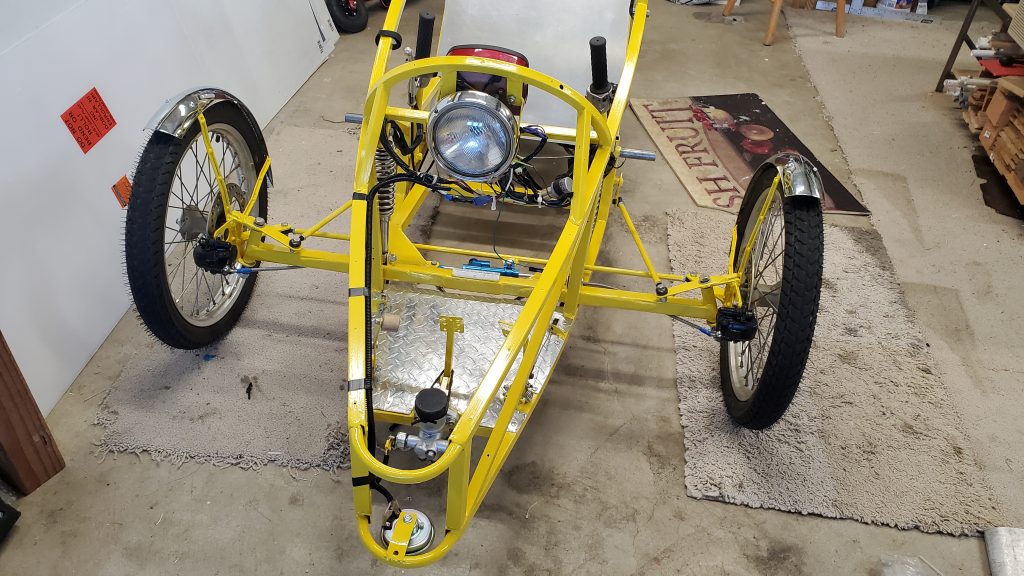 Minimum steering linkage and inboard shocks help eliminate some air drag.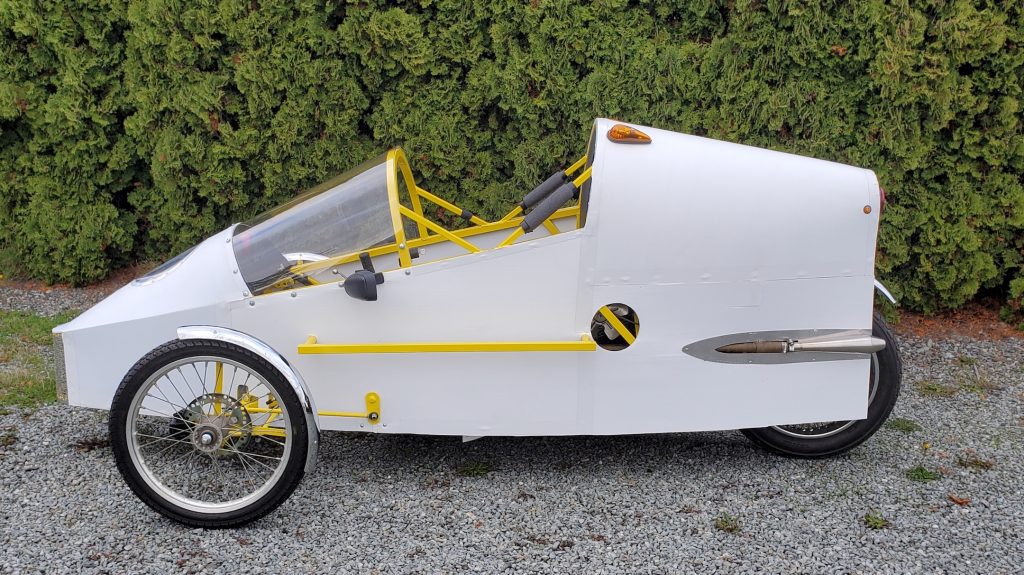 I added a side crash bar on both sides. This also is used as a step to enter and exit the vehicle.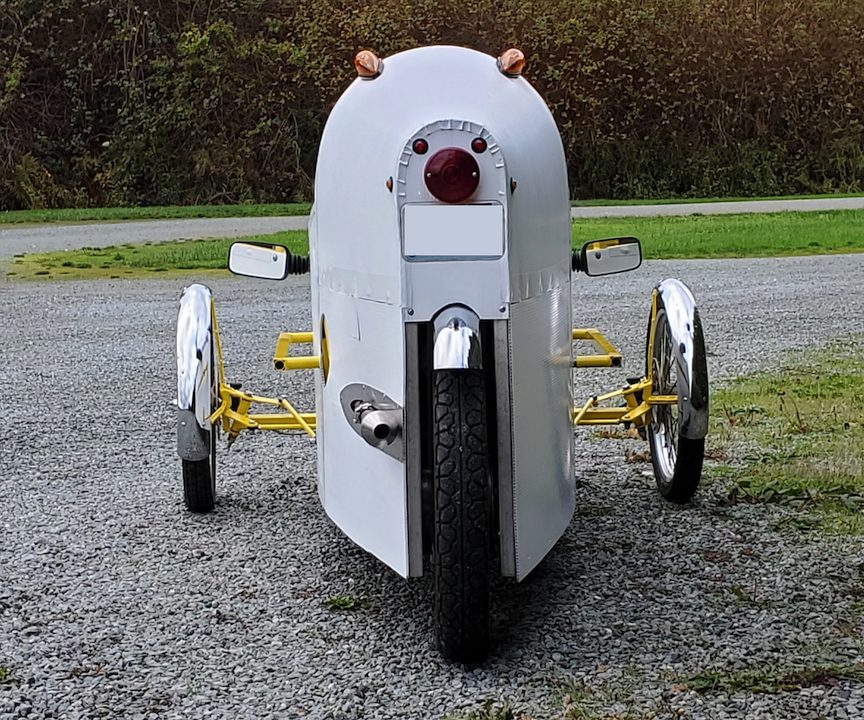 My state mandates that the license plate be in the upright position, so I have a seven inch wide rear end.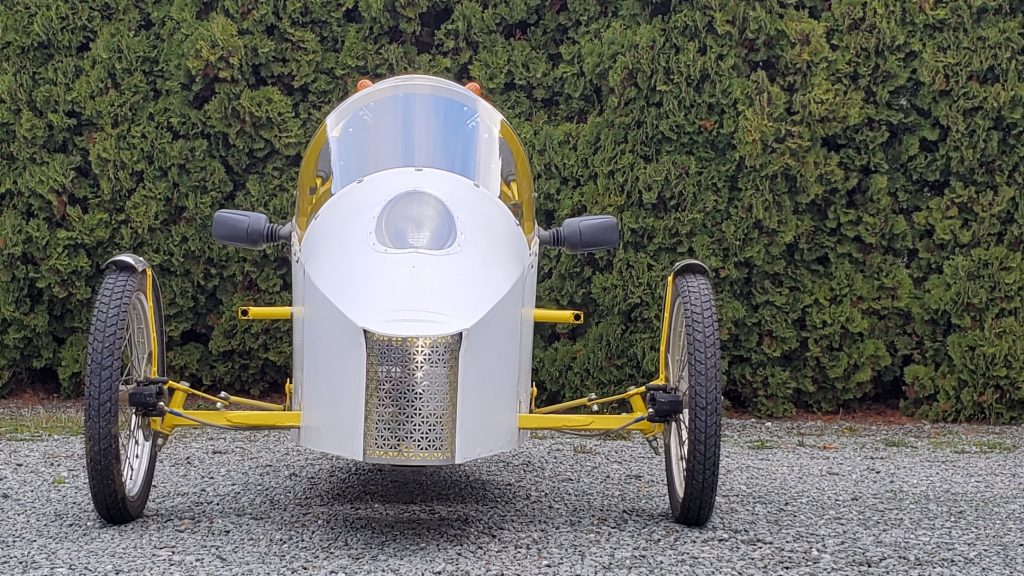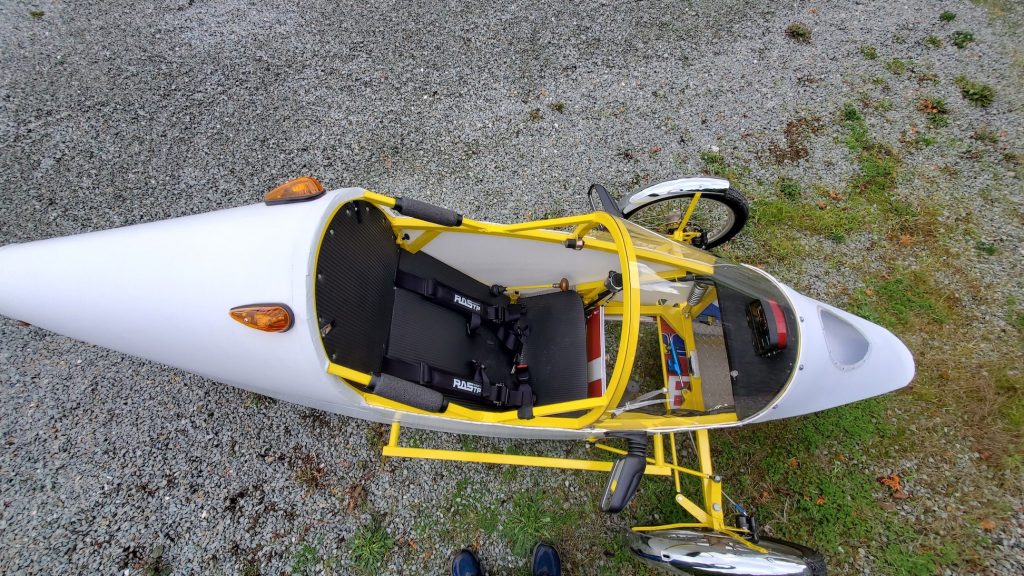 Here you can see the advantage of flexible and ultra light fluted plastic (4mm thick) for achieving a teardrop body shape without the use of compound curves.
Total this vehicle weights in at 322 pounds with gas, and that's with a steel frame.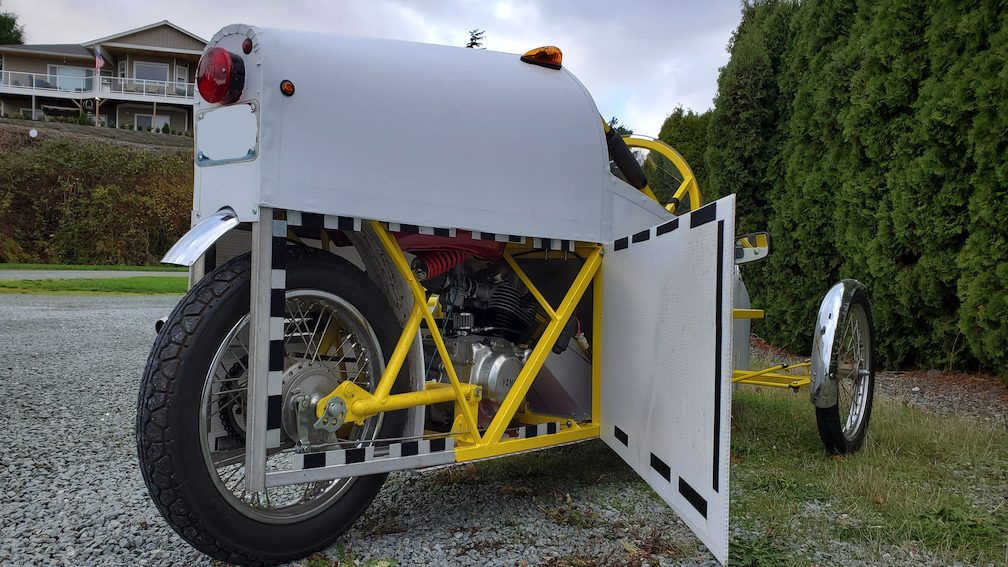 Both sides are held down with Velcro and swing open for maintenance or tire repair.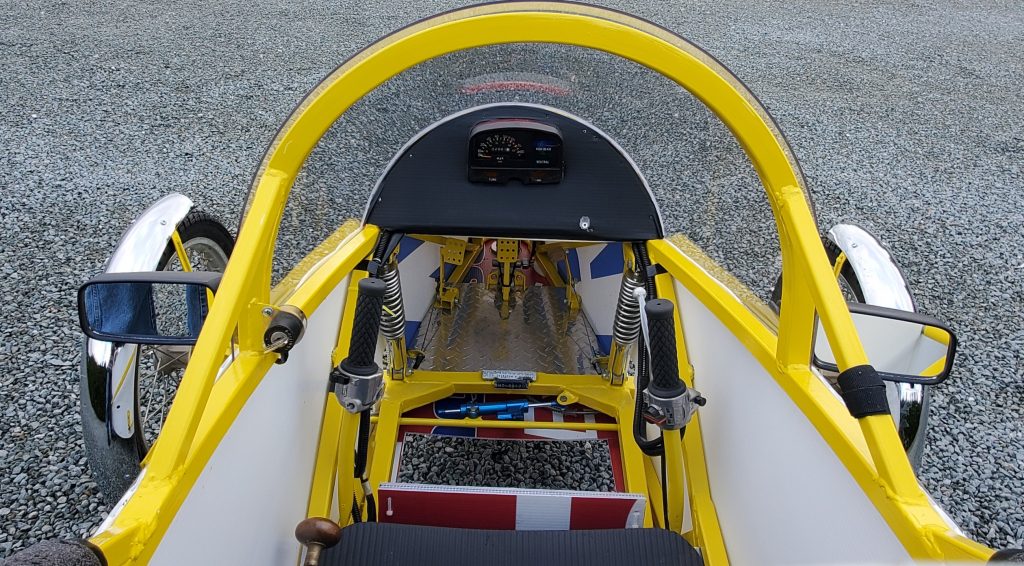 The interior is 22″ wide at the panels. Not much room to move around. The tiller steering helps getting in and out of the cockpit.
Here you can see the standard manual shift pedals. The middle pedal activates the front brakes while the right hand brake activates the rear.
All electrical controls are on the base of each hand-grip, no different than a standard motorcycle except of the positioning. A motorcycle
steering dampener helps smooth out the steering. For an emergency brake the Velcro strap on the right bar is wrapped around the rear brake handle.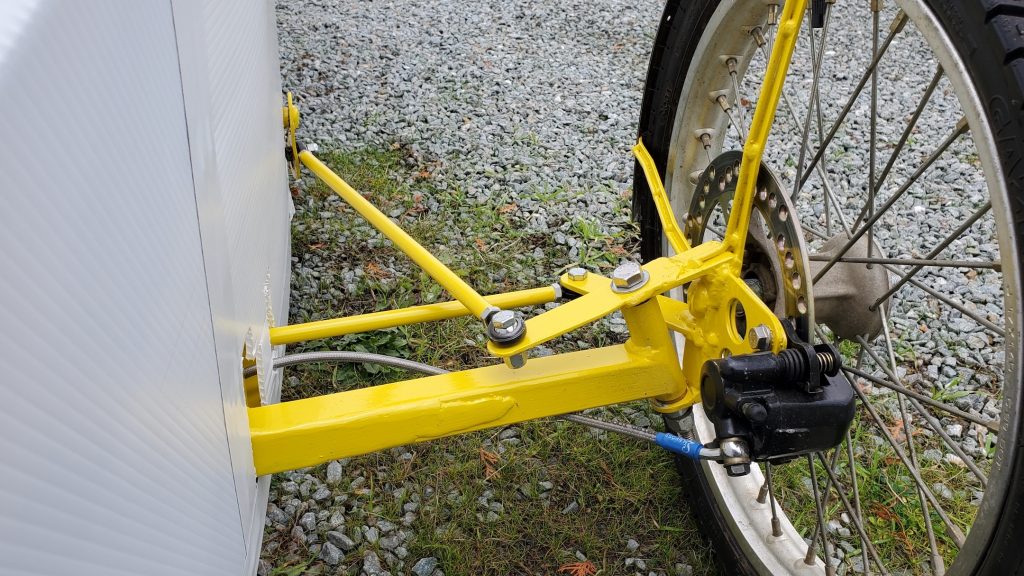 The front aluminum wheels are 17″ by 2.5″ wide rims. The tires are rated for up to 90 mph road use. So far I've achieved 62.5 mph.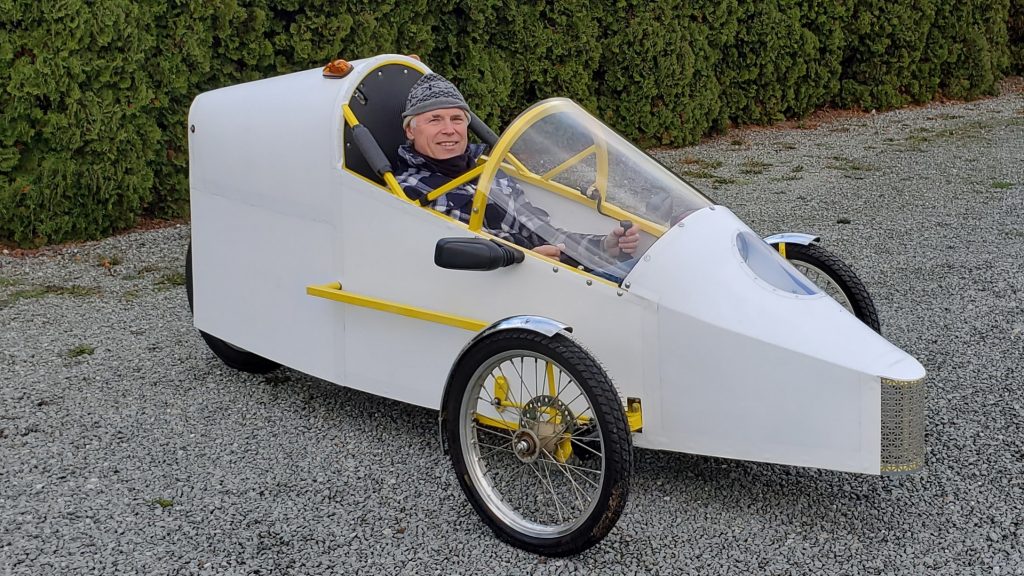 My goal was to achieve 120 miles per gallon. To date I have yet to licensed this trike, so a mileage test has yet to be done. It's a fun ride but noisy and
I'm putting the Yamaha 185 clutch to the limit when starting off on hills. I would still like to make improvements, but for now I'm taking a brake from this beast.