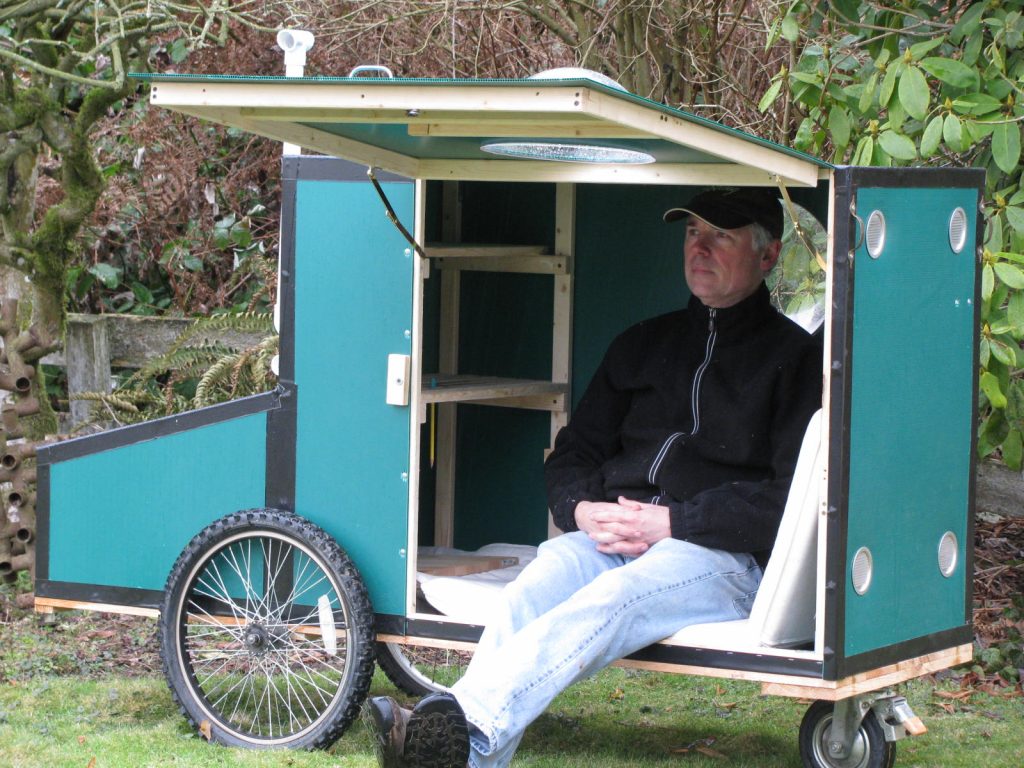 Here's a little push cart I made using 2 sheets of fluted plastic and some 1×2 lumber for the shell frame. I used button head screws to attach the
paneling and 3″ wide Gorilla duct tape to cover the seams. Here too you can see the 4 soffit vents attached to the back wall for ventilation.
I purchased the single locking 9″ diameter cart wheel at Harbor Freight.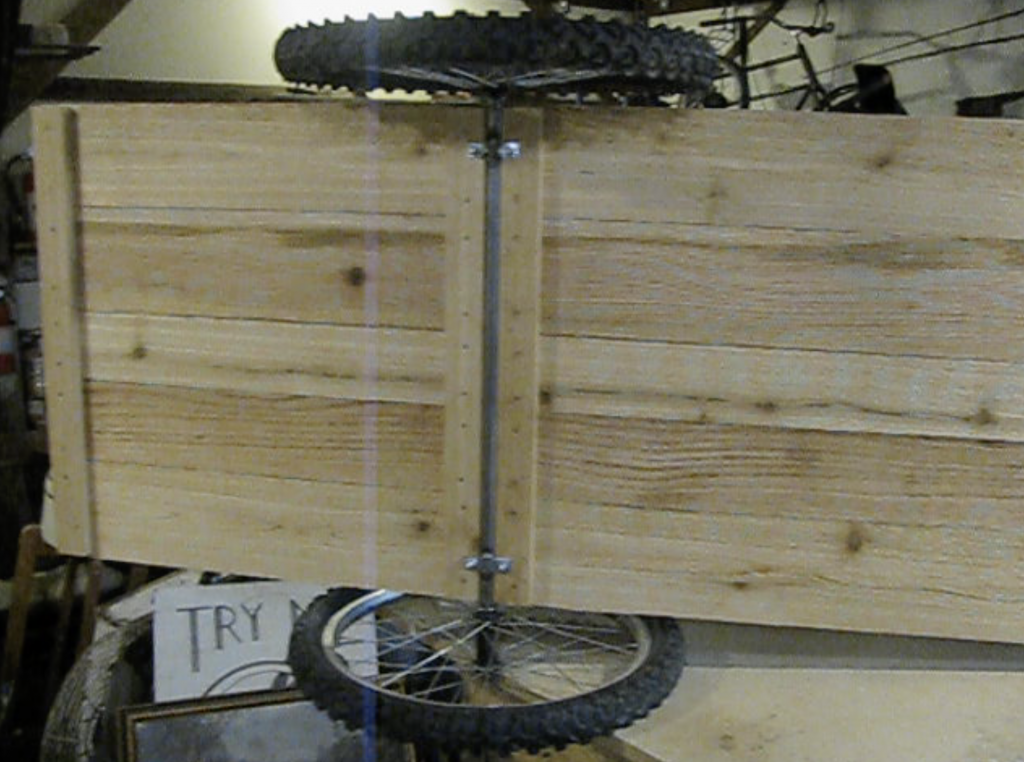 For the floor I used 3/4″ cedar fence boards. I used 20″ bicycle wheels positioning each axle to stick out on one end of the hub.
I welded several axle nuts together and beat them into the ends of the 3/4″ diameter steel tubing. I tack welded the nuts to the tubing then
screwed on the wheels. This is admittedly light duty, but so far it's held up, and I don't go pushing anyone around while they're inside the cart.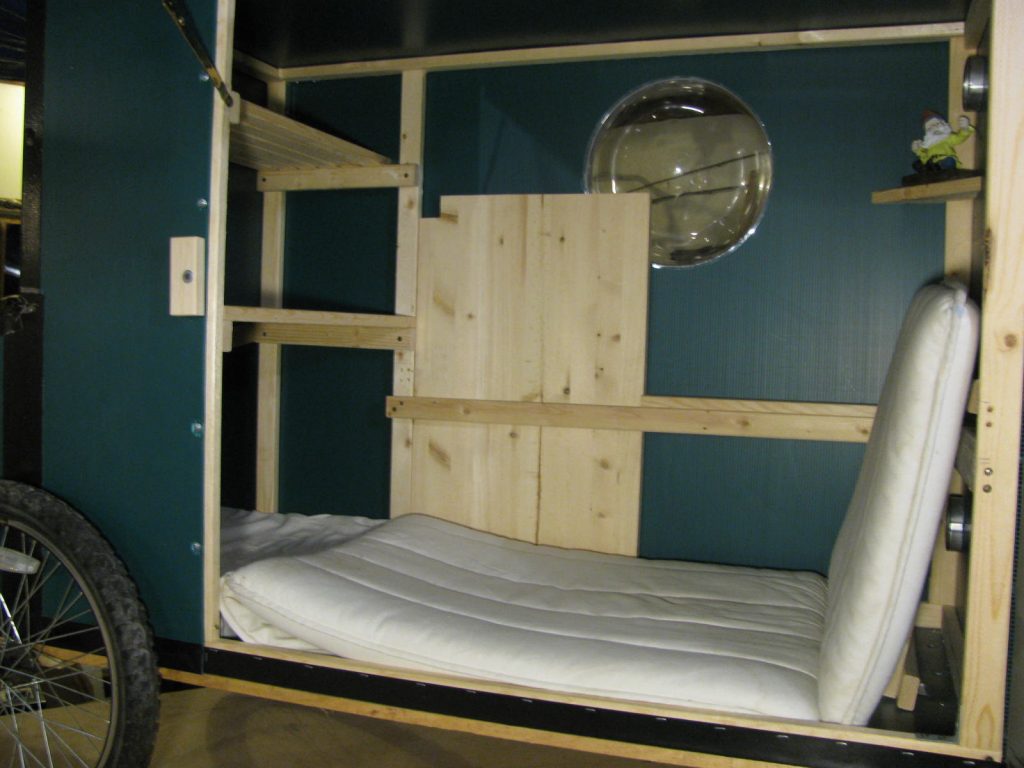 This cart was made 2 feet wide by 6 feet long, just long enough to lay down in. I also included a desk, some shelving and a small heater/stove.
Here you can see the desk in its stored position.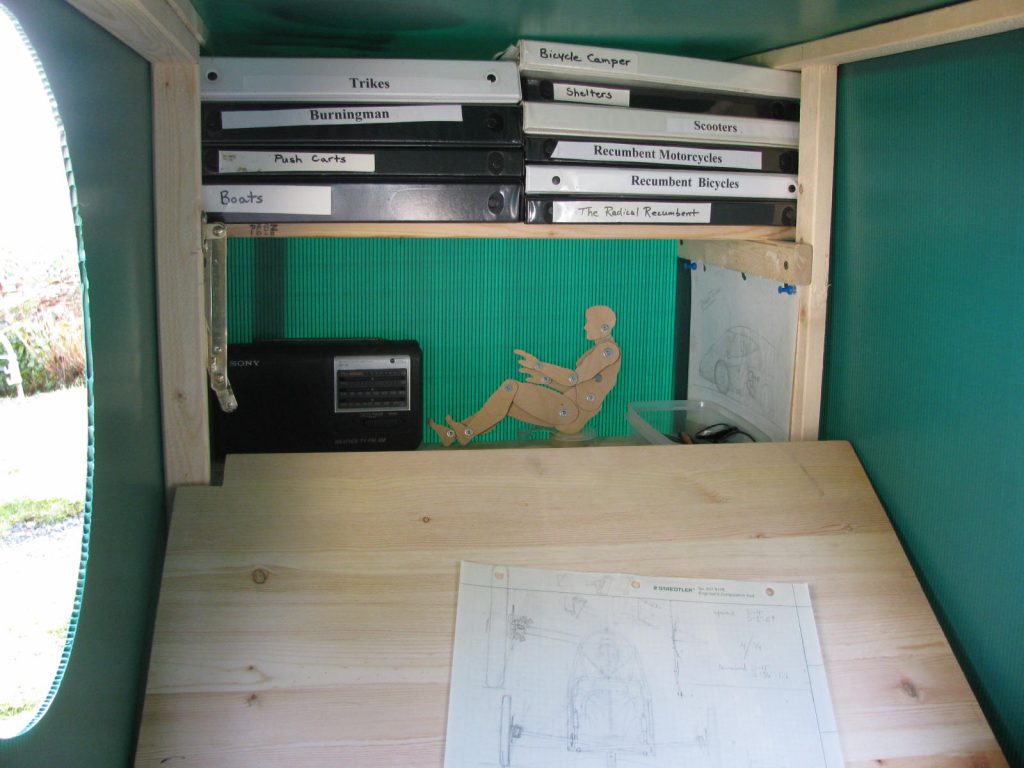 I used this primarily for bird watching and outdoor landscape sketching, but it could also be used as a place to draw.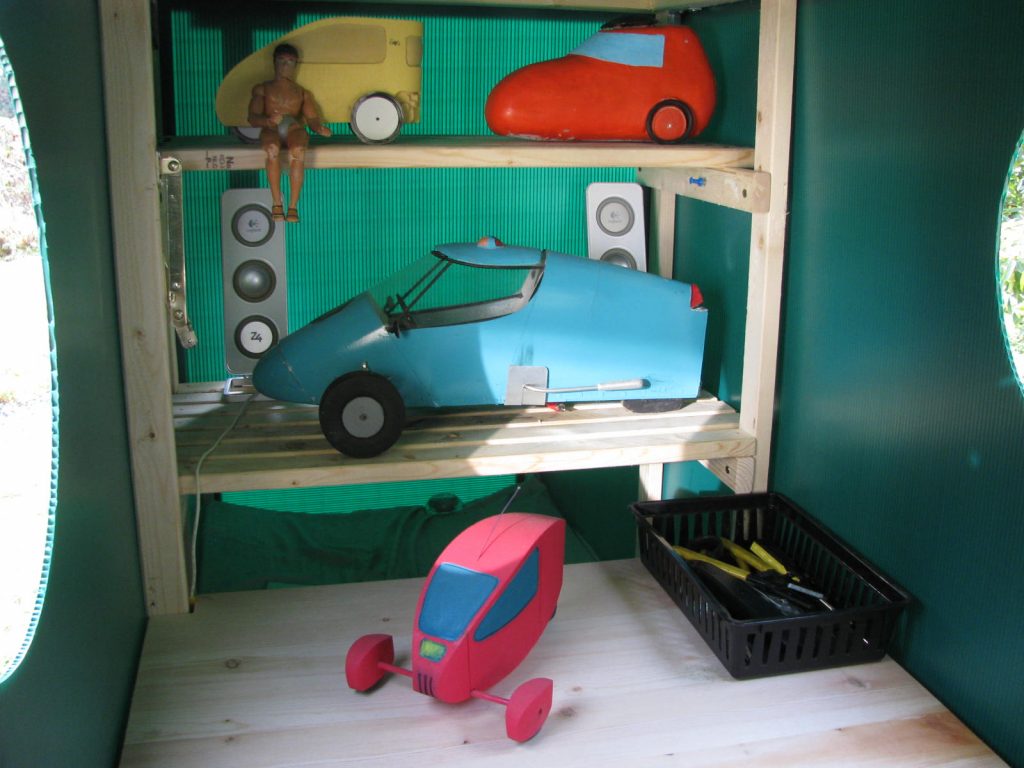 Or as a place to work on hobbies.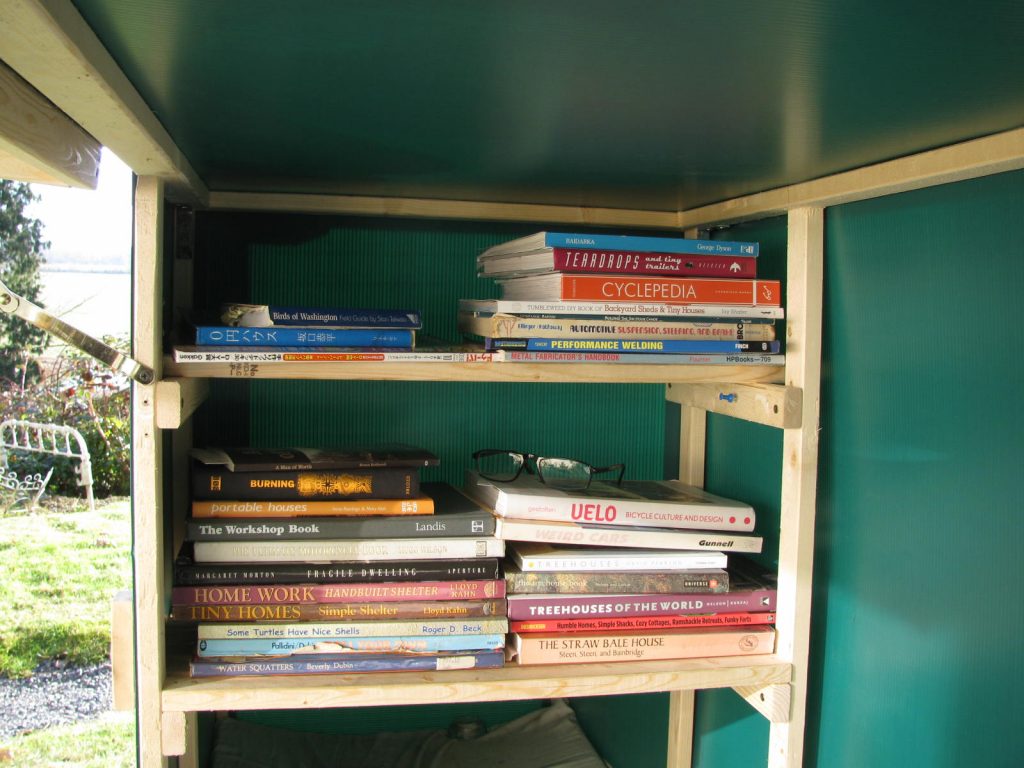 Or maybe a private library.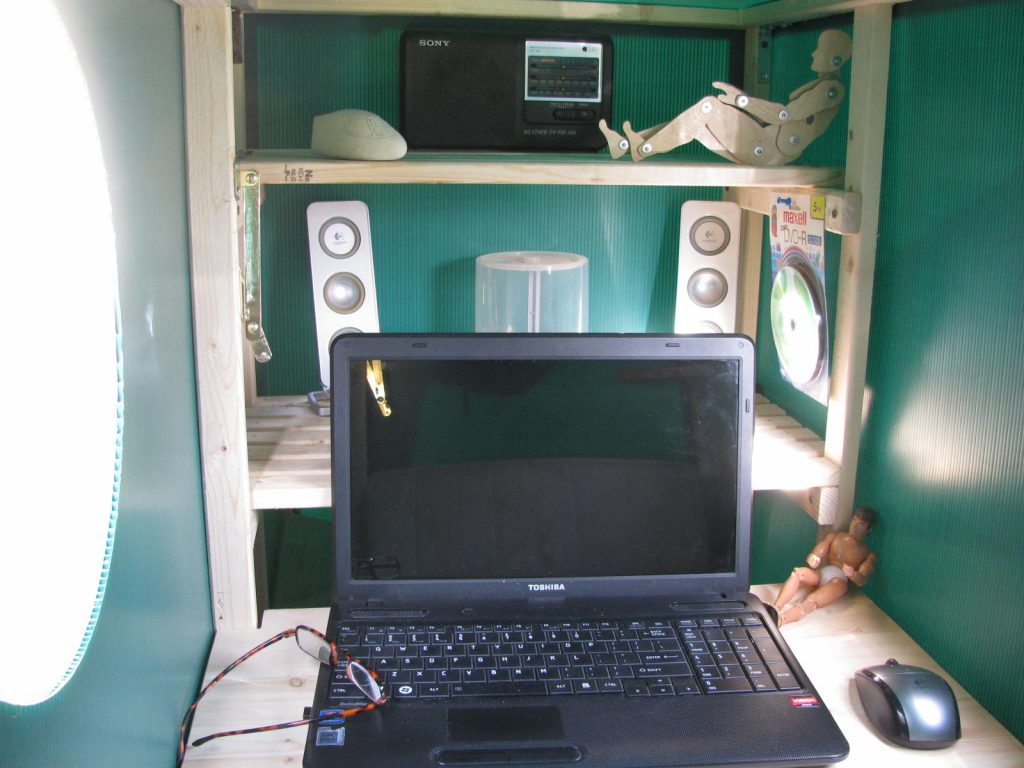 Or used as a small office.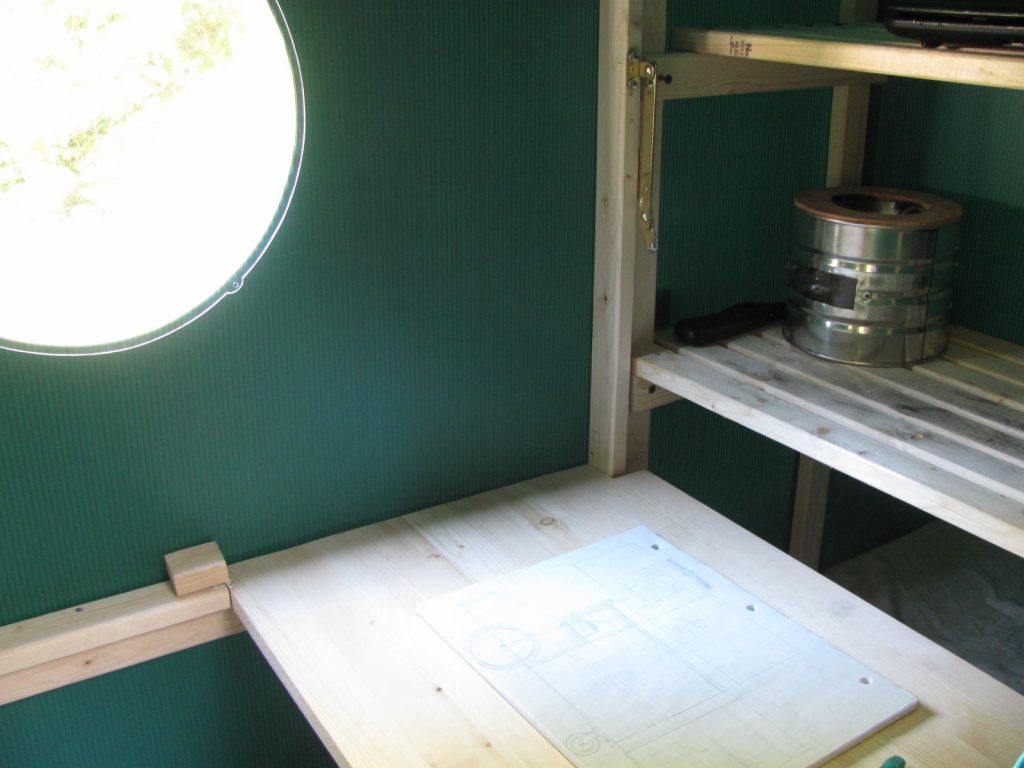 Not only was the oil candle heater capable of warming the inside, it could also heat up a can of soup or beans, or heat tea water in my tin cup.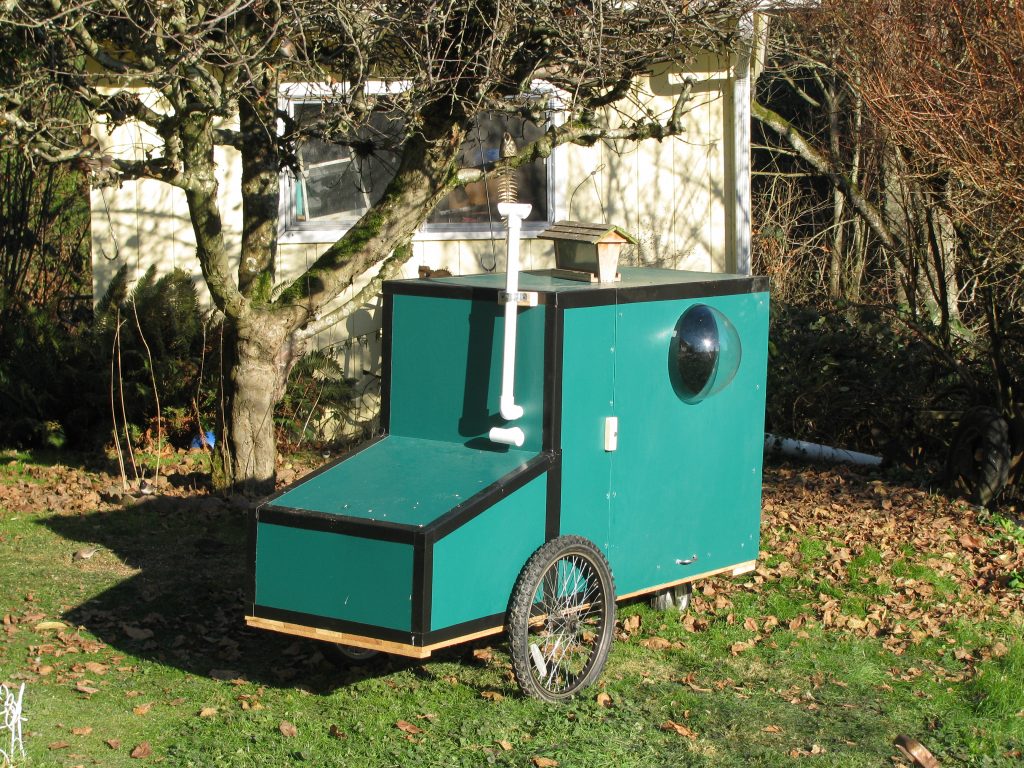 Here you can see the intake and exhaust pipes for the little heater/stove and one of the acrylic dome windows. These I found at a party store.
The blown windows were thin and only lasted four years before becoming brittle, but at $15 each they were removable and a nice addition while they lasted.