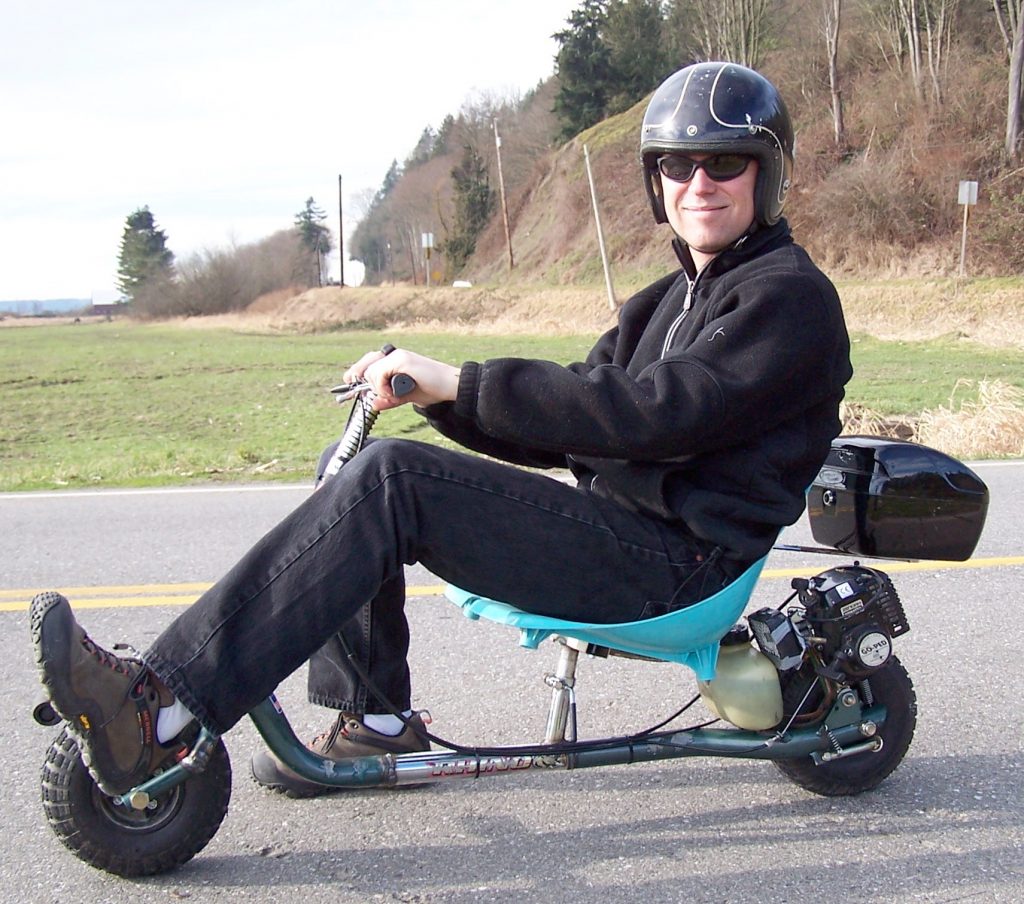 This was the second time I turned a stand-up scooter into a recumbent scooter. I cut the Goped in two and welded on an 11″ extension. I shortened the steering column,
added rake to the single front fork and added an extended tube for the foot peg 'T' bar. A seat post was added with a back support to hold the plastic dining chair.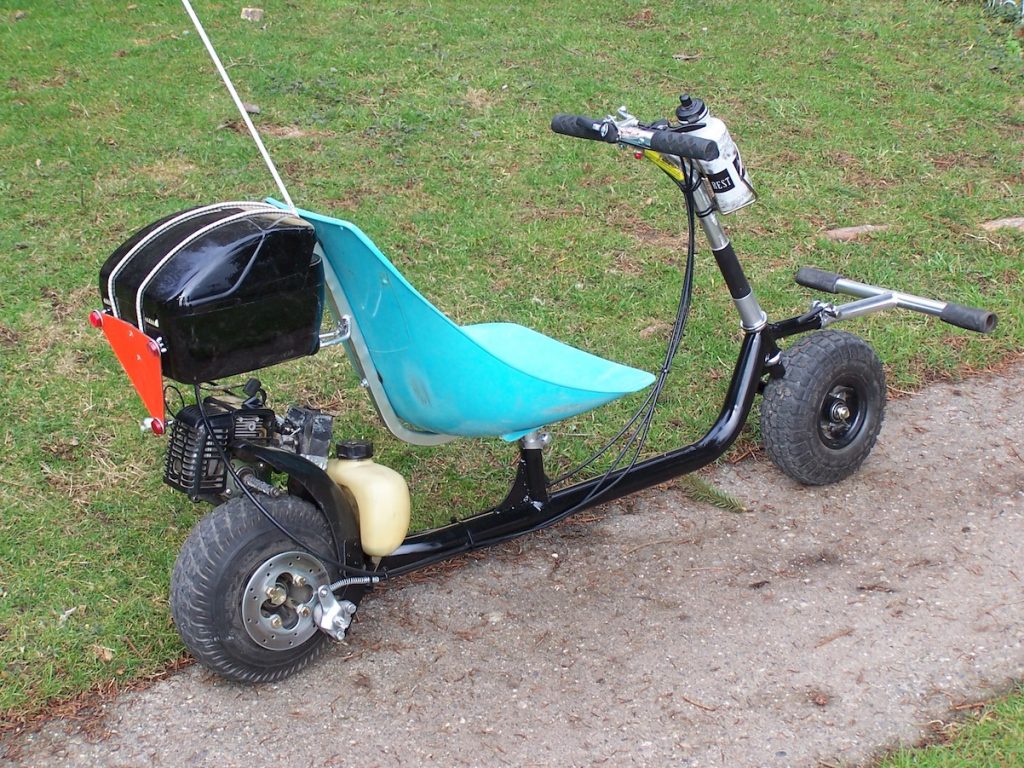 I took this nice little trunk off of another electric scooter I had kicking around. It went well with the new paint job.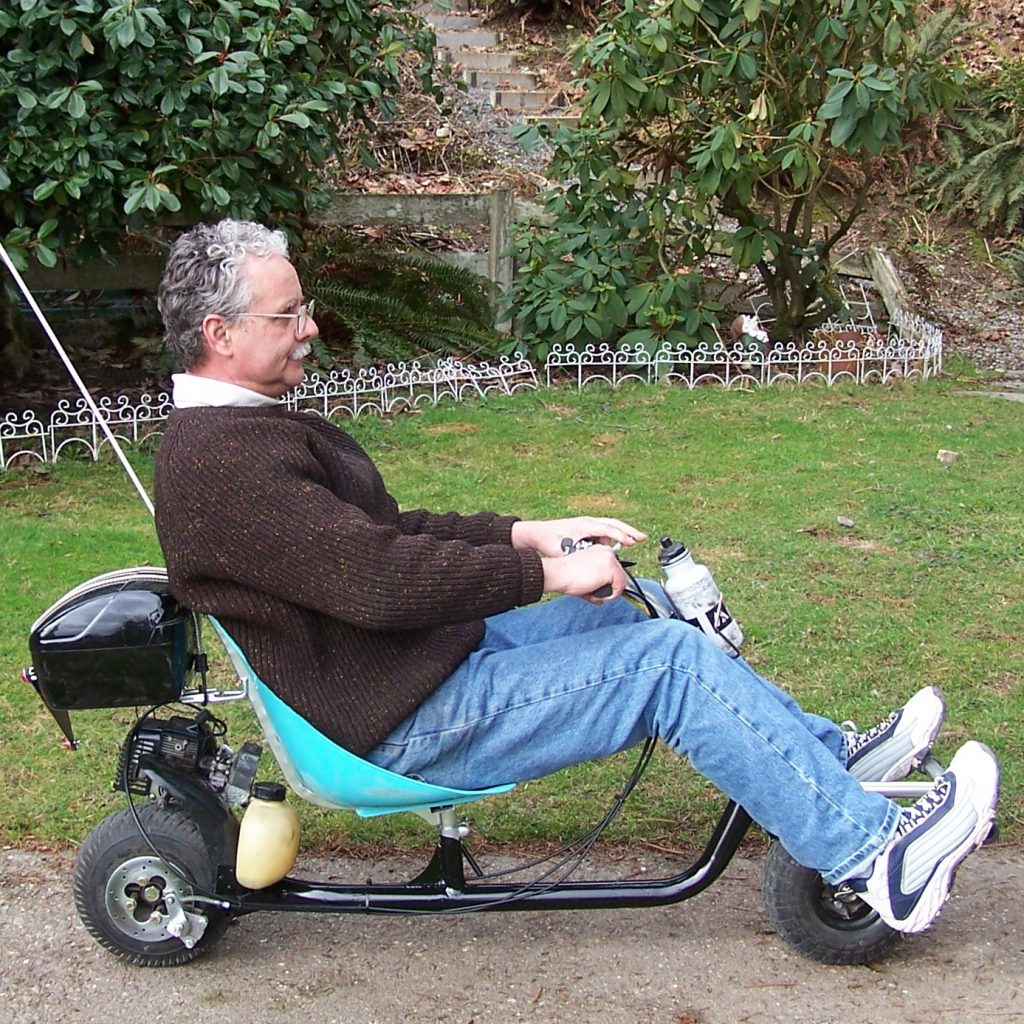 It was comfortable and fun to ride, but unfortunately the older Gopeds were friction drive off the rear tire. This didn't work well when it rained.